Done technology is increasingly being used to aid humanitarian missions around the globe -- from sending food and necessities to disaster-stricken regions, to delivering Internet access to underserved populations.
Now, unmanned aerial vehicles are being deployed in the rebuilding efforts in Nepal. The Himalayan country was struck by two massive earthquakes -- one in April and another the following month -- which flattened entire villages and killed over 8,500 people, making the events the deadliest natural catastrophe to hit the country.
In support of the recovery efforts, Patrick Meier, founder of the Humanitarian UAV Network, is sending drones over the disaster areas to capture high-resolution aerial imagery of houses, buildings and other infrastructure. The images are then turned into three-dimensional models that can provide local volunteers with reliable information about the damage.
In an interview with HuffPost Live on Thursday, Meier explained that drone technology allows the rebuilding effort to gather information more promptly than land-based reconnaissance would.
"There's only so much you can see when you're just physically walking down the streets ... and there's only so much you can cover by foot," Meier said. "Having a bird's-eye view and being able to have a UAV drone in the air to capture to square miles' worth of coverage gives you a far more easy and accurate way to collect the information."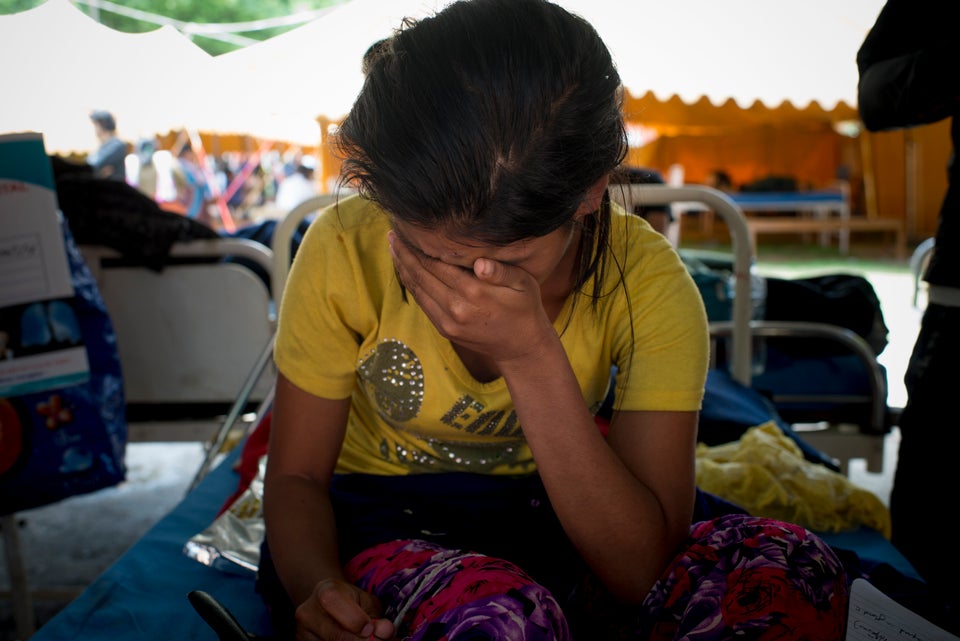 Nepal Earthquake, May 12, 2015
Related