 WASHINGTON -- Worried about drones? Entrepreneurs are ready to help.
Concerns about unmanned flying aircraft have resulted in a budding new industry. Private companies and upstart entrepreneurs are developing a range of technologies to provide protection from the impending integration of drones into American skies.
One of those enterprising anti-drone entrepreneurs is John Franklin, a D.C. resident and aerospace industry veteran. Franklin has started a crowdfunding campaign for his invention, the "DroneShield" -- see the details in the promotional video below.
Franklin's vision for a small, cheap, easily-portable drone detection system that uses open-source software sprouted from his own drone use: He dispatched a small drone he purchased from Amazon to inspect the roof of his house and mistakenly crashed the device in his neighbor's yard.
"It was pretty clear that they were unsettled by the fact that, what people think of as a toy, ended up in their yard -- with a camera," Franklin told The Huffington Post. "They didn't know where it came from."
Within a few weeks, Franklin and a few of his tech-savvy friends had developed a concept for a detection system. Franklin isn't positive of what the final hardware will be, he told HuffPost, but he envisions that it "will integrate with a home security system. You would have sensors by bedroom windows or bathroom windows, and you would be alerted if there was a drone within ... a range up to where these things can get a good view into your room."
On DroneShield's crowdfunding page, it says the so-called shield "will issues alerts via email, sms, and/or a flashing light" when drones may be looming nearby.
While the DroneShield may seem overprotective to some, Franklin and his colleagues are hardly the first to prepare for the Orwellian possibilities of drones. A British designer is offering anti-drone clothing that will "thwart overhead thermal surveillance from drones." Another company in Oregon -- Domestic Drone Countermeasures -- sells systems that will block "all typical drone sensor, IR and camera capability and effectiveness."
"Domestic Drones are coming, not just from the government, but from commercial and private parties. Are you ready?" the company's website warns.
Although that may sound cryptic, the truth is that domestic drones are on the horizon. An FAA spokesman told HuffPost that the agency expects 7,500 commercial drones to by flying in American airspace by 2018. Currently, only certified public entities are legally allowed to fly these drones, but Congress has mandated the FAA to prepare for full integration by 2015. It is not yet clear how the government will resolve the expanding capabilities of these systems with Americans' Fourth Amendment rights, which has set-off an intense battle between civil libertarians and industry advocates in Congress and state legislatures.
For now, Franklin says he hopes his invention -- which, as of Thursday morning, has gotten $721 in donations -- will let people "know when to close their blinds."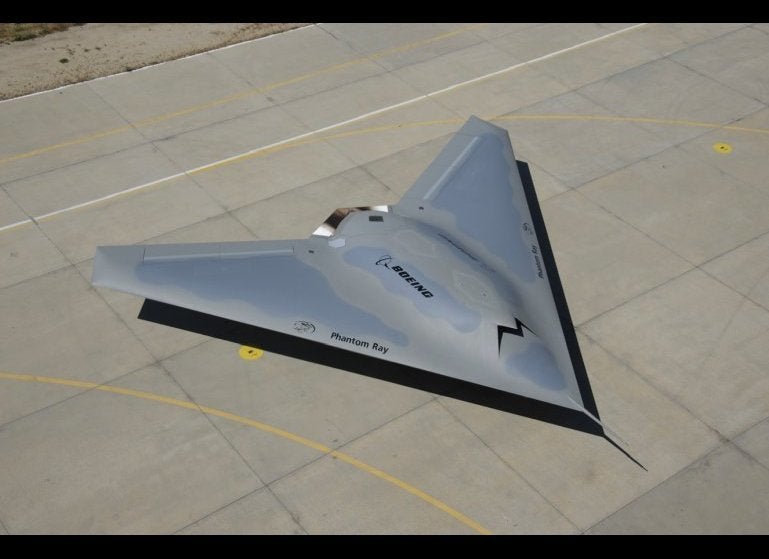 Drones: The Future Of Flight