A new study describes a dramatic worldwide drop in coal-fired power plant construction last year ― an encouraging development that could place some major climate goals within reach.
"/content.sierraclub.org/press-releases/2017/03/new-report-global-coal-plant-development-freefall-sparks-renewed-hope-climate"}}" data-beacon-parsed="true">Boom and Bust 2017: Tracking The Global Coal Plant Pipeline," a report from the environmental advocacy groups Greenpeace, the Sierra Club and CoalSwarm, found that pre-construction plans for new coal plants around the world fell by 48 percent last year.
There was also a 62 percent decline in the number of new construction projects started last year, and a 29 percent drop in completed projects.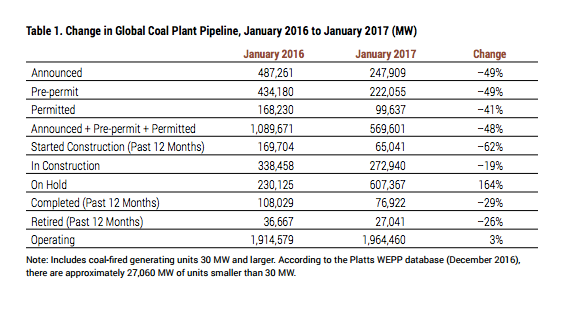 The study's authors link the sharp decline to the adoption of tougher environmental policies and shifting economic conditions in India and China, where coal plants are being retired at "an unprecedented pace."
Between 2006 and 2016, India and China accounted for 86 percent of the world's coal power plant construction, but both countries have reversed course in the past year.
According to a Greenpeace survey released earlier this month, the Chinese government ― which has implemented far-reaching restrictions on coal ― approved 85 percent fewer coal power construction projects in 2016 than in 2015.
India's Ministry of Power announced in June that the country had enough coal plants to meet demand through 2019, prompting developers to abandon their coal projects. India has shifted focus to renewable energy and is in the midst of what the "Boom and Bust" authors call a "solar power revolution."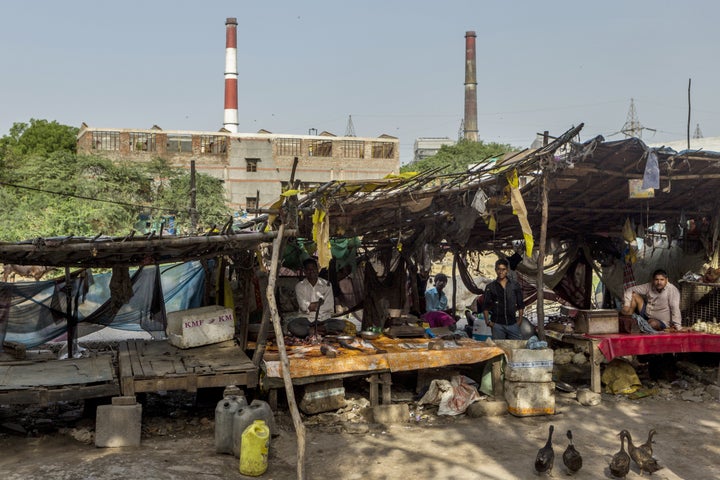 The dramatic worldwide decline in coal power development offers renewed hope for preventing irreversible climate change.
The study suggests that holding global warming to less than 2 degrees Celsius (3.6 degrees Fahrenheit) ― a goal set by the 2016 international climate agreement in Paris ― is possible. But it would require doubling the rate of coal plant retirement, and establishing an even stronger global commitment to expanding clean energy.
"An end to the coal plant construction boom brings the possibility of a global phase-out of coal over the coming decades, a prerequisite to reining in climate change," the authors note. 
While India and China have been moving away from coal, other countries have not made the same progress. The report lists 10 "hotspots" for continued coal plant construction, including Bangladesh, Japan and Pakistan, which are responsible for 75 percent of the proposed increases in coal power capacity outside China and India.
And as much of the developed world increases its efforts to slash fossil fuel production and reduce emissions, President Donald Trump has pledged to revive the U.S. coal industry.
"I have already eliminated a devastating anti-coal regulation," Trump told a crowd of supporters Monday in Kentucky. "And that is just the beginning."
Trump said his administration is preparing new executive orders to expand coal production, and claimed that Environmental Protection Agency head Scott Pruitt will turn the agency into a "job creator" for coal miners.
Meanwhile, nearly two-thirds of Americans believe the U.S. should focus on developing renewable energy over fossil fuels.
How will Trump's first 100 days impact you? Sign up for our weekly newsletter and get breaking updates on Trump's presidency by messaging us here.
REAL LIFE. REAL NEWS. REAL VOICES.
Help us tell more of the stories that matter from voices that too often remain unheard.
BEFORE YOU GO
PHOTO GALLERY
Climate Visuals For The Climate Change Denier In Your Life