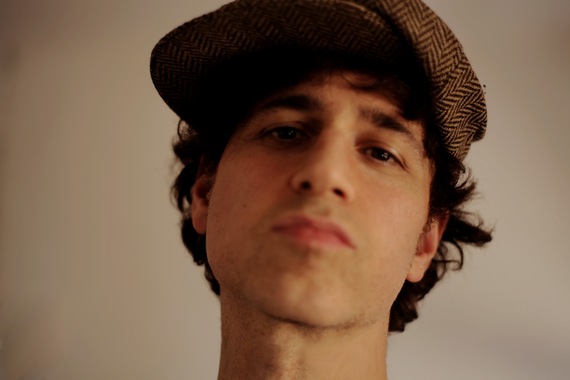 Evan Richards is hot. Literally. The talented creative budding up and coming writer / director / actor with an impressive resume has just completed filming on one of SoCal's hottest days in August, in the hottest year in, well, years.

Richards is best known for music videos, short films and the feature film In a Day, is in post production on a plethora of new projects including music videos, three new short films and the impending release of a Young Adult novel oh, and also prepping for a new feature film. I spoke to Richards about his video for Go For It featuring pop artist Todd Michael Schultz, https://www.youtube.com/watch?v=yfpt0s1WdCs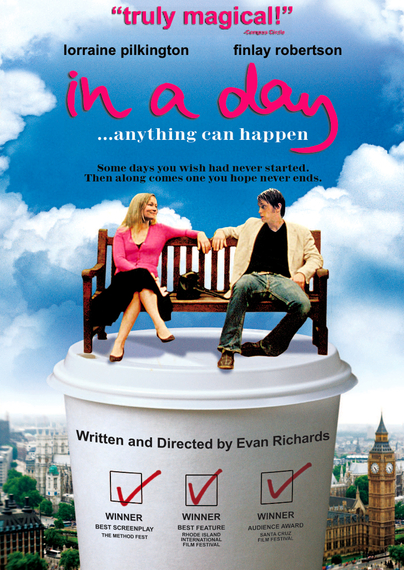 How did you conceive of the look of the video?

There are two separate looks to the video. There are Todd's segments where he's singing and dancing to the camera and then there's the story of the couple on their first date. I wanted visually a pop art feel to Todd's segments. In a general sense, I'm very much into contemporary art and artists and though there are no specific references to any artist's work in the video, I envisioned it to have a colorful, sometimes avant garde sensibility. Not necessarily kaleidoscopic, but in post production, I wanted to try and experiment with the images and colors and also some subtle special FX.

With the aesthetic look of the couple on their 1st date segment, I was inspired by a French art film visual; handheld camera, warm colors; a different palette of colors altogether. Contrasting the blurred radiance of practical lights on the streets for the nighttime exteriors and then the warm slight orange and shadowy black coziness for the interiors. I like cozy. Cozy is just so cozy. It's an environment and atmosphere that allows the characters to do their thing, and specifically in this video, in the proverbial libidinous sense. Actually in every sense, acting and so on. Then in post, during the editing process, things change and become more or less of the vision I, or one, initially had. That editing time allows you to play with new ideas. The editing period is probably the most exciting, creative and unpredictably crazy time for all filmmakers. I love it, no matter how crazy it gets!"

How did you come to work with Todd and the team?

The fun collaboration began when I directed Todd's other music video for the song "You Believed In Me". It was exciting for all of us because the video ended up being featured for MTV's NEWNOWNEXT, and also for Interview Magazine, among others.

I think Todd's songs are catchy and lyrically intriguing. He's really an immense talent and true musician, as in he plays the piano. Todd played me demos of new songs and I got excited about potentially doing a new music video for "Go For It". So I suggested we do a music video for "Go For It", and a decade later, it was finally finished. Lol. I'm joking.

But yeah, there was more time dedicated to the creative process of this video because filming the segments were based on scheduling logistics and frankly on how the creative elements and ideas came together.

Rachel Fleischer, who stars as one half of the couple in the video and I are working on a new project and I thought she would have the perfect personality and definitely acting prowess for this video. And yay, wouldn't you know it, when it came time to cast the male character, Rachel's talented boyfriend Blake Collins fit the bill. Chemistry wasn't an issue. And lo and behold, the very endearing trivia part of this whole endeavor is that not too far after filming the music video, Blake proposed to Rachel in a hot air ballon! And yup, being and proposing in a hot air balloon opens them both up to any kind of outcome if you get what I'm saying, so it's a good thing that she accepted. They're very much in love and now they're engaged! It's a very very cool footnote to the music video.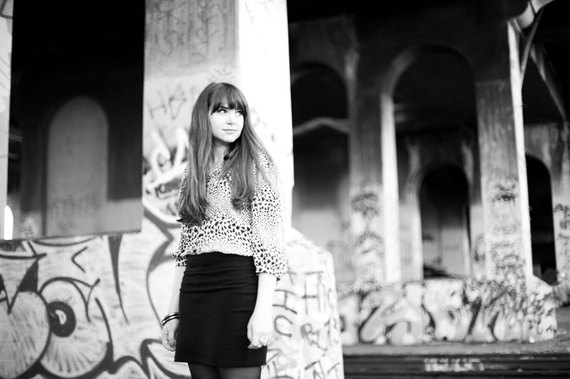 In addition to being a talented actress, Rachel is also a filmmaker who made an extremely insightful and touching documentary about the homeless called "Without A Home" and a superlative short film called "They're With Me" that co-stars Jason Ritter. Both films are being distributed on iTunes. And Blake Collins, Rachel's now fiance', is a singer / songwriter and composer and has an ep out called "A Bell Locks In". Great great songs. So it's really helpful to have people on a set who understand many facets of film production.
Blake Collins

Another fun bit of trivia is that Rachel's father is Charles Fleischer, who's a pretty well known actor and stand-up comedian. But who's most famous role to many generations now, is as the voice of Roger Rabbit. So in some roundabout quirky cartoonish abstract way and form, Roger Rabbit's daughter starred in Todd's music video. A lot of creativity runs in that family. Rachel also has a sister named Jessica Fleischer who's a singer with an awesome voice. Hold on! 'Jessica'! I just realized something, I wonder if Charles named his daughter after Jessica Rabbit. I'll have to ask."

What makes this song special?

Ah! What makes anyones work special? In my opinion I think that it's the artists unique take on a specific subject. How they bring their own life and struggles to the point of view of the work at hand. Todd's life experiences add to the special depth of the lyrics in each of his songs. He really writes these fantastic words and melodies that have a very personal slant, whether it's obvious or not. A lot of singers don't necessarily write their own songs and ultimately what makes them special as a singer is how they interpret what someone else wrote and how they relate to it. But with Todd, he writes his material and with "Go For It", it might come across as a light pop song with a simple message, but there's a lot more going on than meets the eye and it all comes from his heart. I think it has a great upbeat quality like Pharrell Williams's "Happy"; type of motto and anthem that everyone can relate to, to just 'go for it'. So many people are afraid to share their feelings and thoughts and or their abilities to accomplish things in life, their goals, and this song addresses that hesitancy. I think there's an inspired kind of encouragement in the three words of "go for it"."

What's next?

Hopefully lots and lots of people will hear this song and also of course watch the music video. Oh wait, do you mean with me? I'm working on a whole slate of projects. I'm in post-production on another music video of another type, it's more of a fun parody. I'm also editing new short narrative films, currently filming footage for a new documentary, prepping what will hopefully be my next feature film and releasing a YA novel. And I have some other exciting cool projects in development. But for the "Go For It" music video, that would be amazing if it became popular via social media in some form. But for Todd, I can see and hope that the song would be licensed and used in a film, tv or commercial. For new and upcoming artists like Todd, that's an important factor in getting their songs heard by the mass public.
Popular in the Community