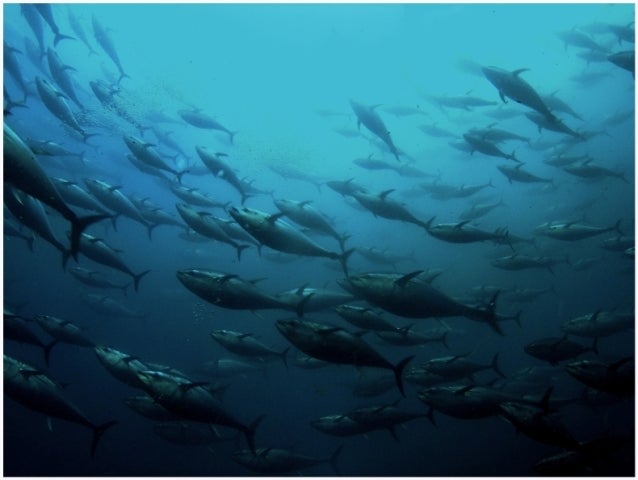 There have been some positive findings regarding the levels of highly toxic mercury contamination in Atlantic bluefin tuna. The new study by researchers at the School of Marine and Atmospheric Sciences at Stony Brook University in New York was published on November 10 in Environmental Science and Technology. It shows there is a direct correlation between the decline of mercury emissions from power plants who burn coal and mercury concentrations in these tuna. Mercury can be released from burning coal. Power plants have been turned away from coal burning due to government regulations trying to stay ahead of growing concerns of greenhouse gas emissions.
The study shows that between 2004 and 2012 the mercury concentrations declined by 19 percent over this time span. The research team analyzed 1,292 samples of Atlantic bluefin tuna caught by commercial fishermen, mostly in the Gulf of Maine. This is the first evidence that suggests the relationship between the reduction of emissions and lower concentrations in large, advanced-aged fish. These declines have also been observed in the air above the Atlantic and concentrations dissolved in surface waters.
"The fish are responding in what seems like real time to the changes in loadings of mercury coming from the coal-fired power plants," Dr. Nicholas Fisher, a marine biogeochemist and co-author of the study said. "Some fish, particularly the slow-growing species near the top of the food chain, can have muscle tissues with high methylmercury concentrations." Methylmercury is the form of mercury that tends to build up in marine animals, and poses the greatest risk for consumers, especially for people who eat large quantities of seafood.
Mercury levels in seafood has been recognized to be a potential public concern for over 50 years. The highest levels are found in various kinds of tuna, such as bluefin and albacore, swordfish and shark. The main concern focuses on pregnant women or women looking to become pregnant. There are some estimates that between 300,000 and 600,000 babies are born with cognitive impairment in the United States per year from consumption of seafood containing high levels of mercury. Although there remains considerable uncertainty about this issue.
Dr. Fisher emphasized that consuming fish with high mercury concentrations is best avoided in large quantities, but seafood consumption is generally healthy for people of all ages, including fetuses. The trick is to choose wisely, and there are many seafood items with low mercury levels, such as salmon, flounder, sardines, and shellfish.
The findings of this study come at a time when public policy could be taking a turn with President-elect Donald Trump has openly discussed reviving the coal industry. Trump also is considering walking away from the Paris Climate agreement to reduce greenhouse emissions. President Obama has been a supporter of the deal since its inception and the deal became international law earlier in November.
The mounting evidence between coal burning and the consequences it has on the environment and public health continues to be shown. The question now is what will be done about it.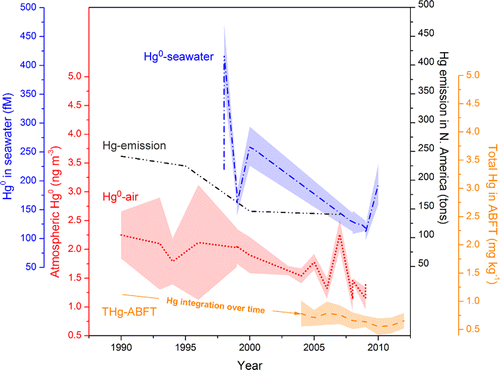 REAL LIFE. REAL NEWS. REAL VOICES.
Help us tell more of the stories that matter from voices that too often remain unheard.