A construction worker fell asleep at the wheel of his SUV and crashed into a school bus early Thursday in Boston's O'Neill Tunnel, clogging Interstate 93 traffic for hours but injuring no one.
The bus, which wasn't carrying children when the Lexus SUV hit it at 6 a.m., skidded and came to rest blocking all lanes of the southbound tunnel, authorities said. Southbound traffic stretched back to Wilmington, Massachusetts -- 19 miles, WBZ-TV reported.
Watch video of the crash below.
SUV driver Thomas Wells, 52, of Saugus, Massachusetts, told FOX25 Boston that he dozed off as he drove to work.
"I wasn't like snoring or anything, I just shut my eyes for a second, I guess, and drifted over," he said, adding that he works "long hours." "Maybe I didn't sleep that well last night, I don't know. ... I will tell you what, I'm 52 years old, and that's the first accident I've had since I was 18."
Wells also acknowledged falling asleep at the wheel to a Fox Boston reporter. But when WBZ asked him whether he was awake, he said, "Of course I was. I was on my way to work, like I do every day."
Police didn't release the name of the bus driver, who they said was a 60-year-old man from Randolph, Massachusetts.
Drowsy driving is linked to more than 300,000 car accidents every year, according to AAA.
State police said the investigation hadn't yet determined whether drowsy driving caused the crash. Police told Boston.com that Wells would be cited.
State Transportation Department video, released to the Boston Herald, shows the crash: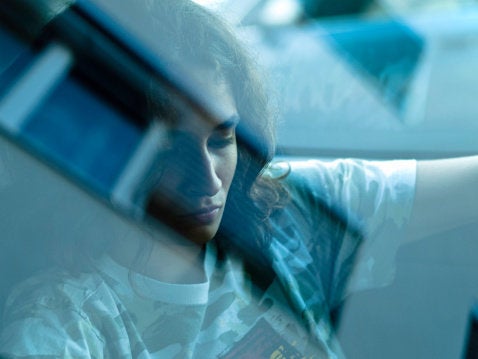 LOOK: Common Distracted Driving Violations