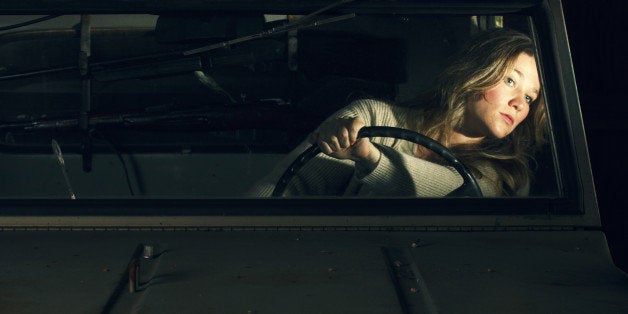 The engineer at the helm of the Metro North train that derailed on Sunday in the Bronx may have fallen asleep right before the train went off the tracks, according to news reports. While William Rockefeller was reportedly "well-rested," the New York Daily News did point out that he recently had a schedule change from afternoons to the early-morning shift.
Whether sleep deprivation played a heavy hand, or even a minor role, in the incident is still to be determined. But it serves as a reminder to everyone -- even non-transportation workers -- about the dangers of drowsy driving.
According to a CDC report published in January, 730 people died and about 30,000 were injured in drowsy driving-related car accidents in 2009, though modeling studies show that as many as one third of fatal car accidents are linked to drowsy driving.
Drowsy driving is more common among adults who sleep six or fewer hours a day, who snore, and who fall asleep during the day unintentionally. (University of Pennsylvania researchers previously found that short sleepers -- even if they feel well- rested -- are more likely to drive drowsy than those getting more sleep each night.)
The CDC study also showed that one in 24 people has reported actually falling asleep while driving, though health officials say that number could be even higher, the Associated Press reported.
According to a 2005 National Sleep Foundation poll, some people are more likely to drive drowsy than others. Young adults, between ages 18 and 29, are more likely than other older adults to be involved in sleep-related crashes, while men are more likely than women to fall asleep while driving.
The same poll also showed that a quarter of people say they've driven drowsy during their work commute "at least a few days a month," while 4 percent said they drive drowsy every day.
Driving while drowsy has been likened to driving while drunk, with a 2012 Archives of Internal Medicine study calling the two "synergic." Wired reported on research from Utrecht University, which found that driving for two hours during nighttime is like driving buzzed, and driving for three hours during nighttime is like driving intoxicated.
Despite these risks, Americans are becoming increasingly complacent about the dangers of drowsy driving. Results of a AAA survey released this year showed that 46 percent of people view drowsy driving as a serious threat on the road -- down from 71 percent four years ago.
New Jersey was the first state in the nation to pass a law making drowsy driving a criminal offense, with the so-called "Maggie's Law" in 2003. Under that law, people who drive while being sleep-deprived for the last 24 hours (at least) are considered to be committing reckless driving, and could face fines of $100,000 and imprisonment for up to 10 years. Since then, a number of other states have also passed similar laws against drowsy driving (click here for a list).
Infographics by Sarah Klein.