The Drudge Report just couldn't help itself Thursday after pictures began surfacing from President Obama's trip through the Asia-Pacific region.
While at the Miraikan Science Expo in Tokyo, Obama got the chance to meet the latest version of ASIMO, Honda's humanoid robot that can speak and do very lifelike things. Obama and the robot even kicked around a soccer ball together.
So naturally, when Drudge saw this picture of the President bowing to the robot as a sign of respect, he decided to have some fun with it.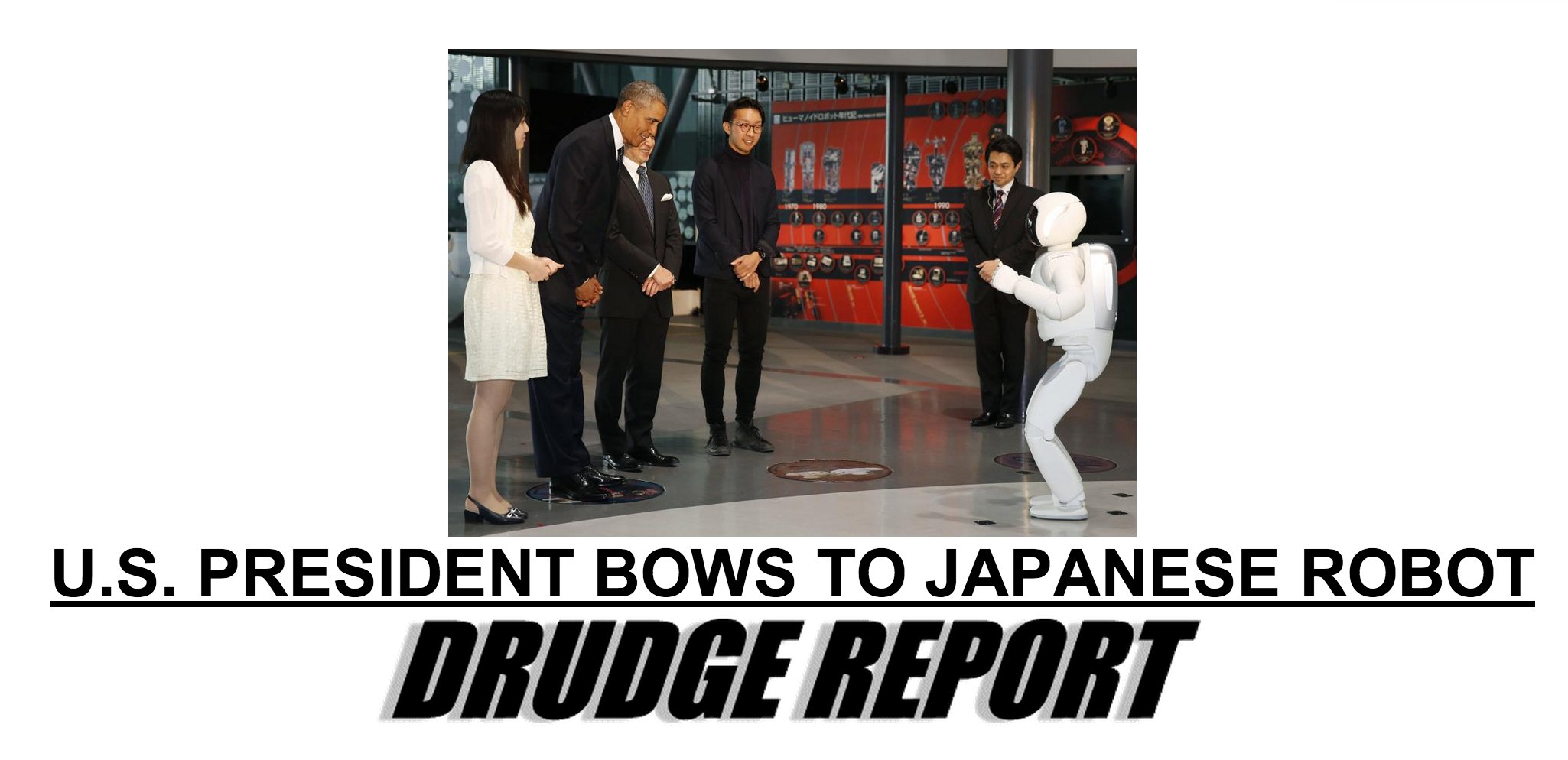 Popular in the Community