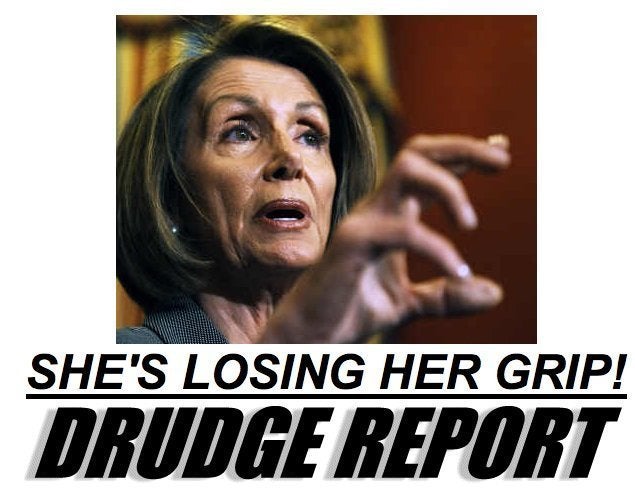 A Senate committee has taken steps to black list the Drudge Report on Capitol Hill computers over concerns that the site may be "responsible for the many viruses popping up" recently.
Late Monday night, the Senate's Committee on Environment and Public Works sent out a letter urging employees to steer clear of the highly-trafficked news aggregating Web site as well as whitepages.org after a wave of virus attacks.
"Please avoid using these sites until the Senate resolves this issue," a committee e-mail read. "The Senate has been swamped the last couples (sic) days with this issue."
A spokesperson for the committee confirmed the recommendation.
"The Senate Help Desk, in discussing a recent increase in the number of virus infections in Senate computers, mentioned that it might be associated with pop-up ads appearing through certain websites, and they cited DrudgeReport.com and WhitePages.com as possible examples," the spokesperson, who wished to remain anonymous, said in an email statement. "Our non-partisan systems administrator notified both Majority and Minority staff that this issue had been brought to her attention. It is still not exactly clear where the increase in viruses is coming from, and staff have been advised to be cautious with outside Web sites at all times."
The Drudge Report was quick to fire back, accusing the Senate of a politically motivated embargo and denying claims that their site was spreading viruses.
"Just as the healthcare drama in the capitol reaches a grand finale, congressional officials are warning employees to avoid the DRUDGE REPORT!" according to a statement posted on the Drudge Report. "On Monday DRUDGE served over 29 million pages with NOT ONE email complaint received about 'pop ups', or the site serving 'viruses'...The Systems Administrator may want to continue taking her antibiotic until the prescription runs out."
According to a screenshot and letter provided to CNET by a reader, however, some sort of virus warning was indeed triggered by a visit to the Drudge Report.
"The screenshot the reader provided to CNET shows a pop-up warning the viewer that the system is infected with malware and looks like a typical fake antivirus warning that criminals use to scare people into paying for software they don't need," the CNET article said.
The blame might not fall directly on the Drudge Report, CNET reported, but instead on one of their third party advertisers. "Many Web sites outsource the serving of their ads and ad networks have been used to deliver malware to sites since last year, affecting sites as prominent as The New York Times."
Calling all HuffPost superfans!
Sign up for membership to become a founding member and help shape HuffPost's next chapter