No, no, text 4-0, not 5-0!
Two accused drug dealers were collared on Friday after one of them allegedly sent a text offering to sell 200 Percocet pills - directly to a cop in Meriden, Connecticut.
Cops told NBC Connecticut that Lorraine Apuzzo, 19, mistakenly sent the text to an officer at about 3 p.m. The quick-thinking cop played along and set up a buy the same day, when undercover officers met with Apuzzo and her buddy, 25-year-old Frank Boemmels at a Westfield mall.
At some point between texting cops and allegedly offering them drugs at the mall, Apuzzo got suspicious and tried to drive away, according to CBS. But detectives said they cornered the pill pusher and busted open her windows to get her out of the car.
Not only that, but Apuzzo was apparently trying to short the undercover cops on the deal - arresting officers said they found only 100 Percocets on her.
Cops cuffed Boemmels a short time later in the mall. Both were charged with criminal attempts to commit sales of narcotics in a school zone, and Apuzzo was slapped with first-degree reckless endangerment and interfering with an officer. She was released on a $50,000 bond and Boemmels remains in the slammer on a $150,000 bond.
CHECK OUT MORE PHOTOS OF PEOPLE ACCUSED OF DUMB CRIMES: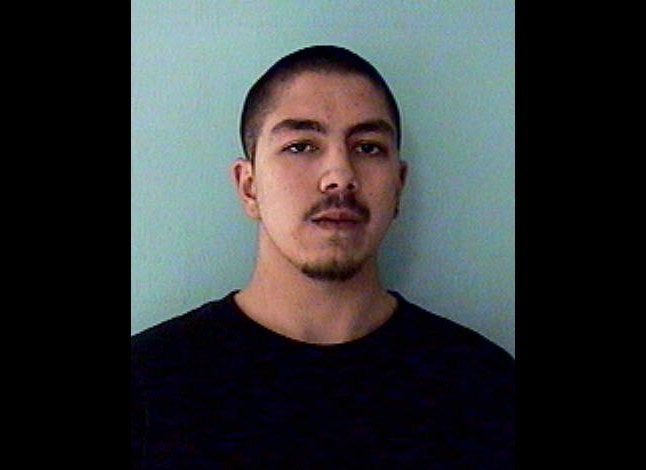 Dumb Crime: Masterminds Need Not Apply