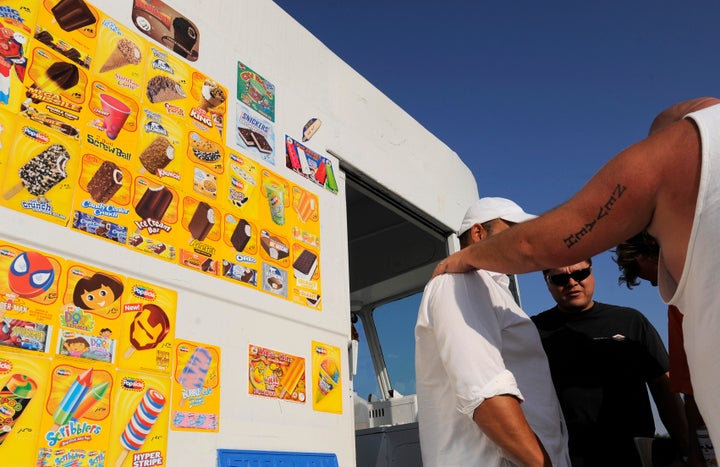 Customers of a Lickety Split ice cream truck got more than soft serve with their orders, cops said.
The Daily News reports that police have busted a drug ring that made $1-million-a-year selling oxycodone, primarily out of an ice cream truck.
Thirty-one people were charged with helping to distribute 42,755 tablets of oxycodone pain tablets, the generic form of the opiate Oxycontin.

The ring bought the pills with the help of a crooked medical office manager for a Manhattan orthopedic surgeon, special narcotics prosecutor Bridget Brennan said.

The lucrative nature of the alleged drug ring should come as no surprise to anyone who read yesterday's Daily Intel piece about the popularity of oxycodone in New York City.
The city's special narcotics prosecutor, Bridget Brennan, testified that last year more than 1 million prescriptions for oxycodone -- the generic name for OxyContin -- were filled in the five boroughs. That means one in every eight people per capita, or roughly 13 percent of the population, has access to synthetic, temporary, highly addictive happiness in pill form.
The accused ice cream truck peddlers are not the only clever alleged drug dealers in New York.
REAL LIFE. REAL NEWS. REAL VOICES.
Help us tell more of the stories that matter from voices that too often remain unheard.