WASHINGTON -- Another Republican politician has another proposal to drug test the unemployed.
Rep. Steve Pearce (R-N.M.) said he "constantly" hears from constituents that people with jobs have to pass drug tests, so people on government assistance should have to pee in cups, too.
"For too long, our government has been avoiding the issue of accountability for the federal unemployment compensation program," Pearce said in a press release on Wednesday. "Hard-working middle class Americans are struggling to make ends meet, and should not have to pay the way for those who have drug addictions."
Pearce is incorrect to say that the government has avoided the issue. Last year, lawmakers compromised on a deal to reauthorize federal jobless aid and a payroll tax cut, and the legislation also gave states permission to drug test some unemployment claimants. At the time, Pearce praised that aspect of the legislation, though he voted against the bill because it increased the budget deficit.
Pearce's spokesman didn't immediately respond when asked if Pearce thought last year's drug testing legislation didn't go far enough. His new drug screening proposal, which is much broader than the one already on the books, is unlikely to become law or even get a hearing. But he said it made a constituent happy.
"As a small business owner, I know the difficulty of finding qualified, drug-free employees," said Katy Petermeier, owner of a New Mexico business called Occupational Medicine 360, according to Pearce's press release. "The sad truth is that many employers hold their employees accountable to be drug free, while federal welfare programs do not."
As the unemployment rate has declined, unemployment drug testing proposals have proliferated. For the past three years, Republicans in Congress and in more than a dozen states have pushed for testing unemployment claimants (even more have sought to drug test people who apply for welfare). The bills' sponsors often say the legislation is motivated by constituents' concerns. Data reflecting a widespread drug problem among unemployment claimants is scarce.
HuffPost readers: Economy screwing you over? Tell us about it -- email arthur@huffingtonpost.com. Please include your phone number if you're willing to be interviewed.
Before You Go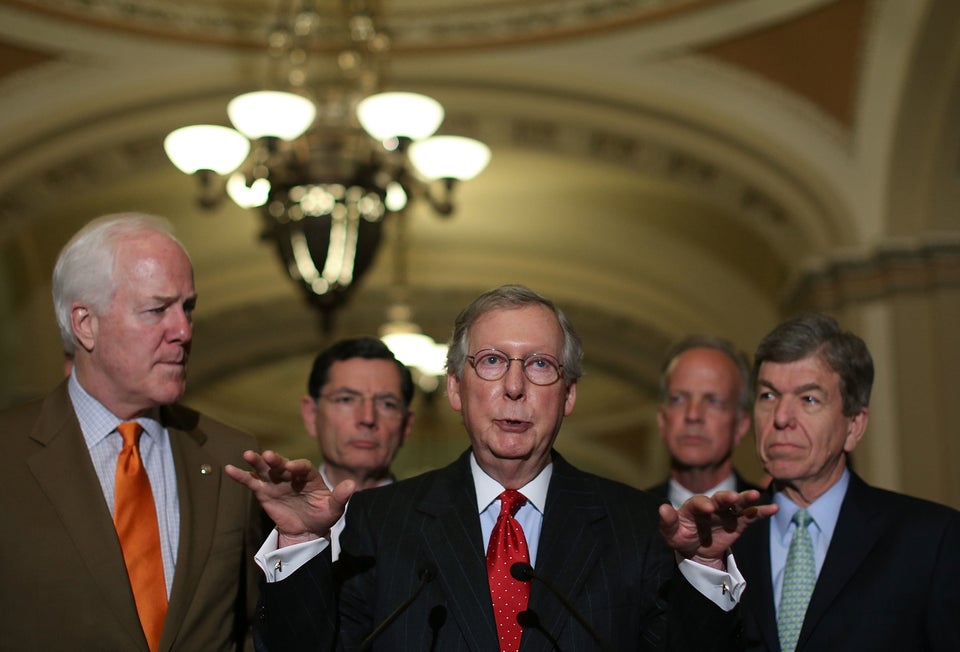 The Strongest Conservatives In Congress
Popular in the Community