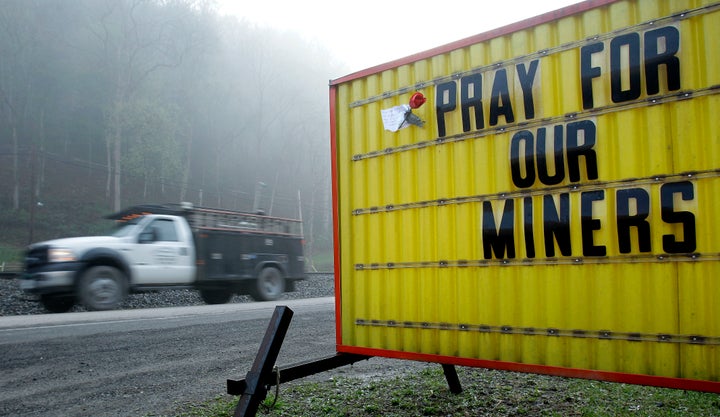 Drug testing for miners has become a crucial component of the safety legislation under consideration in West Virginia in the wake of the Upper Big Branch mining disaster, even though separate investigations have found no evidence that drug use contributed to the tragedy that claimed 29 lives in April 2010.
The mine safety bill pushed by Gov. Earl Ray Tomblin (D) includes mandatory random drug testing for miners who work in certified positions. There currently is no state-mandated drug-testing program in West Virginia, although many mine operators have chosen to implement their own screening programs voluntarily.
The state is holding hearings this week on mine safety as officials consider separate bills meant to address dangers revealed after the worst American mining disaster in four decades. Reports from the federal Mine Safety and Health Administration and an independent panel commissioned by the governor have both blamed the disaster on a corporate culture at former mining giant Massey Energy that put profits before workers' lives.
Even so, drug testing for workers has emerged as a major theme in the discussions. An official with the state's mine safety office testified Monday that drugs were a factor in roughly 200 -- or about 3.7 percent -- of the 5,413 complaints and incidents the agency investigated in 2011, according to the Associated Press. The bill backed by the governor would require that companies test miners for amphetamines, opiates, cocaine, cannabis and other drugs and suspend the certificates of those who fail.
Like the report released by MSHA, the report from the independent panel attributed the deadly explosion at Upper Big Branch largely to a methane ignition that was fueled by a preventable buildup of coal dust. Investigators have since found that Massey officials systematically covered up known safety problems at the mine. Celeste Monforton, a public health expert who served on the governor's independent panel, says drug use appeared to have played no role in the tragedy.
"I view it as a distraction," Monforton says of the drug testing discussion. "I read all of those autopsy reports, and there was nothing in the tox reports for any of those men showing that they were abusing or using drugs."
Despite the drug testing stipulation, the governor's bill does not include provisions for drug treatment for miners, noted Ken Ward, Jr. of the Charleston Gazette, who blogs about the industry at Coal Tattoo. Ward added that many industry players have long advocated for mandatory testing.
"Probably the most fascinating thing about all of this is how Gov. Tomblin -- perhaps with the help of some coal industry lobbyists -- managed to turn legislation that was prompted as a response to the worst U.S. coal-mining disaster in 40 years into a drug-testing bill for the mining industry," he wrote.
Mine safety advocates as well as victims' families have called for industry-wide reform in the wake of the Upper Big Branch disaster, which occurred 22 months ago. Yet legislation has been slow to materialize. A reform bill named for the late West Virginia Sen. Robert C. Byrd (D) has stalled on the federal level, unlikely to pass through a GOP-led House of Representatives loathe to institute regulations on the mining industry.
A spokesperson for the governor could not immediately be reached for comment.
Related
Popular in the Community