Florida Gov. Rick Scott (R) is standing by his state's new policy of drug testing welfare recipients even after the American Civil Liberties Union challenged the scheme in a lawsuit and just 2.5 percent of beneficiaries flunked the first round of tests in July, triggering additional calls for the policy's repeal.
The governor highlighted the issue during a speech at a recent Conservative Political Action conference in Orlando, and added that he would like to see testing for public employees as well, a policy he previously enacted but later rescinded. In an email to HuffPost, Scott spokesman Lane Wright said that not only had the governor's stance not changed, but that he would be willing to subject himself to drug screening.
"Scott has said he is always willing to submit himself to a drug test," Wright wrote.
Scott's drug testing initiative is popular with Sunshine State voters and with lawmakers outside of Florida. State senators in Ohio and Oklahoma have said they will introduce welfare drug testing laws modeled on Scott's plan. The Ohio proposal would subject unemployment insurance beneficiaries to the screenings as well. A spokesperson for Ohio Republican State Sen. Tim Grendell did not respond when HuffPost asked why Grendell saw need for the tests.
And in South Carolina, Republican Gov. Nikki Haley said she still wants the unemployed to pass a drug test even after admitting her claim that hundreds of job applicants had recently failed tests turned out to be bogus.
Drug tests may not be a great way to save government dollars. According to a back-of-the-envelope analysis of the first round of drug tests by the Tampa Tribune, "the money saved on all rejected applicants would add up to $40,800-$98,400 for the cash assistance program that state analysts have predicted will cost $178 million this fiscal year." That five-figure savings could be wiped out, however, by the as-yet unknown cost of administering the program and defending it in court.
HuffPost readers: Getting cash assistance in Florida? Submitted to a drug test? Tell us about it -- email arthur@huffingtonpost.com. Please include your phone number if you're willing to do an interview.
A report by the Foundation for Government Accountability, a conservative think tank in Florida, found that Scott's drug testing plan could save the state $9 million next year. The report noted that more than 500 applications were denied in August because the applicant did not complete a drug test. Applicants are required to pay for their own tests, which cost roughly $30. If they pass, they are reimbursed.
Elizabeth Lower-Basch, a policy analyst with the progressive Center for Law and Social Policy, said applicants who didn't take a drug test may not have had the money to pay the upfront cost. "People typically don't apply for cash assistance until they're down to their last resources," Lower-Basch said. "They may, even if drug free, choose to keep the power on for a month, or to put gas in their car, rather than paying for the test."
The analysis extrapolated an annual savings rate based on the number of denied applications, but the average beneficiary receives benefits for just four and a half months, according to Joe Follick, communications director for the Florida Department of Children and Families. Folic said nearly 92,000 Floridians receive benefits and that the average household gets $240 a month. Only 20 percent of applicants wind up receiving benefits. Follic said he did not expect the 2.5 percent rate of flunked tests to change much as the drug screening program matures.
It's not all about saving money, though.
"The a cost benefit is of secondary importance to ensuring the cash assistance is going to the children," said Wright, the Scott spokesman. "That's what the money is intended for. It's also important to make sure we're not funding someone's drug habit with taxpayer dollars."

Before You Go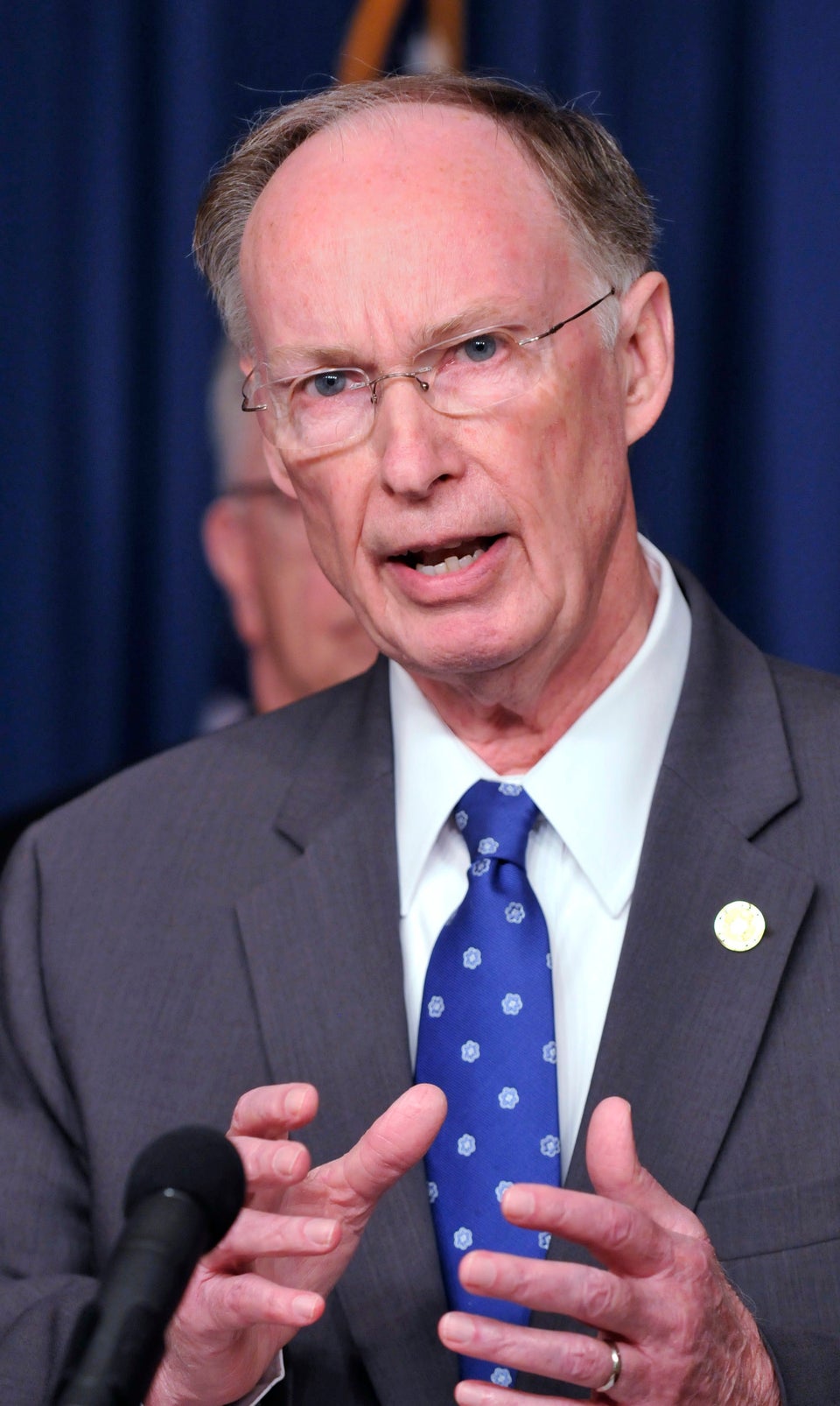 United States Governors
Popular in the Community