 There have been many consequences of the War on Drugs. One has been the explosion of violence in Mexico. For journalists, the war has been particularly vicious.
In Mexico, as in the U.S., the response to drugs has been a violent and aggressive one. The American government has given the Mexican government billions of dollars to help carry out the war since it was launched in 2006. Since then, around 50,000 people are commonly thought to have died, and the cartels appear more powerful than ever. Activists say that demand in the U.S. has helped fuel the rise of drug cartels back home.
It's not hard to see why journalists have become such a target. Journalists always become a target in one way or another — their job, after all, is often to uncover things people don't want uncovered. In Mexico, though, the reprisals have been spectacularly brutal.
A review of the last year alone is terrifying:
One paper was forced to stop covering certain stories after its offices were hit by grenades twice.
Another was shot to death inside his house. His wife and son were also killed.
Three more were also found dismembered in garbage bags, with signs they had been tortured.
That is just the tip of the iceberg. There are countless other stories like these.
And yet, journalism is still happening in Mexico. If reporters can be uncommonly targeted for what they do, they can also be uncommonly brave. Sandra Rodriguez, a reporter in Juarez, is a good example. She spoke to NPR in June and said that, after some of her newspaper colleagues were murdered, "We were more angry than scared." Instead of shrinking away, Rodriguez redoubled her efforts, and began investigating some of the crime taking place around her.
"I didn't want any foreign reporter to tell me the story of my city," she said.
Related
Before You Go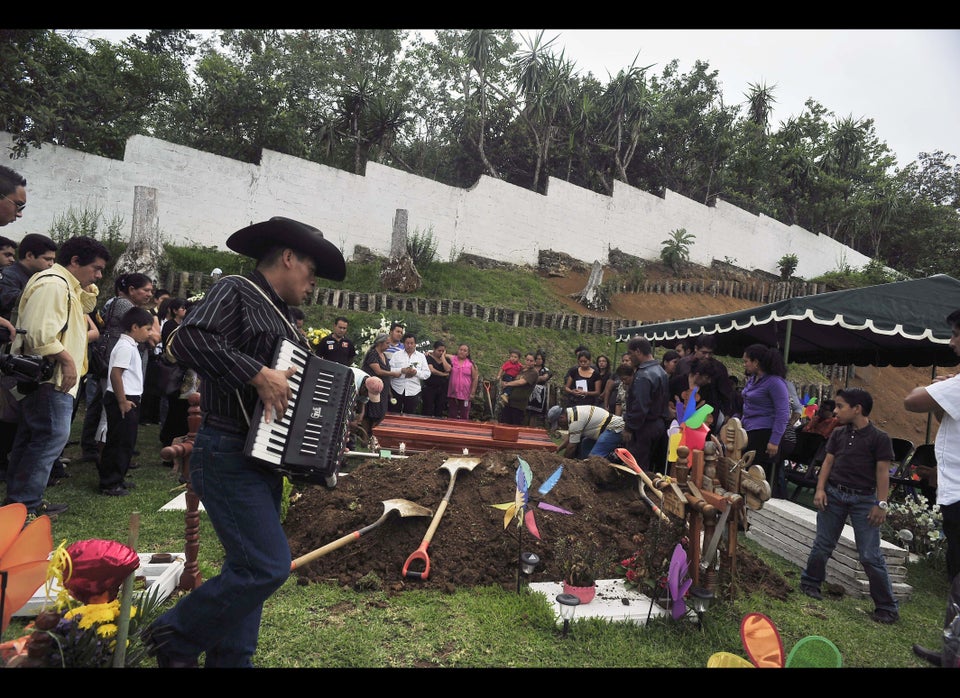 Mexican Journalists And The Drug War
Popular in the Community