This post was co-authored by Brandon Sample, Executive Director of Prisology, a 501(c)(3) non-profit organization that is working to reform the U.S. criminal justice system. Brandon is an author, writer, and presently pursuing his law degree at Vermont Law School.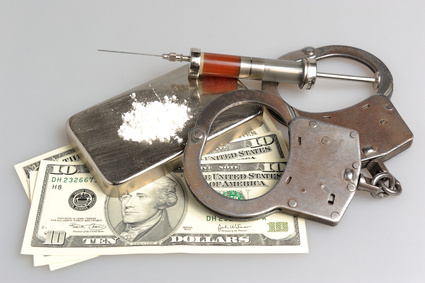 On July 18, 2014, the United States Sentencing Commission voted unanimously to apply Amendment 728 -- which downwardly adjusted the Sentencing Commission's Drug Quantity Table by two levels -- retroactively, so it applies cases finalized before its enactment. The retroactive application of the "Drugs Minus Two" amendment will go into effect on November 1, 2014. However, pursuant to the commission's directive, no person may be released under the retroactive application of the amendment until November 1, 2015.
The retroactive amendment represents a watershed moment in federal drug sentencing that will likely bring relief to tens of thousands of federal prisoners. In an effort to provide accurate information on the Amendment, and to clear up some misconceptions on the matter, we're presenting answers to some of the most commonly asked questions.
Q: What kinds of cases does Amendment 782 apply to?
A: As a technical matter, Amendment 782 simply downwardly adjusts all base offense levels found in the Sentencing Guidelines Drug Quantity Table (found here: U.S.C. § 2D1.1), which means that it affects virtually all sentencing for federal drug crimes. However, in practice, as explained below, there are some exceptions, such as in the case of career offender sentences and certain mandatory minimum cases.
Q: When can federal prisoners ask for relief?
A: Amendment 782 will go into effect on November 1, 2014, unless Congress uses its rarely-invoked power to override the Commission's action. As such, those affected will likely have to wait until that date to file.
For retroactive applications, those affected can still file after November 1, 2014, and the Court can rule on these motions thereafter, but no one can be released until November 1, 2015.
It is recommended that those affected by Amendment 782 file on November 1, 2014 or as soon as possible. Getting a relatively fast ruling will allow them to have everything set with ample time. Further, if they need to appeal an adverse decision, they can get that process moving faster.
Q: What do you mean, appeal? Isn't relief automatic?
A: Amendment 782 will be applied on a case-by-case basis, pursuant to the procedure set forth in 18 U.S.C. § 3582(c). Under that statute, a prisoner may apply for application of the Sentencing Guidelines provision listed as retroactively applicable by the Sentencing Commission in U.S.S.G. § 1B1.10. Under that process, a judge first decides whether a prisoner is eligible for relief, and then, whether application is consistent with the factors listed in 18 U.S.C. 3553; in other words, whether the prisoner deserves a reduction.
In past guidelines amendment cycles, most eligible defendants have been accorded relief. However, the courts have given sentencing judges broad latitude to deny relief if he or she feels that the defendant's case doesn't merit the reduction.
Q: What kinds of reasons might a judge use to deny an applicant's motion?
A: The reasons could be many, and some may be beyond the applicant's control, i.e., events that were in the record at their original sentencing. Generally, though, post-sentencing matters like their prison conduct can affect the judge's decision. The government is permitted to enter into evidence the applicant's prison disciplinary record to argue against the motion for reduction of sentence. Simply put, it pays to stay out of trouble in prison.
Q: Do applicants need a lawyer?
A: No. Applicants can file their own pro se motion if they want. It's usually a good idea to get a lawyer to help you, though. It should be noted that the judge is allowed to appoint counsel if he or she so desires. In the past, judges have been liberal in appointing counsel in § 3582 proceedings. If the applicant has had appointed counsel previously, they should write to them to see if they can help.
If an applicant or their family member is interested in receiving a referral to an attorney who handles these sorts of matters, they can visit http://www.prisonlawblog.com/or http://www.prisology.org/and make an inquiry. Both outlets -- which we operate -- regularly provide free attorney referrals to prisoners and their families in need.
Q: You mentioned exceptions -- what if the applicant is a career offender, can they still get a reduction?
A: Probably not. Most career offender sentences are based on a sentencing range that is tied to the "statutory maximum" for the crime, not the Drug Quantity Table. In such cases, the drug quantity is not a determining factor. The exception is when the drug quantity calls for a sentence in excess of the career offender guidelines, as described in U.S.S.G. § 4B1.2. This is a relatively rare event.
Q: If the applicant received a "variance" at sentencing, can they still receive a reduction?
A: Maybe. A variance means that the judge basically chose to override the Guidelines. But if the variance sentence received is higher than what the amended range would require, then the applicant could still receive relief. This will be up to the sentencing judge.
Q: If the applicant cooperated with the government, can they still receive a reduction?
A: Snitches, informants and rats can indeed receive a lower sentence in the same proportion as the reductions they received at their initial sentencing. Good luck, fink.
Q: Does the amendment apply to supervised release violations?
Q: Do plea agreements bar applicants from relief?
A: Possibly. It depends on the language of the plea agreement. Generally, if the applicant waived relief under § 3582, they could be stuck. But they should file anyway; plea agreement law changes frequently.
Popular in the Community