Forget Netflix: A heroic company is currently livestreaming a gigantic puddle in the United Kingdom that pedestrians are struggling to cross.
Drummond Central, a marketing firm based in Newcastle upon Tyne, England, is using Twitter's Periscope app to broadcast live video of the puddle -- which appears to be the size of a small country -- as passersby come up with creative ways to get around it.
Some people leap over the puddle. Others climb around it. And some brave souls just walk on through.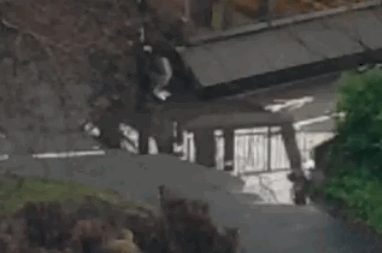 Some of our favorite crossing attempts include:
Related
Popular in the Community