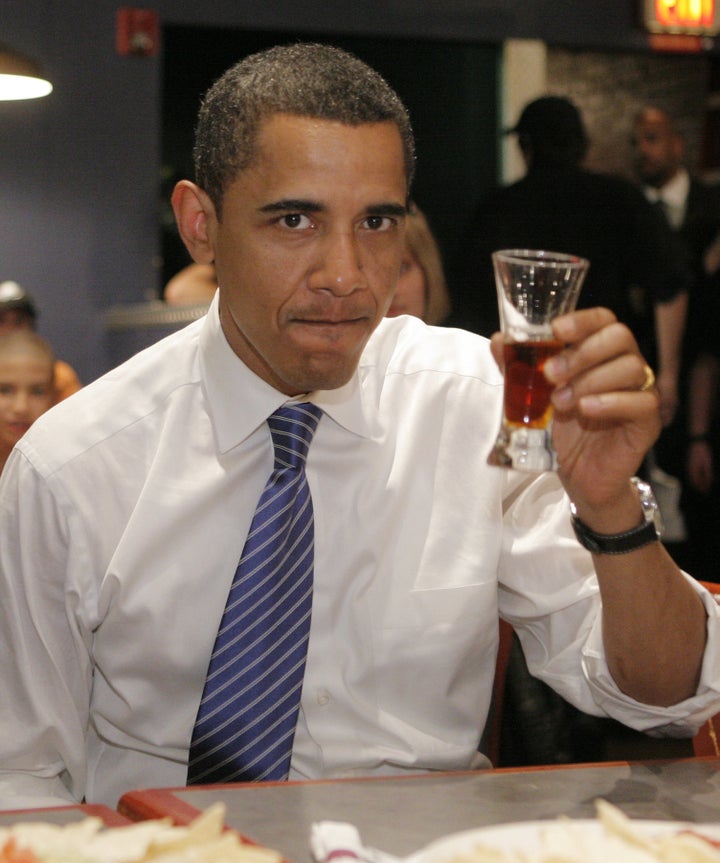 President Obama's plans for a conciliatory beer party between Harvard professor Henry Louis Gates and James Crowley, the Cambridge policeman who arrested him, went off the rails this evening when Vice President Joe Biden unceremoniously crashed the event.
Mr. Biden, whom onlookers said was clearly inebriated, burst into the Oval Office just as the three men were getting the party underway.
Furious that the party had started without him, Mr. Biden reached into a tub of cold beers and smashed a bottle over the edge of Mr. Obama's desk.
Brandishing the broken bottle menacingly at the three men, Mr. Biden shouted, "All right you fuckers, who wants a piece of me?"
Officer Crowley, who said he felt pressure to show that he treats all citizens equally regardless of race, told Mr. Biden that he was "disturbing the peace" and asked to see his I.D.
"I've got my I.D. right here," Mr. Biden said, unzipping his trousers. "Say hello to Little Joe!"
After Mr. Biden was subdued by White House security and removed from the Oval Office, Mr. Obama said he felt that, despite the disruption, the event had been a success.
"It was full of teachable moments," the President said. More here.

REAL LIFE. REAL NEWS. REAL VOICES.
Help us tell more of the stories that matter from voices that too often remain unheard.