Deputy Stacey Eve claims she witnessed 59-year-old Tom Hudson's vehicle speeding in a 35 mph zone. When he drove past her, Eve followed and witnessed him driving erratically, with his speed varying from 45 mph to 55 mph in a 35 mph stretch, according to a police report.
After stopping Hudson, she noted he appeared intoxicated and called for a traffic unit.
Deputy Sgt. Chuck Flint and Deputy Jimmy Adams arrived on the scene. According to their affidavits, Flint and Adams recognized Hudson, as local law enforcement is familiar with the attorney because of his extensive DUI work.
"Unlike most of the defendants I have dealt with, I have personal knowledge of the defendant, his usual mannerisms and speech pattern, and his physical characteristics over the last four years," Adams recorded in the report. "I know, based on my training and experience and my observations of the defendant, he was operating a motor vehicle while his normal faculties were impaired."
Flint noted Hudson's eyes were watery and bloodshot, and he smelled the odor of alcoholic beverages on Hudson's breath.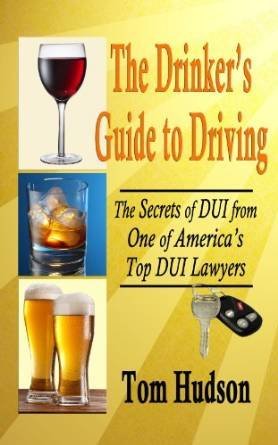 Hudson agreed to take a breath test. The machine took two samples, the first of which reported a .121 breath alcohol content, and the second, a .128, according to the police report. Both alcohol levels are over the legal limit of .08.
At the jail, Adams requested Hudson take a voluntary blood test, to which he also agreed. The results of that test are not publicly known at this time.
"I can tell you this, it's been an eye-opening experience to see what my clients have been going through for the past 15 years," Hudson told The Herald Tribune.
He was issued a citation for DUI and speeding, according to the report.
Calling all HuffPost superfans!
Sign up for membership to become a founding member and help shape HuffPost's next chapter