Los Angeles couple Jillian Sipkins and Justin Willman didn't want to waste precious time at their wedding reception answering the "How did you meet?" question. So they decided to preemptively shoot a video telling their story instead.
In the style of the Funny Or Die web series turned Comedy Central show "Drunk History," the bride- and groom-to-be downed a whole lot of booze and then sat down to recount their relationship history. As they tell the story, their actor friends can be seen re-enacting the scenes while lip-syncing their slurred dialogue.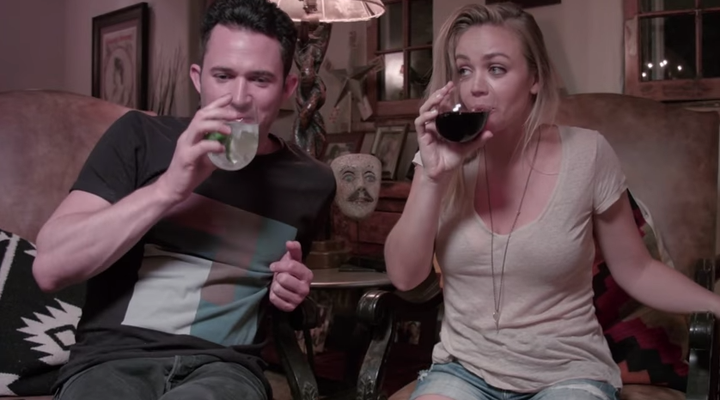 "We polished off a bottle of Jameson together," Justin told The Huffington Post. "I probably handled 70 percent of it. Then an unknown quantity of wine and vodka sodas as the evening progressed. I don't recommend it."
(The story continues after the video)
"He was pretty cute for a magician, I gotta say," Jillian says in the video. "I'd never seen a magician that cute."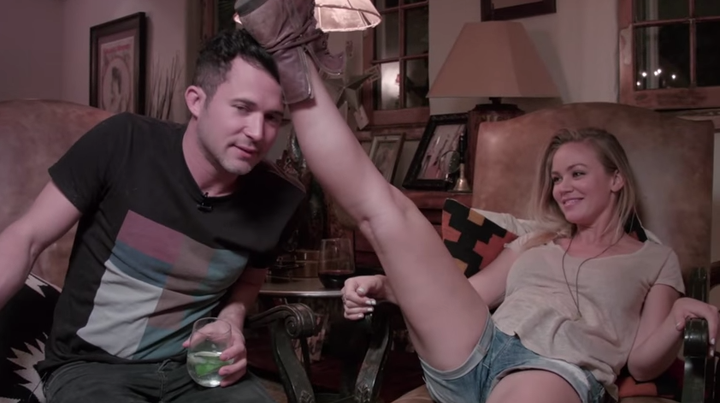 Fast-forward to April 2013 when Justin was scrolling through Instagram and happened upon one of Jillian's photos. He thought she looked gorgeous and simply commented "!" on the picture. She responded, writing, "Willman, when's your next show? Because I'm comin'."
And so she did. The day after his performance at The Magic Castle in Hollywood, they went out for sushi and the rest, as they say, is history -- drunk history.
"I knew that night on that date," Justin says in the video. "I was like, 'I could marry this girl.'"
The night before the wedding, the bride and groom played the video for friends and family at their rehearsal dinner to rave reviews.
"They can't stop talking about it," Justin said. "It went over better than we ever expected. Even Grandma, who we were worried wouldn't get it, was raving."
Watch the video in all its hilarity above -- until the very end. It's worth it.
Then check out some photos from the couple's wedding below: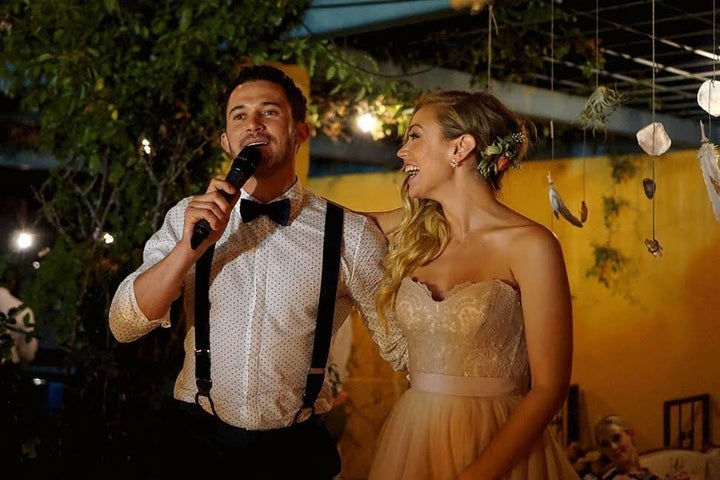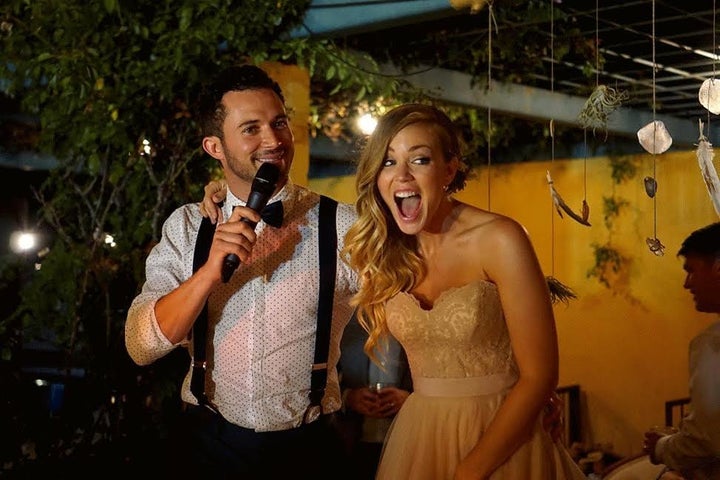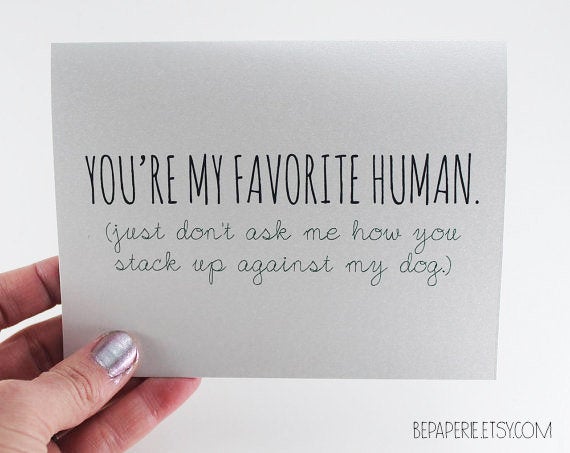 Funny Cards For Couples Who Are BFFs