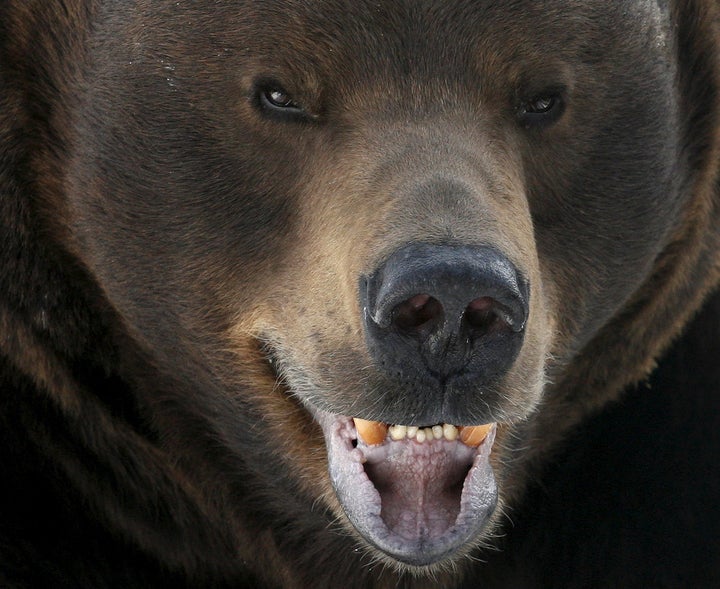 David Shepard's first year of legal drinking is one for the books.
Authorities said the 21-year-old North Dakota man was intoxicated when he sneaked into a Minot zoo and stuck his arm into a bear cage. The bear apparently bit back.
Shepard and pal Cody Nelson Kage, 23, climbed an 8-foot fence surrounding the zoo to gain access, according to Minot police. Once inside, they scaled another visitor fence around the bear enclosure and then reached through the enclosure fence itself, "in an effort to entice the bear which resulted in Shepard's injury," the zoo stated.
Police said they were called to the hospital just before midnight. That's where Shepard described his toothy encounter. 
Although there has been no official statement about what kind of bear bit Shepard, the zoo describes having brown bears — capable of breaking "apart animal bones with one simple swipe" — on its website and Facebook page.
In a statement Sunday, the zoo defended the animal's action: "It is crucial to note that the bears were in their protected habitat which exists for the safety of both animals and visitors. The bear involved in this incident was exhibiting natural behavior; they are wild animals and should be respected as such."
The bears were observed by veterinary staff and remained on exhibit for public viewing as of Sunday, the zoo said.
A hospital spokesman, reached by The Huffington Post on Monday, said Shepard has since been released.
Both men face a Class C felony charge of criminal trespass, police said.
Calling all HuffPost superfans!
Sign up for membership to become a founding member and help shape HuffPost's next chapter
BEFORE YOU GO
PHOTO GALLERY
Bear, Lion And Tiger Think They're Brothers