Carte Blanche: Sundance Institute's Native American and Indigenous Program will be taking place at New York City's Museum of Modern Art from July 10 - July 21.
As part of the series, Native American and transgender director Sydney Freeland will premiere her film "Drunktown's Finest." The film invites audiences to follow three young Native Americans, including a "promiscuous transsexual," as they strive to escape the hardships of life on an Indian reservation.
This year is the 20th anniversary of the Sundance Institute's Native American and Indigenous Program. According to a press release sent to The Huffington Post, "the Program has sustained a unique circle of support for indigenous film by scouting for and identifying artists, bringing them through lab and grant programs to get their projects made and shown, and taking the filmmakers and their work back to native lands to inspire new generations of storytellers."
We caught up with Freeland to discuss "Drunktown's Finest," how she found transgender actress Carmen Moore to star in the film and more.
The Huffington Post: What inspired you to make the film?
Sydney Freeland: Growing up I never really felt like I saw the people and places I knew represented on film. Most films about Native Americans didn't have characters I could relate to. On a really basic level I wanted to tell a story that was true to the people and experiences I knew.
What you hope audiences take away from "Drunktown's Finest"?
My biggest hope is that audiences are able to relate to the characters in the film. I feel like Native Americans and transgender people tend to be misrepresented in film but hopefully people come away with a new perspective.

What was the most surprising thing you learned while making it?
We only had 15 days to shoot so we were constantly pressed for time. However, I was constantly impressed by what our actors (some of which had no experience) were able bring to the table despite the circumstances.
How did you go about casting the character of Flexia (the transgender, Native American actress) in your film?
Well, I'm transgender myself so it was very important for me that we had a transgender actress to play the role of Felixia. I came across a YouTube video of Carmen early in the writing process and managed to get in touch with her. She read the script and responded well, and even came out to the Sundance Institute Director's Lab where we got to workshop some scenes from the film. It was during that time that I realized she was a great fit for this character. I feel like she brought a depth and authenticity to the role that very few people could have.

How has Sundance supported your creative journey?
Sundance Institute has been absolutely crucial in my growth as a filmmaker. The way the labs work (Native American and Indigenous, Screenwriters and Directors) is that they target your comfort zone as an artist and then push you to work outside of that. Before the labs my writing approach was very plot-driven and my directing approach was very shot-oriented. I left the labs with a writing approach that was more character driven and a directing approach that was more performance driven. I feel like the film is so much better because of this.
Carte Blanche: Sundance Institute's Native American and Indigenous Program takes place July 10 - 21 at The Museum of Modern Art, 11 West 53 Street in New York City. "Drunktown's Finest" premieres on July 10. For more information, head here.
Before You Go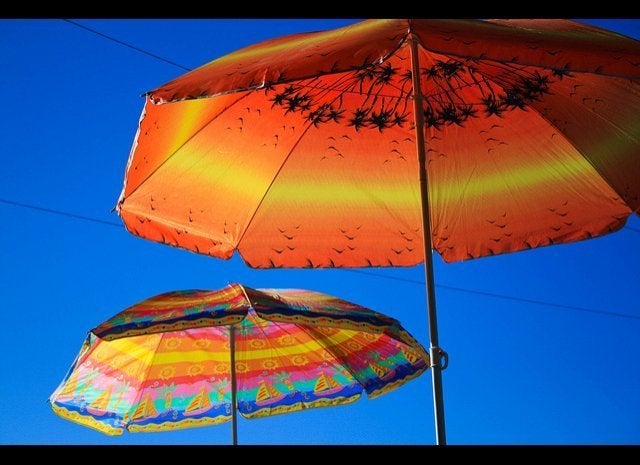 15 Things To Know About Being Transgender By Nicholas M. Teich
Popular in the Community