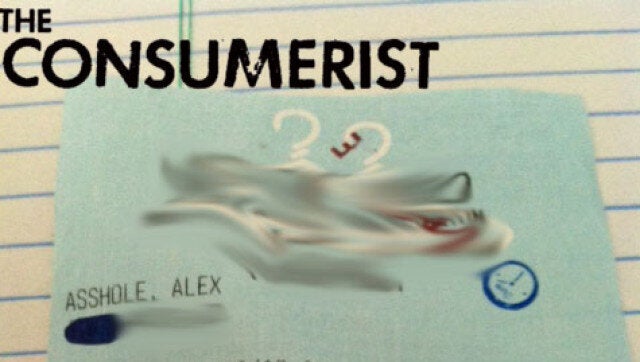 But being called an "asshole" by your local dry cleaner still shocked and annoyed Alex, an anonymous consumer whose tale was recounted on Consumerist. After he picked up his clean laundry, he noticed on his ticket that some unknown employee had printed his name as "Asshole, Alex."
"Were they commenting on his behavior as a customer, or was it some kind of terrible phonetic mistake," writes Consumerist.
After he complained, the owner comped his bill but failed to find out who was responsible for the incident.
It's not the first time that cashiers have left their opinions of customers on receipts. Recently, a woman who ordered a veggie bowl and fried pickles at a burger joint was surprised to read that she'd received a $0.02 "Best Butt" discount. And in January, a customer at a Papa Johns in New York City got back a receipt that said "lady chinky eyes" in the customer name field.