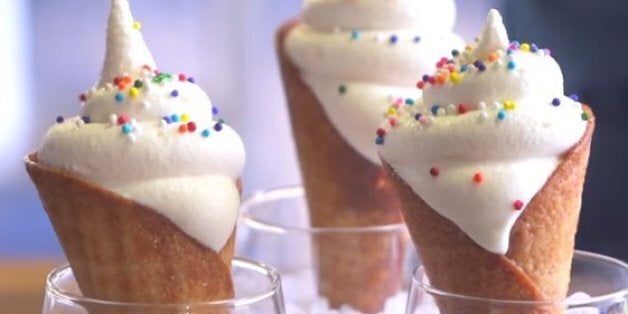 Dry ice is often pulled out for its smokey, show-stopping appearance rather than its actual functionality. This soft serve dry ice tutorial from Chef Steps puts solid carbon dioxide right in the mix of things for a tasty recipe that'll have your friends saying, "Dry ice can do that?" Watch and learn how to whip dry ice into soft serve ice cream.
Blend your non-frozen ingredients together
The recipe calls for 1000 g of whole milk, 100 g of cream, 225 g of sugar, 3.5 g of salt, 12 g of vanilla extract and and 95 g of milk powder.
Wrap two pounds of dry ice in a dish towel or apron
And smash it up
You want the texture to be "sandy."
Slowly mix the dry ice in with the blended ingredients
"It starts to look like a big frothy milkshake," which is good. After five minutes of blending, the texture collapses into soft serve.
Scoop the ice cream into a piping bag
And serve
Get every tip and see the dry ice smoke up the kitchen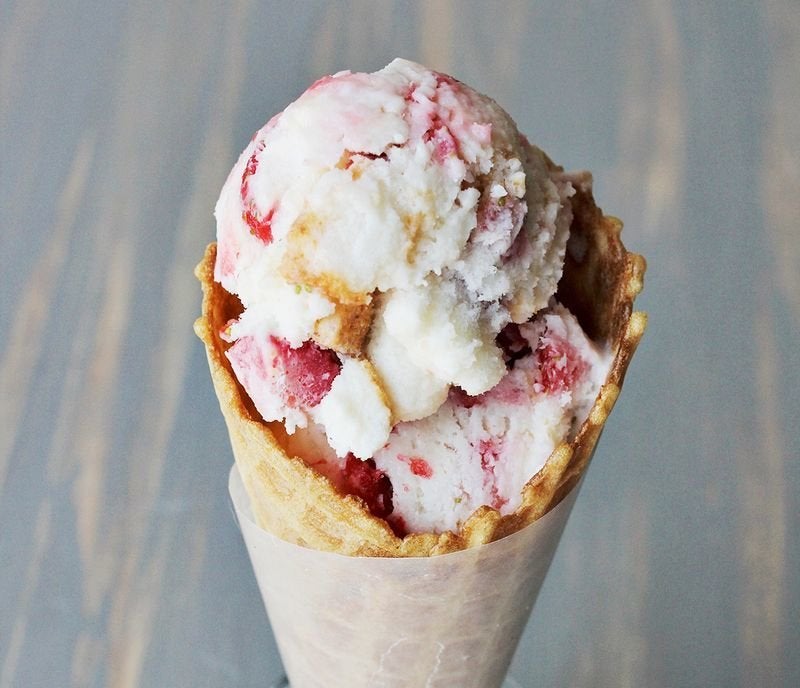 The Best Ice Cream Recipes
Related