If there's a way we can get out the door faster, while still looking totally pulled-together and maybe even sneaking in a little more time for sleep, sign us up. Admittedly, wrangling our hair in the morning is one of the more tedious parts of our routine, but it can mean the difference between looking like we made the effort and, well, looking like we just rolled out of bed.
We know styling products will ensure that our hair stays voluminous through the night (thank you, dry shampoo!), but what about getting a little more mileage (and a few more days) out of it? While some of us out there can go up to a week (five weeks for the brave) without shampooing, others just can't (I include myself in the latter group). As a daily shampooer, however, styling can get a bit time-consuming. But there are workarounds, according to Teddi Cranford, a stylist at Sally Hershberger's downtown salon. Teddi is the queen of extending her blowout (she hovers around the one-week mark, she told me recently), and imparted a day-by-day breakdown on how to keep your hair looking fresh for up to five days. Check out her daily tips, and keep scrolling for product recommendations and a few hairstyles that cleverly disguise dirty hair.
Day 1: A good blowdry is key. A professional blowout is an option, but when styling at-home, be precise. A thickening product will add volume now, but will also build texture which you'll need for creating body in the coming days. Section off pieces and make sure they're thoroughly dry to avoid hair frizzing up later. A cool blast of air will seal off your style. For extra movement, use a curling iron to add waves.
Day 2: Apply hair powder to the roots from about six inches away from the head, then mist all the way though ends. Also, if you apply dry shampoo at night, you'll prevent waking up to greasy hair.
Day 3: Your hair might be feeling a little dirty by now. Apply more hair powder (light mist) and brush through roots to ends. This will move the natural oils towards the drier sections of your hair. To give your hair an extra boost of body and a slightly polished effect, curl with an iron lightly where needed.ᅡᅠ
Day 4: Apply more hair powder and put in a cute side braid. The texture from the dry shampoo will create a haphazard-yet-sexy effect.ᅡᅠ
Day 5: Wash or continue applying the powder. If you exercise, wear a sweatband at the gym. You won't win any cool points, but you will make your hairstyle last a little longer.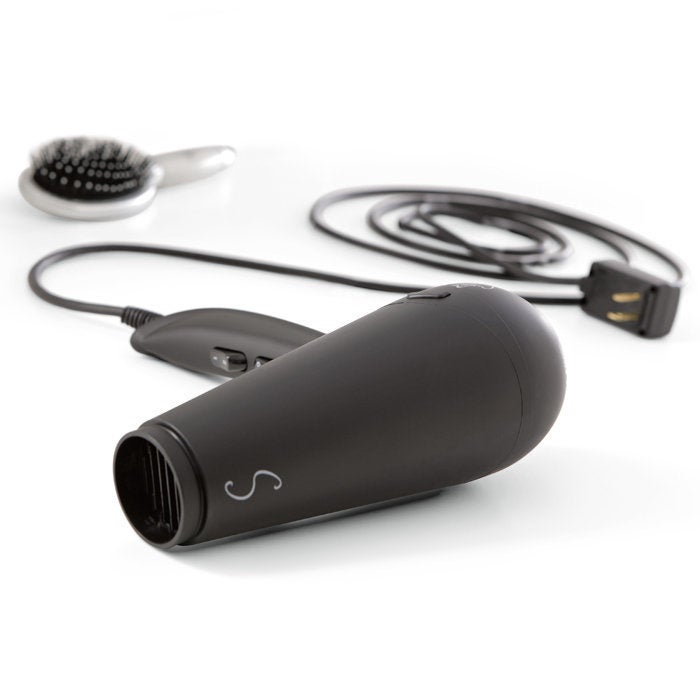 Make Your Hairstyle Last Longer