As someone who suffers from HSOCD (that's Hand Sanitizer Obsessive Compulsive Disorder), I've managed to collect a decade's worth of miniature body butters to revive my hands from being constantly slathered in germ-killing, yet drying alcohol. And now that an all too familiar chill has returned to the air, my uncontrollable urge to hoard moisturizer has only intensified. But this is one "bad" habit you'd want to pick up before the thermometer drops below freezing.

"Low humidity and moisture in the air, coupled with frigid conditions and bone-shaking winds, can be very drying to the skin," explains Dr. Jeffrey Spiegel, facial plastic surgeon and professor at Boston University. "Rich body butters can provide a more durable barrier that protects natural skin softeners from being loss, in addition to helping to restore moisture."
"Keep your skin covered and away from the wind and harsh elements. Try to prevent losing moisture by applying a good lotion every morning and evening. Use a humidifier to keep the moisture level in your home more comfortable than it is outside," says Dr. Spiegel. "And consider slipping on a pair of cotton gloves at night after smoothing on body cream to provide extra protection for your fingers and knuckles."
While you won't need to go full-on "Hoarders" and fill every crevice in your house with heavy creams and lotions, we recommend scooping up one of the body butters in our slideshow below to help lock in much-needed moisture come winter.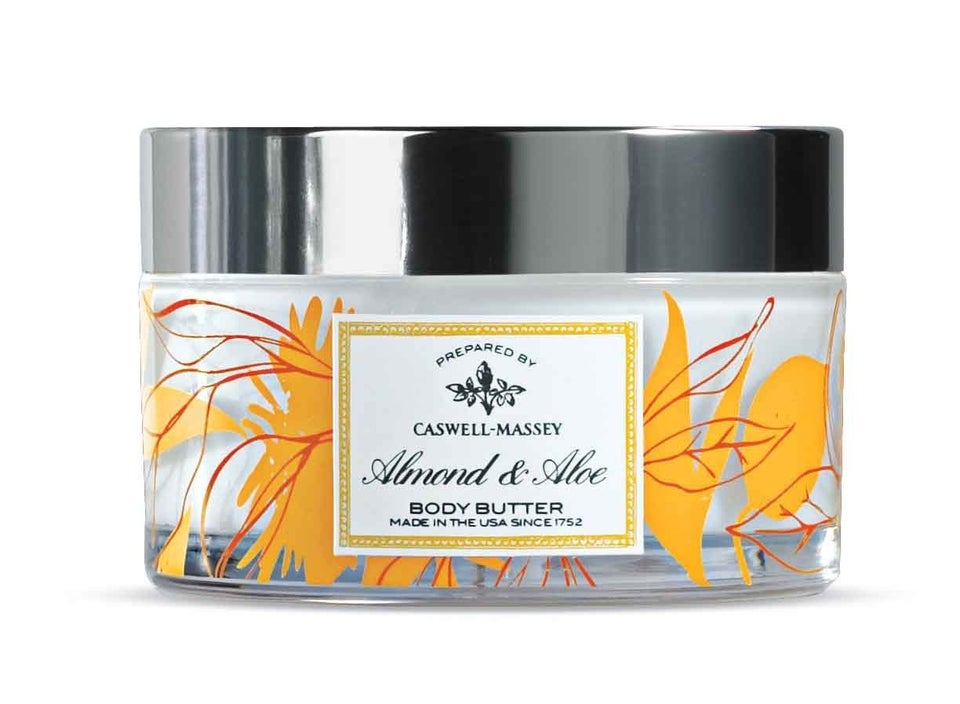 The Best Body Butters