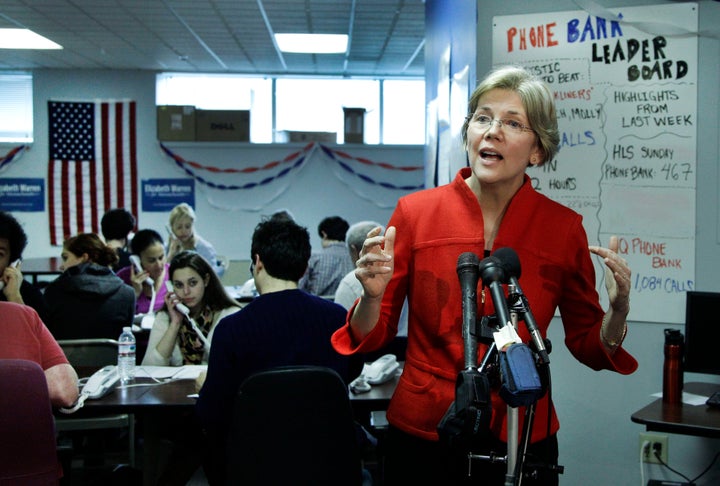 The Democratic Senatorial Campaign Committee is taking advantage of the controversy over contraception and women's health issues to feature its female office-seekers.
A new ad from the DSCC accuses male Republican candidates for Senate of perpetrating an "assault on women's health and freedom" and focusing on social rather than economic issues.
"It's time to end the culture wars and get to work for the middle class. Time to elect more women to the U.S. Senate," a female narrator says, followed by clips of 11 female Democratic challengers and incumbents up for reelection endorsing the ad.
"Send a Democratic woman to the Senate," the commercial's text reads under portraits of the women. "Send them all."
Watch the ad:
A recent spotlight on gender issues -- including an all-male hearing on birth control and a number of hotly-contested state abortion bills -- has provided a fundraising boost to Democrats and the pro-Democratic women PAC Emily's List.
The Republican Party has only five female senators, two of whom -- Sen. Olympia Snowe (R-Maine) and Sen. Kay Bailey Hutchison (R-Texas) -- are retiring. Republicans have at least three women Senate candidates who are expected to be their party's nominee or have strong leads in their respective primary races.
REAL LIFE. REAL NEWS. REAL VOICES.
Help us tell more of the stories that matter from voices that too often remain unheard.