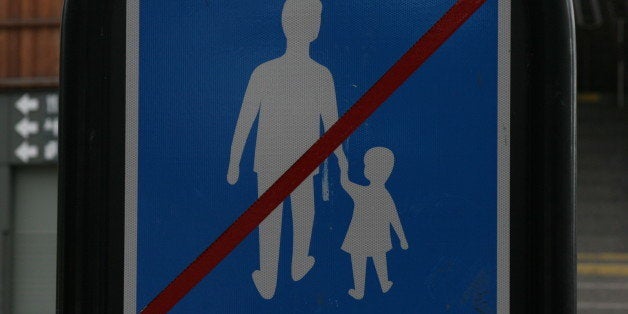 "The difference [from the last edition of the DSM] is, you're not automatically saying that as soon as someone has a marked, unusual erotic interest that they have a mental disorder," said Ray Blanchard, who cowrote the chapter on sexual disorders in the new DSM.
The change in the DSM, a kind of Bible among medical professionals, lawmakers, and drug and insurance companies, doesn't just apply to pedophilia, but to several other deviant sexual desires listed in the manual. It represents "a subtle but crucial difference that makes it possible for an individual to engage in consensual atypical sexual behavior without inappropriately being labeled with a mental disorder," explains the APA in its DSM-5 Paraphilic Disorders Fact Sheet.
The new manual specifies that in order for an atypical sexual behavior to be classified as a mental condition, a person must:
1. Feel personal distress about their interest, not merely distress resulting from society's disapproval; or

2. have a sexual desire or behavior that involves another person's psychological distress, injury, or death, or a desire for sexual behaviors involving unwilling persons or persons unable to give legal consent.
It's important to note that the actual diagnostic criteria for pedophilia have not changed since the last version of the DSM, but what was once known as pedophilia is now called "pedophilia disorder," the APA pointed out in an emailed statement to The Huffington Post.
Blanchard questioned the need to label non-criminal behavior as mental illness:
"If you take [an] individual who has a very strong erotic attraction for children, but who has never acted on it, who never would act on it, who agrees that society's prohibition of adult child sexual interactions should be in place, do you want to say this individual has a mental disorder?"
Support HuffPost
A No-B.S. Guide To Life
Related
Popular in the Community