Matching outfits in family photos is a time-honored tradition. But before you cringe, there's a trend we're seeing all over Pinterest that's a cute, fresh take on the idea. Coordinated color schemes are an adorable way to take your family portraits up a notch.
We partnered with DSW to take a closer look at the trend. Cue Ashley Lastovica, blogger at Fancy Ashley, stylish mom and experienced family photo outfit coordinator, whom we tapped to share her secrets. After scouring the web and her own albums for A-plus executions, Lastovica is sharing some awesome ideas, and showing how we can try them ourselves. Check out all the cuteness below!
This Family Did Red, White & Blue Right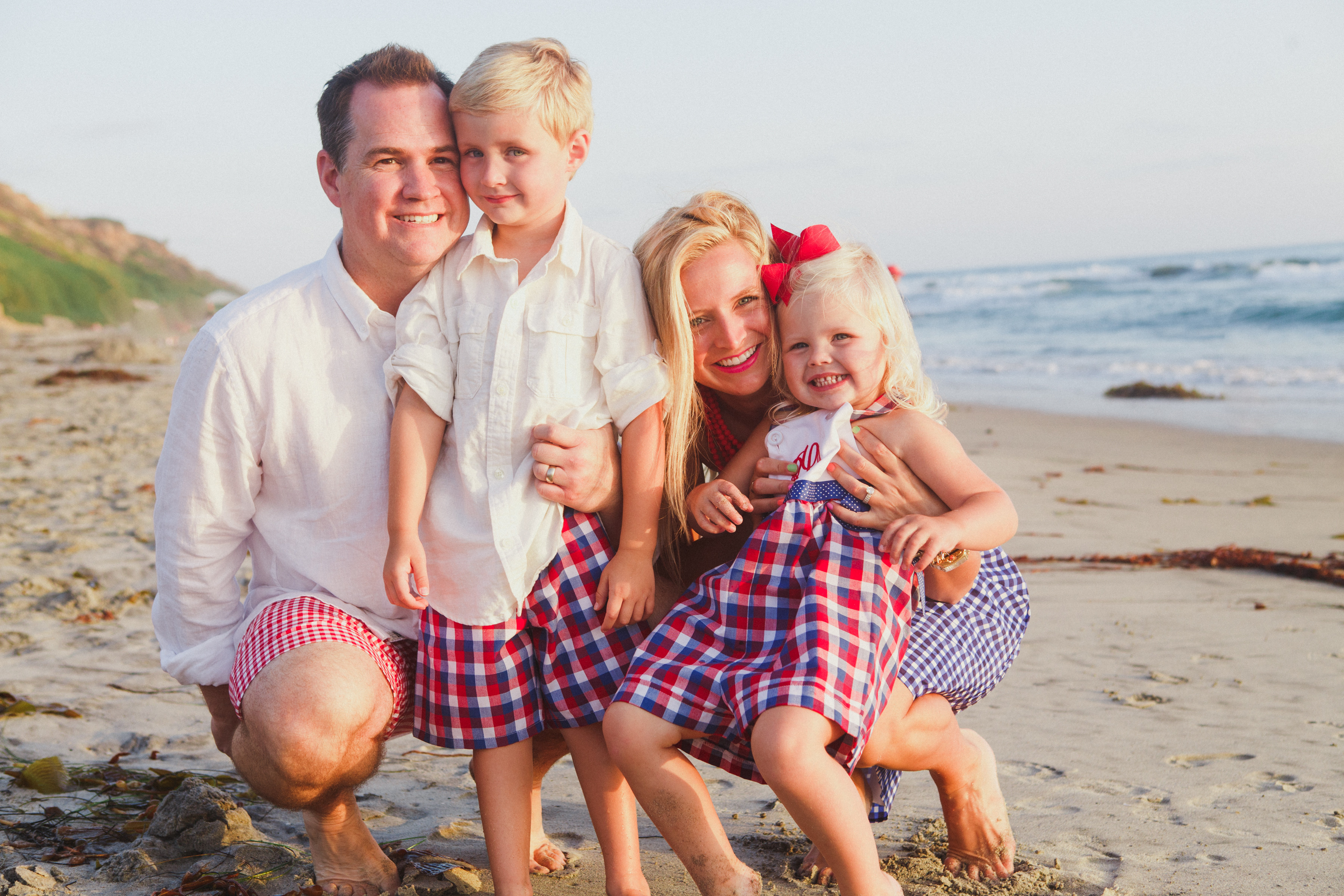 This idea comes from Lastovica's own family photo. "Don't be afraid to mix colors and prints -- pick an inspiration print and try to bring in a few colors in each family members' outfit," she said. The plaid colors in the girl's romper and boy's shorts are picked up in their parents garments. How adorable is that little hair bow?
This Family Went For A Lovely Yellow & Blue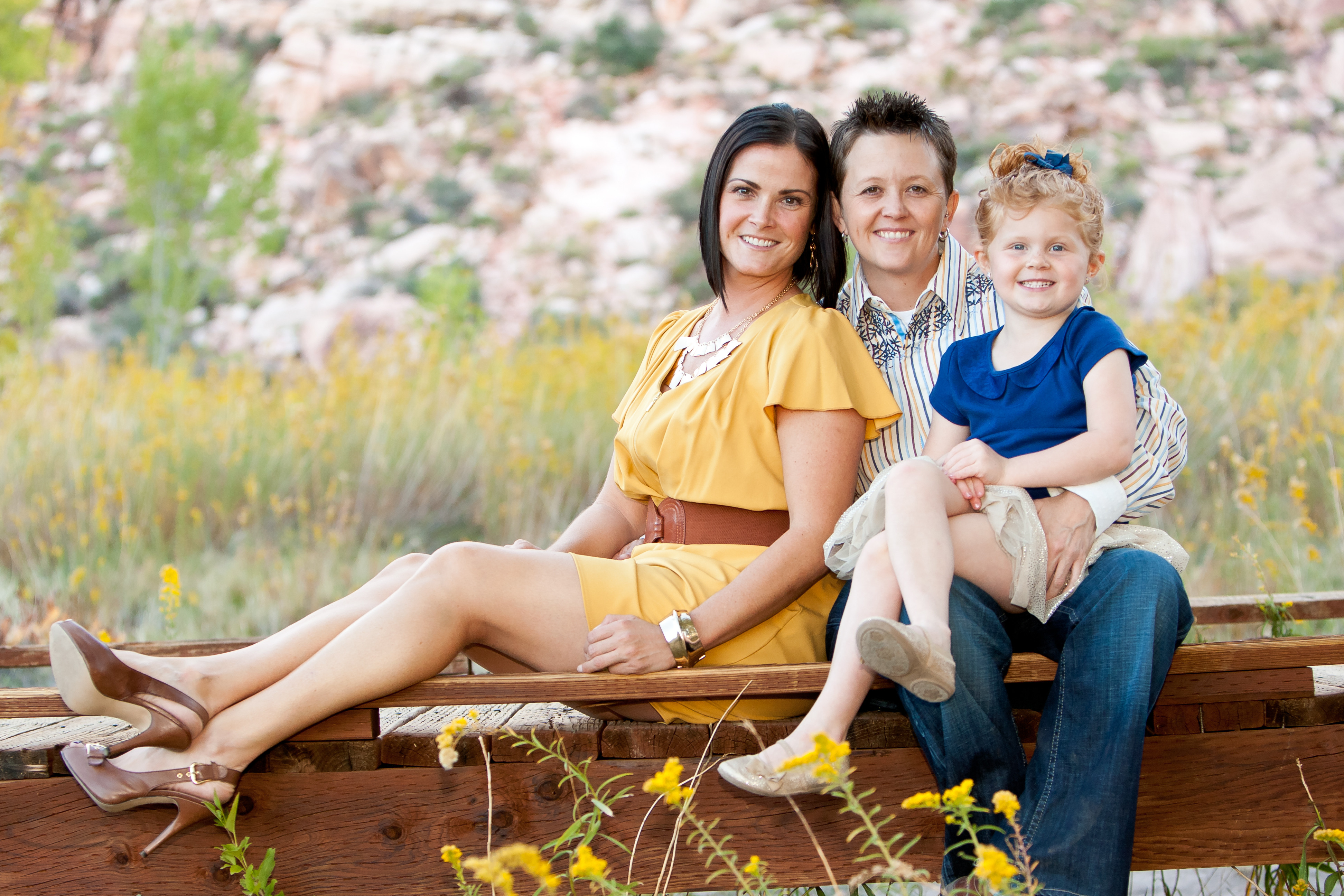 "Mustard yellow and navy are such a great color combo," Lastovica said. A pop of yellow runs through this set of outfits, tying the look together. Lastovica noted that the laid back scheme will look great with tons of different backdrops.
This Family Dressed In Shades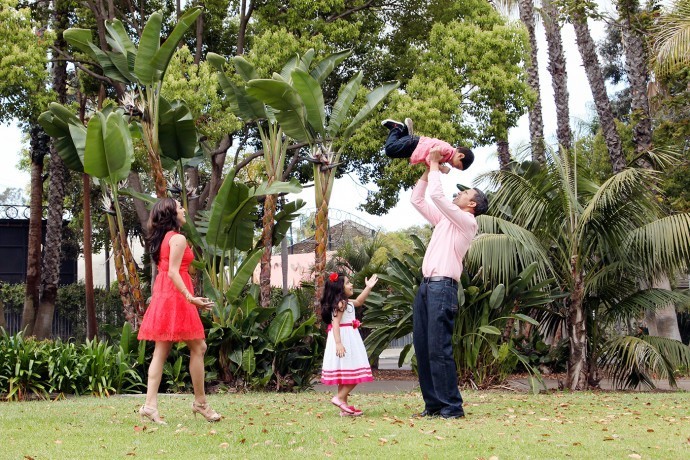 Another foolproof way to coordinate is outfitting your family in a range of shades of a specific color. Lastovica noted that you should try to keep colors of the same intensity, so that even if the shades are different, they'll feel on the same level tonally.
This Family Went Whimsical With Tulle Skirts & Rain Boots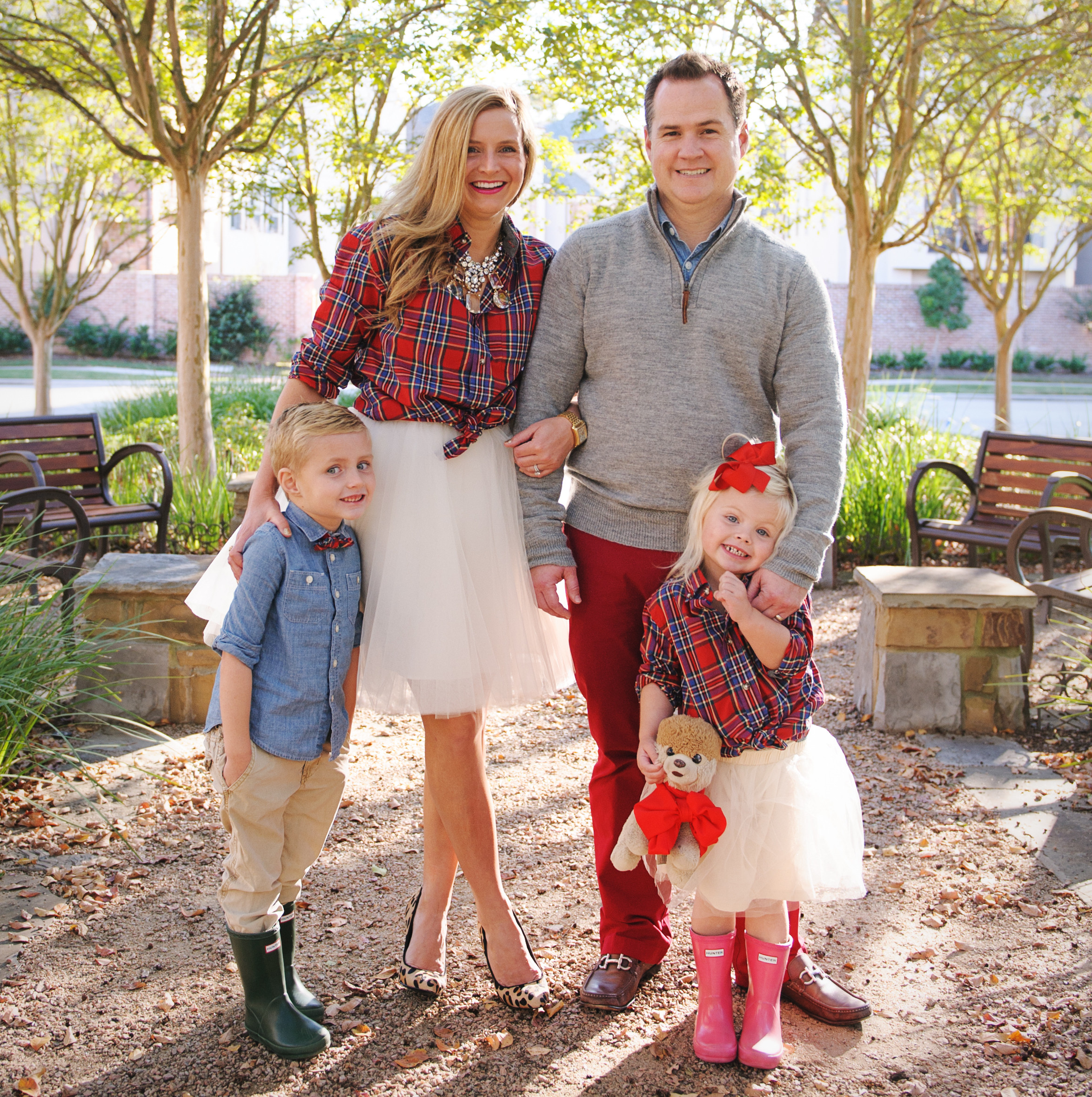 This idea, a Lastovica original, proves that you should have a little fun with your family's look. And for a spring/summer spin on the cheeky use of boots, Lastovica has swapped gingham button-ups for plaid. "My kids are rain boot obsessed," she said. "It's fun to let your kids have a little part in what they wear for family photos. I'll always look back and remember the years that both kids loved rain boots because they are in all the photos from that year!"
This Family Centered Around One Multicolored Piece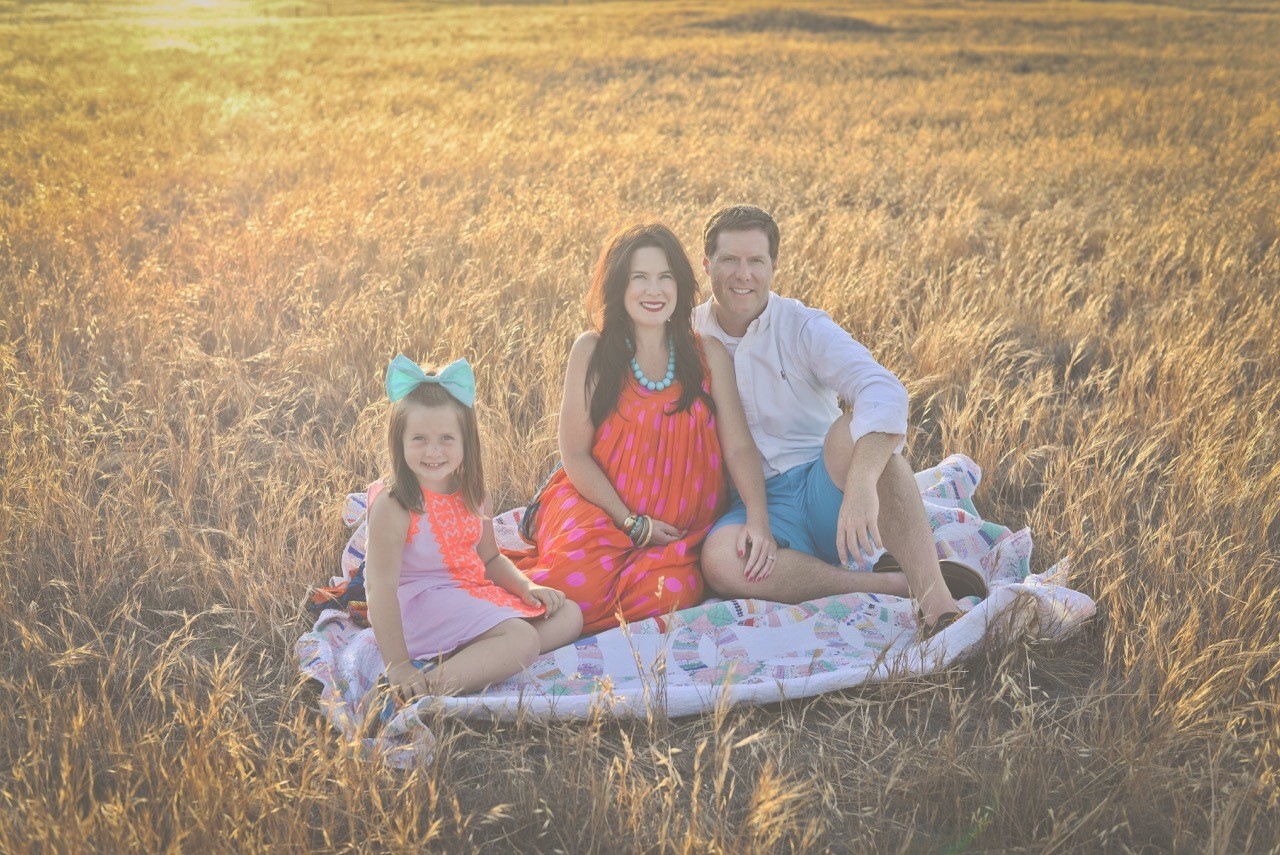 Orienting the outfits around one statement piece can make for a standout look. This color scheme is based off the mom's multicolored maxi dress. "There are SO many amazing statement dresses out there to choose from," Lastovica said. "This orange, pink and turquoise theme is such a fun one for spring and summer."
This Family Echoed Their Surroundings With White, Blue & Beige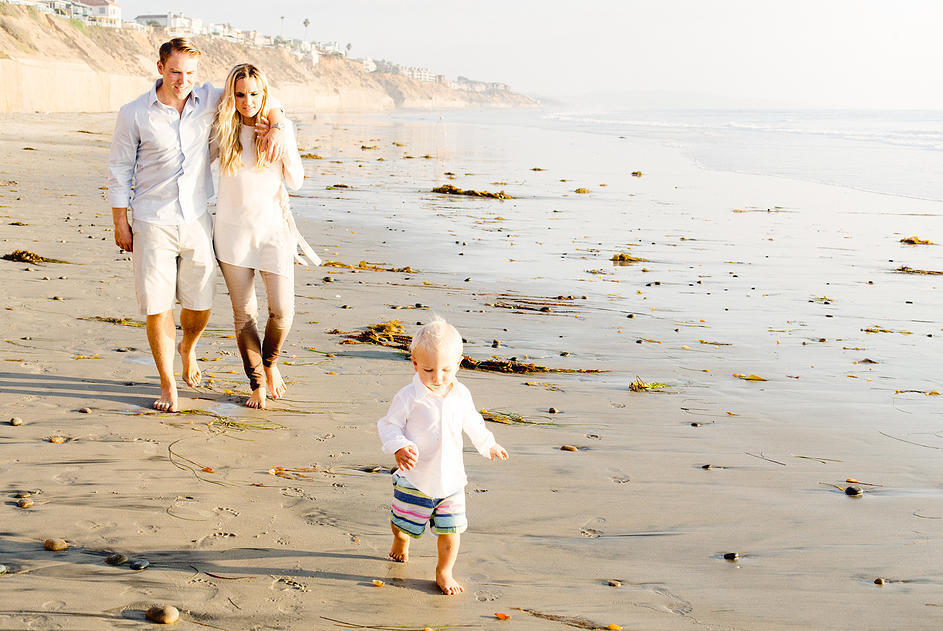 This scheme is perfect for a summer portrait, in which the color palette directly mimics the beach surrounding. "I can just imagine my little girl twirling in a dress like this on the beach," Lastovica said.


No matter what your family is up to this summer -- from vacations, to family portraits, to summer camp -- DSW has all the kicks to get them where they need to go.