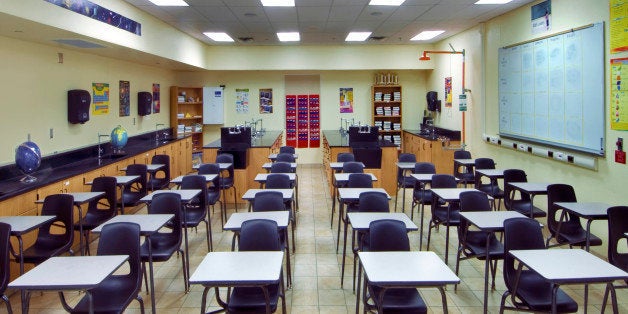 One of the most successful initiatives in higher education is dual enrollment in which high school students can take college-level courses.
The positives of this program are numerous. Students gain confidence that they can do college-level work. They also save a significant amount of money on their education because colleges give them credit for this coursework. Research shows that students taking these courses are more likely to earn honors diplomas, enroll in college and get a degree as opposed to their peers who don't.
However, this forward-thinking program is now in jeopardy because of a recent ruling by the Higher Learning Commission requiring high school teachers of dual credit courses to have a master's degree in the subject they are teaching. The Commission is an accrediting agency for colleges and universities that also approves teachers for dual-credit courses.
Many teachers have master's degrees, but in education or curriculum - fields that enable them to move into administrative positions. In lieu of a master's degree the new ruling states that teachers must have earned 18 graduate credits in their subject matter. This also poses problems for teachers because of the cost associated with going back to school, which requires an investment of time and money. They may instead simply elect not to teach dual-enrollment courses.
While dual-enrollment programs are surging in popularity, many high school teachers will no longer qualify to teach these courses. In Minnesota, for example, many teachers have secured the required credits in their subject area, but some are approaching retirement and it will be difficult to find replacements that meet the Commission's new mandate. One principal estimates that students save an average of $20,000 each and many complete college in less than four years because of dual-credit courses.
Why, at a time when we are looking for ways to help students cope with student loan debt, would we make it more difficult for high school students to receive college credit for coursework?
At Ivy Tech in Indiana, we provided dual-enrollment courses to 52,000 high school students at 200 high schools in the 2014-15 school year. The high school teachers we work with have a faculty advisor from Ivy Tech.
But unless we get these teachers up to speed so that they meet the new requirements required by the Commission by September of 2017, we are facing both a shortage of teachers and cutbacks in the courses we can offer. The Indiana Association of School Principals estimates that up to 90 percent of teachers won't qualify to teach dual-enrollment courses under the new rule.
Having a master's degree or a Ph.D. doesn't mean that someone will be a better teacher. Rather than making it more difficult for high school students to earn college credit, the Commission and state agencies should be finding a way to increase these courses.
Let's not put additional and unnecessary burdens on our teachers. And let's keep giving American high school students a leg up on college.
REAL LIFE. REAL NEWS. REAL VOICES.
Help us tell more of the stories that matter from voices that too often remain unheard.