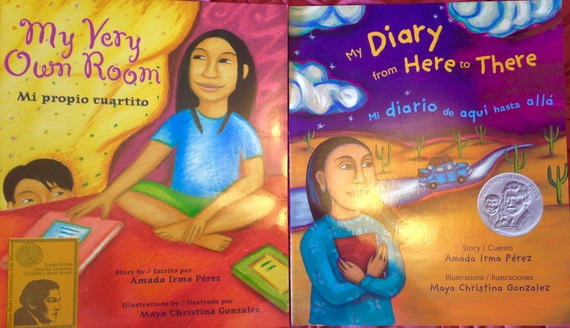 I have written about the history and tremendous value of Dual Language programs in this column. As many have documented, Dual Language education enables students to become bi-cultural and bi-literate. As they were envisioned and conceived, Dual Language programs build upon students' and families' knowledge and backgrounds as they learn a new language.

Unfortunately, more recently, we have been seeing a different phenomenon emerging in New York City. Sadly, though not surprisingly, a pattern we know all too well of enclaves being created for some families--largely white and upper income--at the expense of others is creeping into Dual Language programs. Despite requiring at least 50% of the class to be dominant in the second language (such as Spanish) and giving priority to English Language Learners (ELL's), numbers of Dual Language programs today seem to cater largely to white students whose first language is English. Some have even said proudly that Dual Language programs are becoming the new Gifted and talented programs when, in fact, their origins were for exactly the opposite purpose--to promote inclusivity, not exclusivity.

When asked about why this is the case, a common answer is that ELL's or families dominant in the second language are not applying. This is the same answer we hear in classrooms that are overwhelmingly white and upper income. Yet, the truth lies elsewhere.

At least two factors are at work. An immediate one is that outreach is often done haphazardly, at best. But, more than that, if a school privileges certain families over others and if that message is clear, no "outreach" will make the school appealing. Parents know well when they and their children are valued and respected. To do genuine outreach, a school needs to challenge itself about its policies and structures at every level. To whom is the school accessible? Whom is it serving, and whom does it want to serve?

But, more significantly, the admissions criteria have to be clear and fair. Throughout NYC, admissions policies in our public schools are inequitable, lack clarity, and privilege some families at the expense of others. This was not the intention of Dual Language programs, which had a clear ideology and fair admissions criteria. But, because of the lack of a mechanism for monitoring admissions or a structure to ensure it lives up to its mission and purpose, Dual Language programs, too, end up serving some at the expense of others.

At a time when our school system is as segregated and unequal as it is--and when parents and communities are fighting for schools that truly serve their communities--Dual Language education cannot become a domain of the privileged, but, rather, must go back to its roots of honoring and valuing the different languages, cultures, and identities that make up the children and families of our school system.
REAL LIFE. REAL NEWS. REAL VOICES.
Help us tell more of the stories that matter from voices that too often remain unheard.