A walk through Heritage Elementary School in Woodburn, Oregon, can make you feel like you're touring Europe. In one classroom, a group of third-graders learn to read in Spanish. In another, students recite multiplication tables in Russian. In other parts of the school, students are receiving instruction in English.
Heritage Elementary School isn't a fancy private school, or even a public school nestled in an affluent suburb where parents pay high property taxes to give their kids a good education. It's part of the Woodburn School District, which has an expansive dual-language program although the vast majority of students qualify for free or reduced-price lunch.
Many students enter Woodburn schools without knowing any English, but can switch seamlessly between two languages by the time they leave.
And these students are not just bilingual. Woodburn students are also more likely to graduate from high school than students from districts with similar populations and levels of poverty, according to Chuck Ransom, the district's superintendent. Most importantly, they're more likely to continue on to higher education, which leads to better job opportunities and, ultimately, a better quality of life.
Woodburn School District's dual-language model could be a solution to a nationwide problem. Students who have limited English proficiency are academically behind their peers. In 2013-2014, only 63 percent of them graduated from high school, far below the national average of 82 percent.
But in 2014, Woodburn School District had the highest on-time high school graduation rate for Latino students in the state, and the second-highest graduation rate for students who weren't native English speakers. Its overall graduation rate fell within the top 10 percent of Oregon school districts.
In the decade since the district enacted its dual-language program, the gap in graduation rates between Woodburn's English language learners -- or ELLs -- and native English speakers has closed. Experts say that if implemented properly, dual language programs not only encourage students to appreciate other cultures as well as their own, but can even help desegregate districts where minority students and their white counterparts attend separate and unequal schools.
How do these programs impact student achievement?
When Ransom first arrived in the Woodburn School District about 15 years ago, the area was experiencing a huge demographic shift. Many new families in the community were Latino and Russian, and their children didn't know English.
At the time, the district placed ELLs in English-only classrooms, where they struggled to comprehend new words and concepts. Several times a week, these students would meet separately with specialists who would teach them the new language.
District administrators hoped a new, dual-language program would help the district's ELL students remain academically on track. They were right.
Research shows that after a few years in dual-language programs, students typically start to excel in both languages.
In dual language programs, "students make slower initial progress, but around the fifth or sixth grade, there's this real shift that happens where English language learner students in English immersion programs tend to slow considerably ... whereas students in bilingual programs and dual-language programs continue to grow," said Ilana Umansky, an assistant professor of educational methodology, policy and leadership at the University of Oregon.
Native English speakers also benefit from dual-language programs, said Fred Genessee, a professor of psychology at McGill University who looks at the way young learners acquire additional languages. These programs help native speakers acquire "high levels of functional proficiency in the second language, but at no cost to their native language development or academic achievement," he said. "In fact, there's evidence that in some cases it gives them an advantage in their native language in comparison to students who are in English-only programs."
Dual-language programs are good for diversity.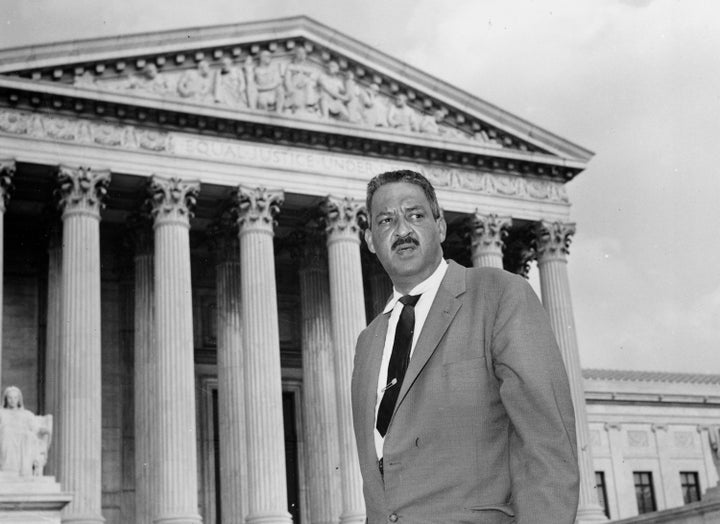 In Woodburn, Ransom says the district's dual-language program helps foster students' intercultural appreciation. This marks a change from the days when white families left the area in droves because of the demographic changes.
To be sure, there are fewer white families in the district, but the ones that remain appreciate the dual-language model because of bilingualism's obvious benefits, according to Ransom. The Latino and Russian families, on the other hand, "also see that piece, but like that we're honoring their culture."
""The groundwork is there to look at it as a significant tool for desegregation.""
"By becoming a dual-language district, we've made a statement about how much we value diversity and different viewpoints," said Ransom. "We've been a big player in helping to bring prosperity and solidarity."
Students inherit these values, too. Research shows that dual-language programs "really encourage cross-language, cross-ethnic friendships and relationships," said Claude Goldenberg, a professor at the Stanford Graduate School of Education.
"In some studies, they've compared kids in these dual-language programs to kids in classes with different cultural backgrounds but they're not necessarily in a program encouraging the other to learn each others' languages," Goldenberg said. "It's not just proximity. There's something more than just putting bodies together,"
Patricia Gándara, co-director of the Civil Rights Project at UCLA, hopes dual-language programs can help desegregate classrooms in districts where minorities are relegated to inferior schools. This could be especially useful for Latino students, who often attend segregated schools and constitute a large proportion of English language learners.
Gándara reasons that dual-language programs are uniquely beneficial to ELL students because it puts them on an even playing field with their native English-speaking peers. Each group of students has language skills to offer the other.
"The groundwork is there to look at it as a significant tool for desegregation because children learn to appreciate each other," Gándara said. "Obviously it's not going to solve everything, but it is one strategy that we're seeing can be really effective. It's a win-win."
Still, there are concerns. Nelson Flores, an assistant professor in the Educational Linguistics Division at University of Pennsylvania, is an advocate for dual-language programs, noting that "they're really the only programs when implemented effectively to close the achievement gap" for ELL students. However, he worries that these programs are only going to become prevalent in affluent areas, at the expense of disadvantaged schools.
"There seems to be a trend that's beginning to emerge where dual-language programs are starting to pop up in areas where parents are well-connected and middle-class," said Flores. "My concern is not about the program per se, but that they are widely available to all students."
Why aren't these programs implemented everywhere?
Although exact numbers are not available, dual-language programs are increasing around the country, according to Barbara Kennedy, a professional development specialist at the Center for Applied Linguistics. But there are barriers to their growth.
In Woodburn and other districts with dual-language programs, it's a continuous challenge to find teachers who are qualified to teach subjects like science and math in foreign languages -- especially in higher-level classes. Ransom is hoping to partner with universities to create a pathway for current students to become teachers.
"Right now in the United States, we're not known for our ability to produce bilingual people," said Ransom. "Every year we're short. Our program is not what we would like it to be."
Rebecca Klein covers the challenges faced in school discipline, school segregation, and the achievement gap in K-12 education. In particular, she is drilling down into the programs and innovations that are trying to solve these problems. Tips? Email Rebecca.Klein@huffingtonpost.com.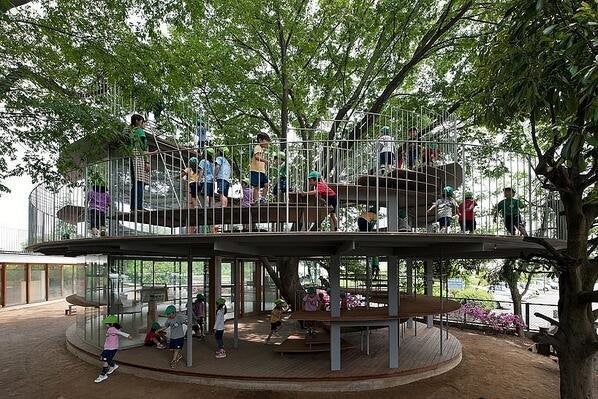 Coolest Schools Around The World
Popular in the Community