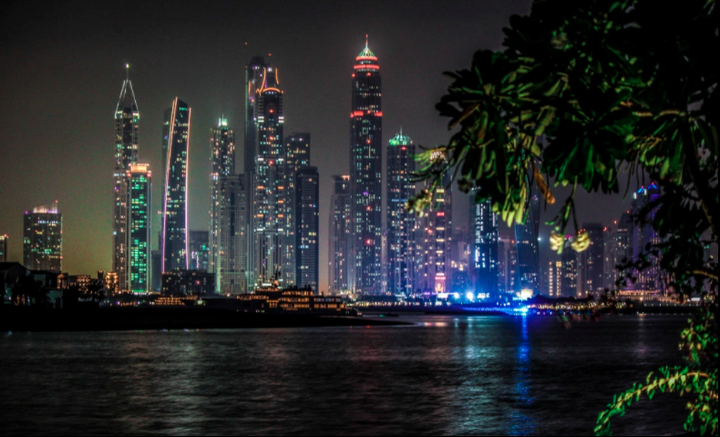 Glitz, glamour, and fashion—the top three things that come to mind when we think of Dubai. Not only is this popular city home to the Burj Khalifa, the world's tallest building, and Dubai Mall, the globe's biggest shopping mall, it's also home to hundreds of nationalities, with an expatriate population exceeding 92 percent. Immersing yourself in diversity is a large part of what makes Dubai phenomenal; however, this aspect makes it challenging to comprehend the native, local Emirati cultural norms and pragmatics. With these three tips on workplace cultural norms in the Gulf City, you'll interact with Emirati business professionals with ease.
1. Bond First, Work After: the Importance of Social Relations
"Asalam alaikum, my friend!" –A common way of greeting newcomers
In the Middle East, social relationships matter just as much as work in the business world. In the West, the "work-work-work" mentality prevails. Work is accomplished first, leaving the relationship building for after work. In Dubai, however, being overtly friendly and taking time to communicate personally with colleagues, helps strengthen ties, and allows for more future opportunities and projects. From the smallest gesture of accepting tea when offered, to a complex discussion of family backgrounds, it's important to fully engage with your coworkers. Hospitality and comfort are huge parts of the organizational culture, and Emiratis strive to foster these strong social relationships during work hours. An understanding of the welcoming nature of the business culture is important for future coworker dynamics. So, be open, be friendly, and build bonds with your colleagues!
2. Knowing Your Job: The Unspoken HierarchyTitles matter. In the workplace, it is crucial to understand the hierarchy, your job position, and where it fits in relation to others. There is a defined hierarchical system. Overstepping your bounds is a sign of major disrespect to individuals of higher status, so discover what the organization chart is by befriending a seasoned colleague. It is most appropriate to offer your opinions to coworkers with a similar job title, rather than to higher-ranking business associates in all meetings, especially in a conference room discussion. Challenging a local business partner's opinions may imply distrust of the individual's motives; be cognizant of how status plays into conference-room discussions.
3. Cultural Norms Regarding GenderWestern business etiquette and United States cultural norms are not highly esteemed in the Gulf. For a man in Dubai's business sphere, wearing dress pants, a tie, and button up is most appropriate. As a woman, the formal attire in the business place is more conservative, so fully covered arms, decollete, and legs are expected. Culturally, the boundaries for male-female relationships are more rigid than those that exist in the U.S. and the West. Some in Dubai consider physical contact with the opposite sex, however well intended, to be inappropriate. So ladies, don't be alarmed when a man doesn't extend his hand for a handshake—he may be waiting for you to extend your hand first.
It is wise to be aware of and adapt to the culture to facilitate long lasting relationships with your Emirati counterparts. Remember to do individual and company specific research, and these three cross-cultural tips for global business success. If you liked this post, you may like 3 Cross-Cultural Tips for Business Success in Hong Kong and 6 Tips to being more Cross-Culturally Savvy in 2017 also available on our Access to Culture Blog.
Sharon Schweitzer, J.D., is a cross-cultural trainer, modern manners expert, and the founder of Protocol & Etiquette Worldwide. In addition to her accreditation in intercultural management from the HOFSTEDE centre, she serves as a Chinese Ceremonial Dining Etiquette Specialist in the documentary series Confucius was a Foodie, on Nat Geo People. She is the resident etiquette expert on two popular lifestyle shows: ABC Tampa Bay's Morning Blend and CBS Austin's We Are Austin. She is regularly quoted by BBC Capital, Investor's Business Daily, Fortune, and the National Business Journals. Her best-selling book Access to Asia: Your Multicultural Business Guide, now in its second printing, was named to Kirkus Reviews' Best Books of 2015. Sharon is the winner of the British Airways International Trade, Investment & Expansion Award at the 2016 Greater Austin Business Awards.
Support HuffPost
The Stakes Have Never Been Higher
Related
Popular in the Community