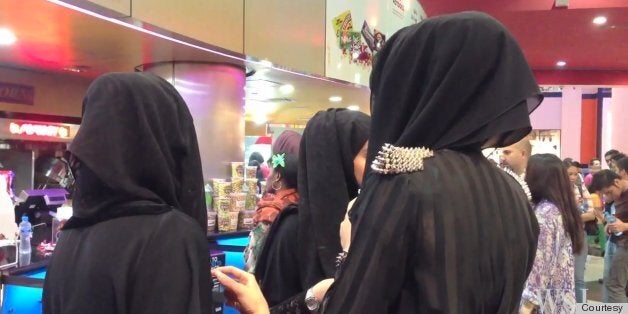 Think women who wear headscarves don't worry about their hair underneath? Think again. This week, Leila Hatoum reported from Dubai's fashion malls for WSJ on the style trend that's taking womens' hair to new heights.
Dubbed "The Camel Hump," Hatoum says women are using "clips, bits of sponge, hairspray, and other material" -- Bump-Its, perhaps? -- to heighten their scarves, hinting at the long hair that lies beneath. One young girl interviewed discusses rumors that "there are even girls who actually put milk cartons inside the head[scarf] so they can make it look big."
Most Dubai women wear long black veils every day, so the "Camel Hump" trend rose in profile "to prevent the veil from falling off the head." Now, hair height has become another way for women to express individuality and to attract male attention, as they do with designer shoes and purses.
Hatoum spoke to a young man critical of the trend: "A girl shouldn't be placing a lamppost on her head to show us that her hair is long," he said. (Tell that to Marge Simpson, buddy.) The young man continued, "Basically, a girl can let her hair down and still look pretty without the 'party' and 'dancing' above her head." Well, that's nice. Perhaps men don't care too much about styling after all.
Learn more about the "Camel Hump" in the video below. What other tools could we use to heighten our hair game?
These ladies could have used some hair help: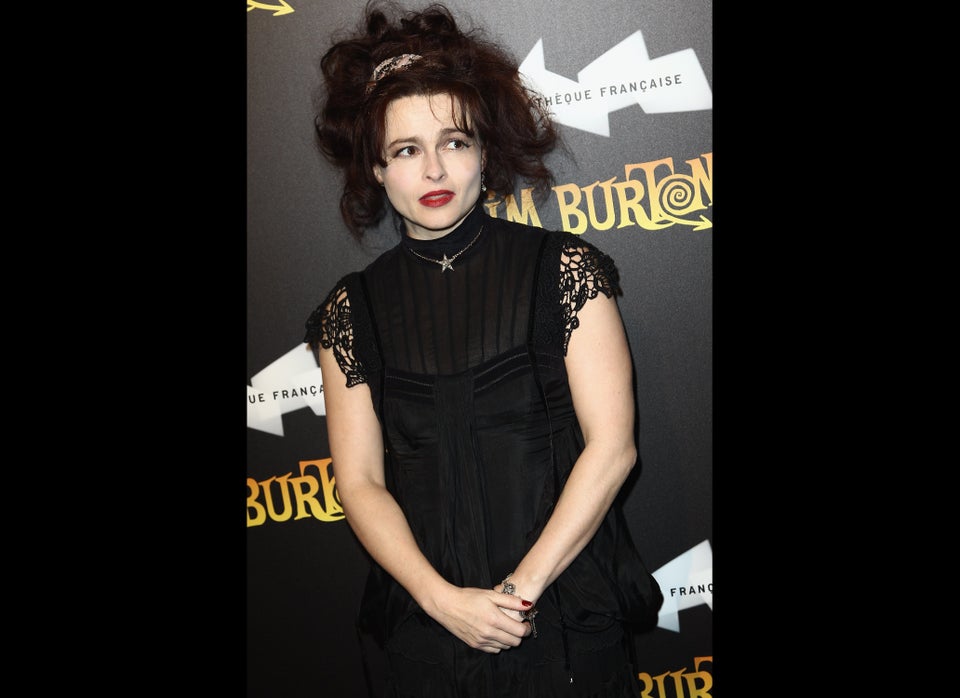 Worst Celebrity Hair Ever