The rendered photos looked too good to be true. The plans included a completely submerged master bedroom and bathroom with glass walls, a jacuzzi with a glass floor, and an artificial reef habitat wrapped around the base.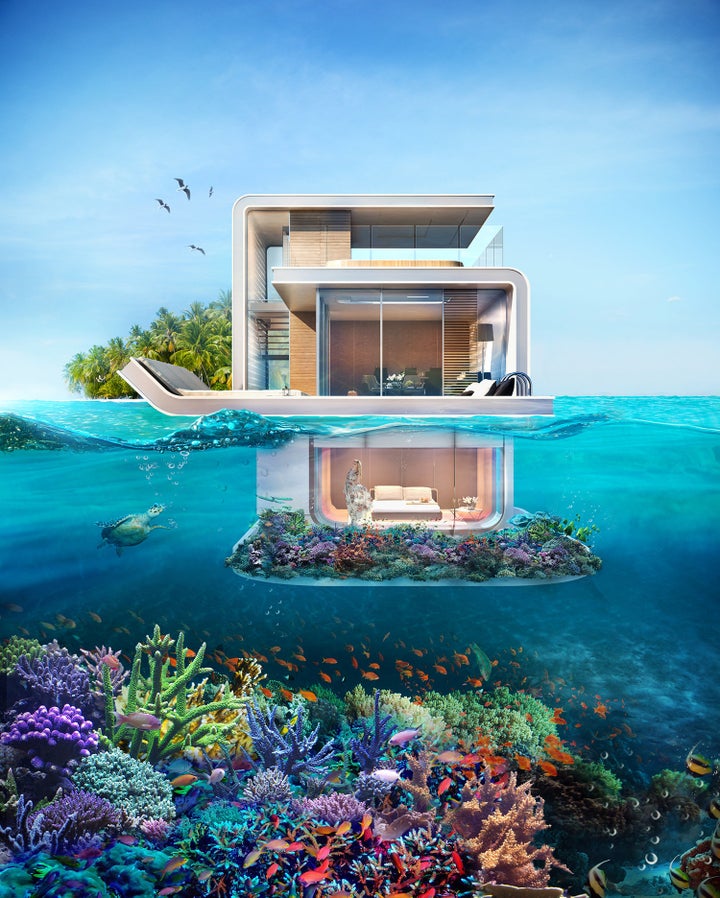 Now, the developers have brought the renderings to life. The very first "Floating Seahorse" is complete and floating in the midst of "The World," a huge artificial island project off the coast of Dubai. After seeing the photos of the real thing, we've gotta say -- we are now believers.
The original renderings set the bar a bit too high with depictions of vivid coral reefs, inquisitive turtles and technicolor fish schools, but the real thing looks pretty dreamy nonetheless.
According to a spokesperson, the structure is fully furnished and developer Kleindienst Group is now working on constructing the coral garden. Eventually, the project will consist of 42 Floating Seahorse structures, which Kleindienst Group says are essentially boats minus the propulsion. The structures won't have the ability to move and will be docked among the artificial islands of "The Heart of Europe," which is part of "The World."
All 42 villas are set to be complete by the end of 2016 and, according to Kleindienst Group, they have already sold out to investors. This set of Floating Seahorses, however, is only the first in a series of phases. A total of 131 homes will eventually be constructed.
According to a press release, the name of the project is connected to protecting sea life in the Persian Gulf: "We will create an artificial coral reef beneath the luxury retreats which will be a protected area in which seahorses can safely live and breed," the company said. Since the coral garden is still being constructed, only time will tell if it will become a viable habitat.
In the meantime, we'll be dreaming of sunbathing right here:
Related
Before You Go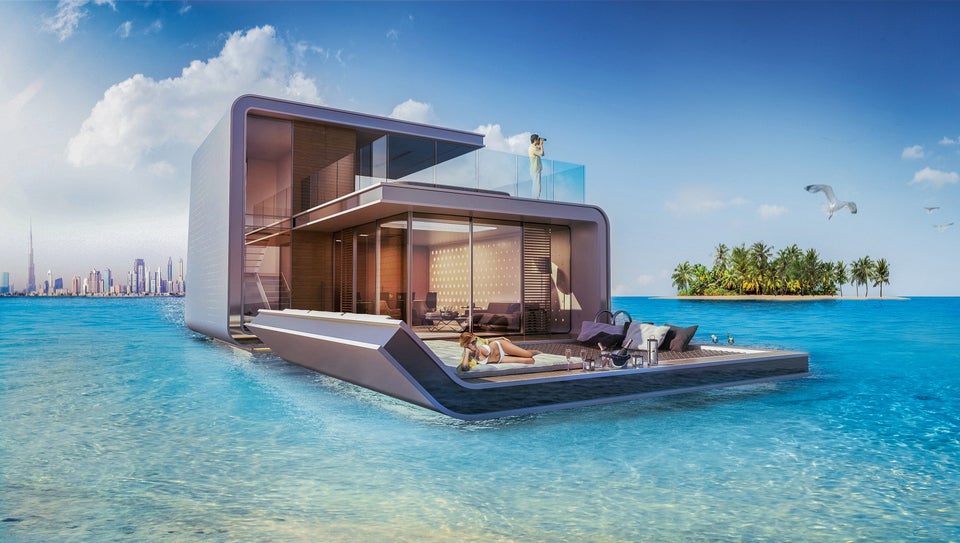 The Floating Seahorse