That's right, robot police officers are now patrolling the streets of Dubai. Well, actually, that's not entirely accurate. The wheeled officers are employed mostly at shopping centers and tourist destinations. They're designed to keep the peace and record petty crimes.
Resting somewhere firmly in the center of the uncanny valley (meaning they look weirdly human and weirdly not human at the same time), the robots have eyes but no mouth or nose. They stand 5"4' tall and weigh a massive 220 pounds. They have a touchscreen in their chest used to report petty crimes.
These robots could change the way policing is done and cut down on crime. Welcome to the future, folks.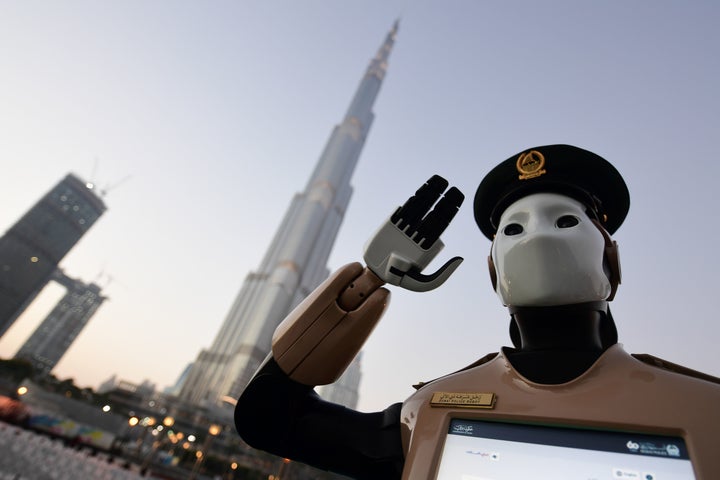 Related
Popular in the Community