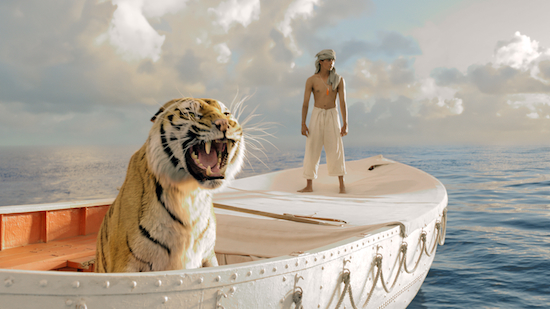 There are three definite yearly milestones when it comes to film festivals in the Gulf. While they all collectively fulfill my innermost desire that cinema help unite our worlds and make us embrace our differences, each organization does it in its own way. The Abu Dhabi Film Festival is where foreign language Oscar contenders seem to find their wings, encouraged by the welcoming arms of the Abu Dhabi audiences and organizers, who truly make cinema magic. Then there's the Doha Tribeca Film Festival, which is finally focusing on its true roots and during their fourth edition allowed yet undiscovered talents of Arab cinema a well deserved platform.
But of the three, the Dubai International Film Festival is the one which most resembles Cannes -- just to make an uncomplicated comparison -- with its stellar line-up, the unrivaled industry attendance and the deals created during its marketplace. With DIFF there is as much going on away from the star-filled galas, the glamorous parties and the sold-out screenings, if not actually more. In fact, a lot of the deals of what we'll all be watching in world cinema in the years to come are forged during DIFF.
That said, the Dubai International Film Festival, under the artistic direction of Masoud Amralla Al Ali, is far from being a boring industry meet and greet, a wheel and deal kind of event. After all, it does take place in Dubai, one of the most beloved travel destinations in the world by stars and dignitaries alike. Held under the patronage of His Highness Sheikh Mohammed Bin Rashid Al Maktoum, UAE vice president and prime minister and ruler of Dubai and running from December 9th through the 16th, DIFF lives up to its celebrity status this year, in a grand way. Expected on the red carpets are Cate Blanchett, Cuba Gooding Jr., Kirsten Davis, Freida Pinto and favorite Egyptian superstar Khaled El Nabawy among many, many others.
One event to see and be seen will be the Oxfam gala "One Night to Change Lives" at the Armani Hotel, a charity event co-presented by Dubai Cares, which will feature appearances by Colin Firth and his wife Livia, actress Rooney Mara, actor Amr Waked as well as a long list of celebrities from near and far.
The gala screenings are also plentiful, kicking off with the festival's opening night film, the GCC premiere of Ang Lee's 3D adaptation of beloved novel Life of Pi. Another "Cinema of the World" gala presentation is Hitchcock, featuring the love story of Alfred Hitchcock and his wife and partner Alma Reville, played by Anthony Hopkins and Helen Mirren. The film is directed by Sasha Gervasi, who also wrote and directed The Terminal and Henry's Crime. Rounding out the "Cinema of the World" galas are Cirque du Soleil: Worlds Away, Amour and The Sapphires.
Part of the children's program, an early afternoon gala presentation of Journey to the Christmas Star will screen, and Back to 1942 will be screened as the "Cinema of AsiaAfrica" gala, while two films, the Saudi Wadjda and Bekas, about two kids from Iraqi Kurdistan searching for Superman, will be the "Muhr Arab Feature" galas. There is also a screening of Fadi G. Haddad's When Monaliza Smiled, a romantic comedy about a Jordanian woman and an Egyptian man, set in modern day Amman.
During this year's festival, Lifetime Achievement Awards will be presented to veteran Egyptian actor Mahmoud Abdul Aziz and prolific British director Michael Apted.
One of the underlying themes of this year's DIFF is the impact cinema can have in bridging cultures, and a favorite quote, headlining one of the festival's informative press releases for their "Arabian Nights" line-up reads "The World in the eyes of Arabs... and how Arabs are seen by the rest of the world." It is painfully clear that whatever politicians are doing during these challenging times is not encouraging a dialogue among us, people of different backgrounds, so perhaps it's time we turn to films to illuminate us on how truly alike we all are, when it comes to human emotions like love, fear, pain and anger.
With some great ball gowns packed already -- one thing DIFF does not do is casual! -- a thirst for discovering new favorites and watching once again a few films near and dear to my heart, I look forward to the 9th Dubai International Film Festival.
For a complete line-up and to find out more about DIFF check out their informative website. For a list of personal favorites, check out the slideshow below.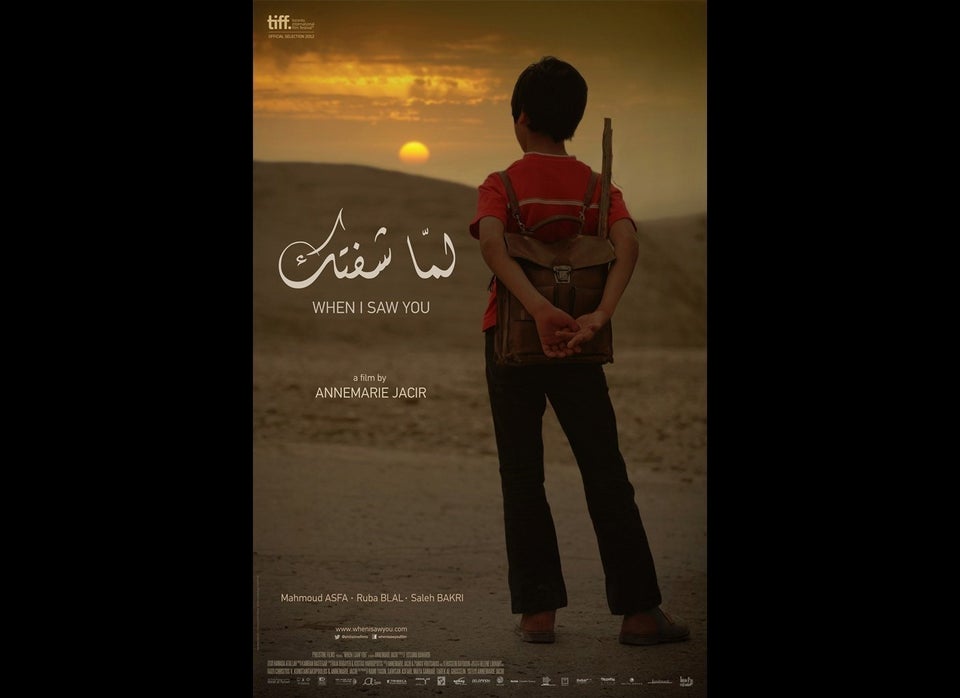 Dubai International Film Festival Favorites
All images courtesy of the Dubai International Film Festival, used with permission.
Popular in the Community