From my lofty vantage point on level 124 of the world's tallest building, the panoramic view of the city, surrounding desert and Persian Gulf is breathtaking.
Far below, the skyscrapers that dominate the glitziest and most Westernized of the seven United Arab Emirates shimmer in the scorching midday heat like Lego pieces melting in a giant sandbox.
I'm not the only one enjoying a bird's eye view of Dubai's architectural audacity. Across town, the giant image of its absolute ruler, Sheikh Mohammed, smiles down upon his realm from a billboard atop one of those skyscrapers like a benevolent Big Brother.
Since oil was discovered here in 1966, launching their emirate's astounding transformation from Bedouin backwater to ultra-modern metropolis, Sheikh Mohammed's family - despite ongoing accusations of gross migrant labour exploitation, suppression of human rights and even ecocide - has religiously stuck to the plan; if you build it bigger, taller, grander and richer, they will come.
I come to Dubai aboard Emirates Airlines' recently launched non-stop flight from Seattle on a 36-hour stopover to sample what an unending pipeline of petro dollars and a determination to be the biggest and brashest has created in an otherwise austere part of the planet.
In the global race for vertical bragging rights that can seem like perpetual civic penis envy, the 828 metre high Burj Khalifa (nearly 300 meters taller than the CN Tower) is currently top banana. My destination is the second highest outdoor observation deck in the world at level 124, which I reach via an ear-popping 10 metres per second elevator rocket ride.
Unlike Tom Cruise, whose character Ethan Hunt scaled the Burj Khalifa's exterior in the recent blockbuster, Mission: Impossible - Ghost Protocol, I'm content to simply take in the view from 452 metres up the most grandiose testament to this emirate's determination to diversify from an oil based to a service and tourism based economy.
My next stop is Dubai's other most famous high-flying architectural marvel, the Burj Al Arab, often voted the world's most luxurious hotel. Sheikh Mohammed reputedly wanted its billowing traditional Arab dhow sail structure rising 321 metres above the sea to be the symbol of the city, like Sydney's Opera House and the Eiffel Tower in Paris. Frequently described as the world's only seven-Star hotel (although officially rated five star deluxe), Burj al Arab occupies its own artificial island.
Only hotel guests are allowed inside the Burj Al Arab's opulent interior, encased in a giant translucent fiberglass wall designed to protect the largest atrium in the world against scorching desert heat by day and serve as a spectacular light show projection screen by night. So I stand gawking from the entrance gate as a hotel Rolls Royce enters, one of a fleet at the disposal of jetsetters staying in lavish two story suites that reach 8,400 sq. ft and can cost a sheikh's ransom of up to $30,000 per night.
Luckily, I am allowed to enter another of Dubai's engineering marvels - Palm Juramiah, the world's largest artificial island, jutting out into the Persian Gulf in the shape of a palm tree.
Dubai authorities call Palm Juramiah's mix of gargantuan theme resorts (including Atlantis, a duplicate of its namesake in Nassau, Bahamas), luxury villas, apartment buildings, manicured beaches, marinas and restaurants "the eighth wonder of the world". It's a wonder, then, how the entire island could be sinking at a rate of 5 millimetres per year, according to recent geological studies. That would make Palm Juramiah one of the world's most audacious examples of diminishing real estate returns.
Dubai isn't all mega projects and monster towers, as I discover the next morning while strolling the backstreets of the city's old quarters alongside the Creek, the commercial lifeblood of what was once an important regional trading hub long before oil wealth arrived.
Packed with narrow winding alleys, traditional buildings, boutique hotels, art galleries, and wind towers used prior to air conditioning to create natural ventilation in buildings, the historic districts of Bastakiya, Bur Dubai and Deira form the last remaining pockets of Old Dubai.
Negotiating their labyrinthine alleys. Bantering with Indian, Syrian and Lebonese merchants in the glittering Gold and aromatic Spice Souqs. Hopping an Abra (a traditional wooden water taxi) across Dubai Creek. Exploring the multimedia reconstructions of the Emirate's story at the Dubai Museum, situated underneath the restored Al Fahidi Fort. All combine to give me a sense of a very different life in this once modest pearling village.
Steeped in Dubai's history, I shift into high gear that afternoon at the Dubai Autodrome. A combination of high-speed straights and technical corners makes this F.I. A. sanctioned motorsports circuit one of the most challenging in the world - ideal for channeling my inner Jacques Villeneuve.
After a briefing by race school instructor Allen Nimmo, I'm strapped into a 180hp Formula One style racecar and am soon screaming around the track with three other rookie drivers behind the pace car. Attempting to handle a vehicle that can go from 0-100 kph in 4 seconds and reach speeds of 230 kmh is equal parts exhilaration and terror. But according to Nimmo, absolutely safe:
"These cars are very robust and the track runoff areas are large. You need to be doing something incredibly stupid to actually crash out here, "he explains after my race is over and I'm back in the pits, soaked in perspiration.
Granted, this isn't exactly Death Race 2012, but I'm still buzzing from the adrenalin rush of my 20 minute long foray into life in the fast lane.
On my final morning in Dubai, I swap speed for serenity and head for the vast, timeless Arabian Desert from which this city of superlatives sprang. My destination is Al Maha Resort and Spa; a luxurious and romantic hideaway nestled within the 225 square kilometre Dubai Desert Conservation Reserve, Dubai's first national park.
Named after the Arabic word for the endangered Arabian Oryx that has been successfully bred within the Reserve, Al Maha is the antithesis of its neighbouring city on steroids. There are 42 secluded tented suites built in the style of an ancient Bedouin settlement, each one furnished with original and rare collections of regional artwork and antiques.
"Every day is like brand new scenery for us here," says Al Maha's senior field guide, Riann Tolmay, as chat on the restaurant terrace overlooking an endless expanse of rippling peach coloured sand. "You can go out now, drive in the dunes, then come back in an hour and the landscape will have changed, especially in the area we call the shifting dunes," he adds.
I see what Tolmay means on a "dune bashing" 4x4 excursion around Al Maha in search of desert wildlife. Although he tells me that the Reserve is home to 17 different species of mammals, including the Arabian Oryx, three types of gazelle, the Ethiopian hedgehog and the desert hare, it's still hard to believe that anything could survive in this parched patch of earth that occasionally feeds giant sandstorms called Shamals - northwesterly gales that blow over Iraq and the Persian Gulf states.
Then we reach the top of a massive dune, where a herd of Oryx stand like statues, their pure white coats and majestic horns dramatically set against the burning azure Arabian sky.
Late that afternoon I'll bash more dunes on a sunset desert safari that also includes a fascinating demonstration of the ancient Bedouin sport of falconry, a traditional barbecue dinner and shisha (the famous Arabic water pipe) at a traditional campsite, and a belly dancer performing around its campfire.
And on the evening drive back to town the celestial constellations will gradually give way to the neon glow of Dubai's dazzling skyline, dwarfed by the Burj Kalifa rising like an Arabian light sabre toward the stars.
It's no wonder Sheikh Mohammed can't stop smiling. Despite its recent economic setbacks, the family business still burns bright in the desert night.
Go downhill
Escape from the oppressive heat at Ski Dubai, an indoor ski resort enclosed within the massive Mall of the Emirates that features an 60-meter high artificial mountain with 5 slopes of varying steepness and difficulty, including the world's first indoor black run.
Shop till you drop
Splurge on luxury goods in colossal cathedrals of consumerism like Dubai Mall, which boasts nearly 1200 retail outlets, a 50 metre long aquarium that is home to over 33,000 marine creatures, and an Olympic sized ice rink.
Theme it up
Kick start your inner adolescent with a visit to one of Dubai's myriad theme parks with adult Disneyland names like Aquaventure, Dolphinarium, Magic Planet and Wild Wadi, the most popular water park in the Middle East.
Hit the track
Head to the Dubai Camel Racecourse for a thrilling evening of dromedary drag racing as the ships of the desert compete in the traditional sport of the United Arab Emirates. With the use of underage camel jockeys now banned, watch for their robotic replacements to steer their grumpy steeds to victory under the remote radio control of the camels' owners speeding frantically alongside in their 4x4s.
Getting there: Emirates Airlines flies three times a week non-stop from Toronto and now daily non-stop from Seattle to its Dubai hub for connecting flights to Asia, Africa and other destinations.
Getting around: Emirates offers a 36-hour Dubai stopover package that includes a meet and greet service upon arrival, welcome package, airport transfers, 24-hour check-in at over 60 hotels, city and desert tours, and more. Emirates owned Arabian Adventures (www.arabian-adventures.com) one of Dubai's largest tour companies, offers a huge variety of activities, including sightseeing and historical city tours, desert safaris, dinner cruises, sailing and diving excursions, and more.
Where to stay: Befitting its reputation as a luxury destination, Dubai's accommodation choices veer firmly toward five star. This writer stayed at the new Ritz Carlton, Dubai International Financial Center, an understated and elegant option in the heart of the city, and at the ultramodern Jumeirah Emirates Towers, one of the world's tallest hotels, set alongside swank Sheikh Zayed Road.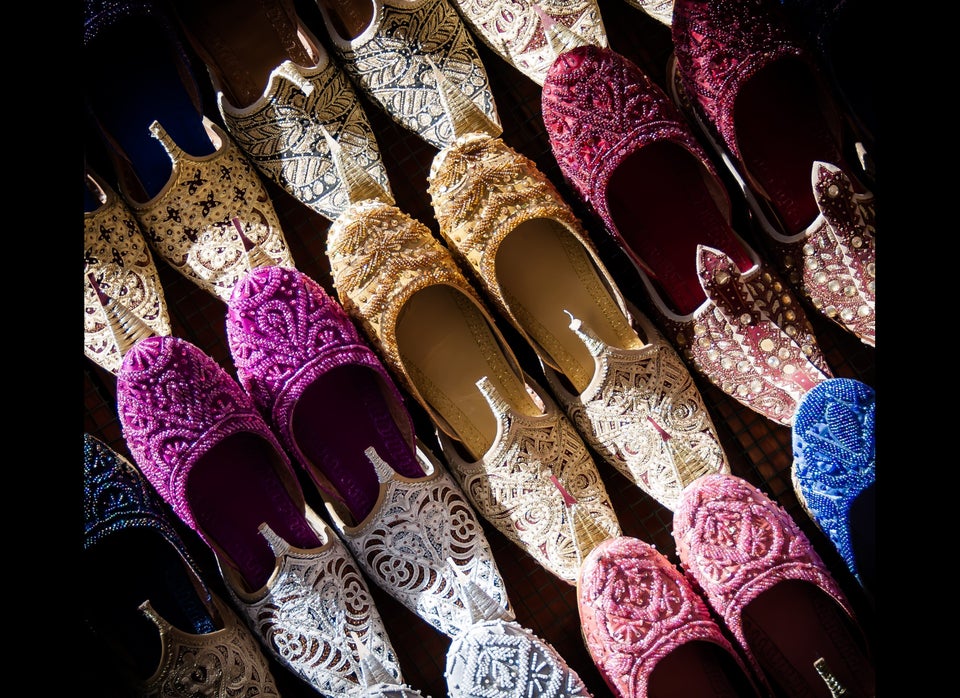 Dubai: Everything All The Time