 The news outlet notes that Dubai's police made the announcement via Twitter with a picture of the car -- a Lamborghini Aventador -- along with the caption "Latest #Dubai_Police patrols, now at your service."
The addition of the Lamborghini comes just as Dubai's police force has increased its efforts to prevent people from effectively using roads in the United Arab Emirates as if they were racetracks, the Telegraph observes. Drivers in Dubai who are caught going 200 kilometers per hour -- or about 124 mph -- may now face fines and prison time for endangering the lives of others.
But a police force representative told The National that the Aventador will "be used on external roads and in locations that require fast, sporty cars."
The Italian police used to have a Lamborghini Gallardo and the Belgian police have a Porsche 911, the news outlet notes, but there tends to be hesitation about luxury vehicles being used by authorities.
As Geoff Armstrong, a spokesman for the United Kingdom-based Lamborghini Club put it to the National, "Especially in places where the police is tax-payer funded, I can imagine it's not something that always goes down terribly well."
CORRECTION: A previous version of this story stated that the Italian Carabinieri used to have a Lamborghini Gallardo but it was the Polizia de Stato.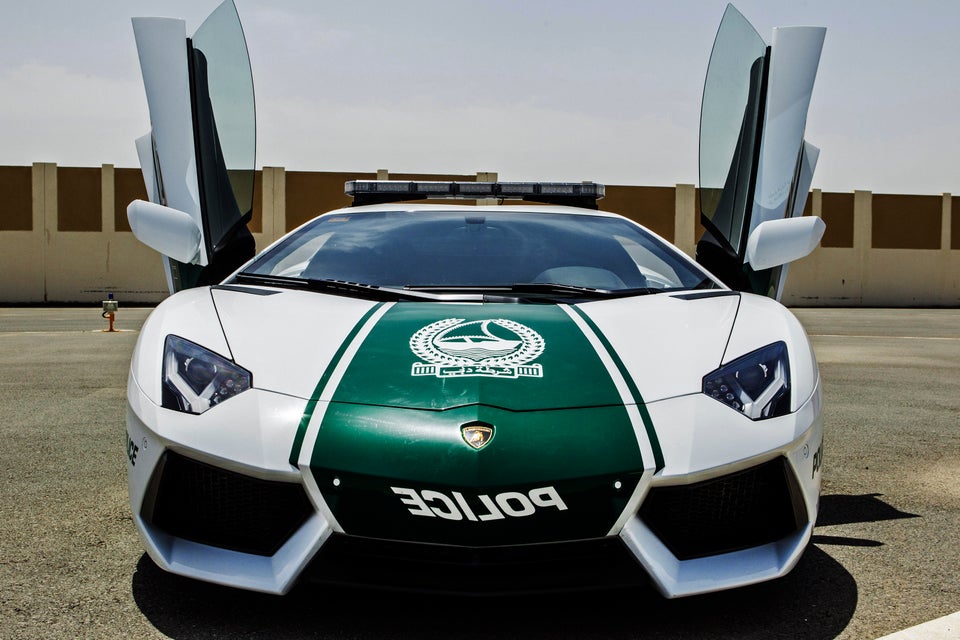 Dubai Police Add Lamborghini To Fleet
Related
Popular in the Community