"The Other Hundred" is a unique photo book project aimed as a counterpoint to the Forbes 100 and other media rich lists by telling the stories of people around the world who are not rich but whose lives, struggles and achievements deserve to be celebrated. Its 100 photo stories move beyond the stereotypes and clichés that fill so much of the world's media to explore the lives of people whose aspirations and achievements are at least as noteworthy as any member of the world's richest 1 percent.
Dubai, United Arab Emirates Photographer: Imran Ahmed
Every Friday, the day of rest in much of the Muslim world, men from across the Indian subcontinent (now living in the United Arab Emirates) gather at a field of sand near the fish market in Deira, Dubai under the late afternoon sun. Mostly day laborers, taxi drivers or dock workers, they are part of the 7.3 million foreigners (5.7 million of them male) living in the UAE –- nearly eight times as many as the native population of 950,000.
They come to socialize with their compatriots, sometimes to play a game of cricket, but especially to enjoy a bout of wrestling, popularly known as kushti. For a few hours, these "sand lords" are celebrities for the transient community assembled by Dubai's construction boom. They flex their muscles for fun, entertaining and performing as much as fighting.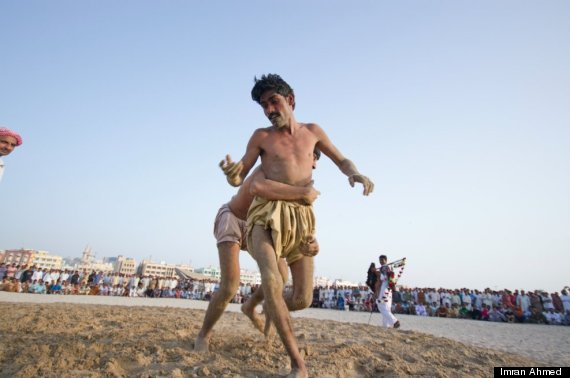 Two unknown men from the crowd amuse the audience with a light-hearted wrestling routine.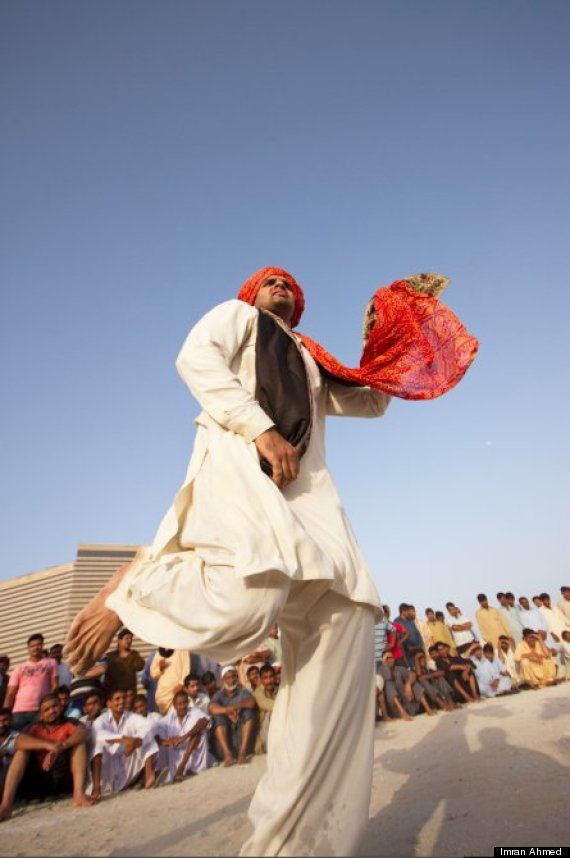 To the beat of a traditional dhol, or drum, Pehlwan Gujjar, a popular wrestler, performs a celebratory warm-up dance before a match.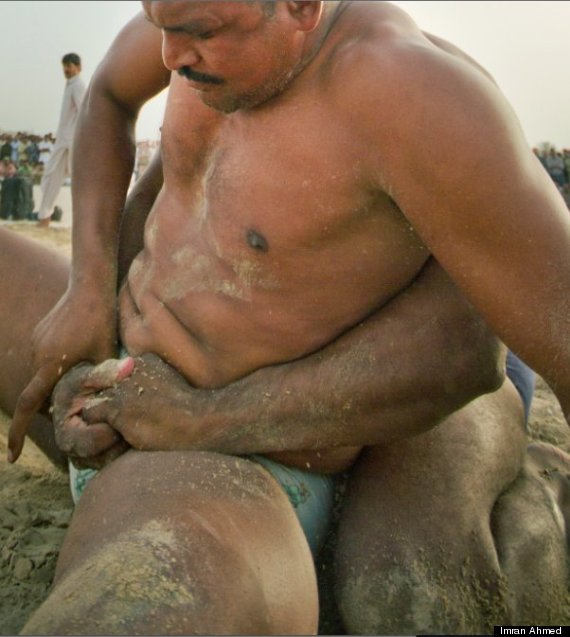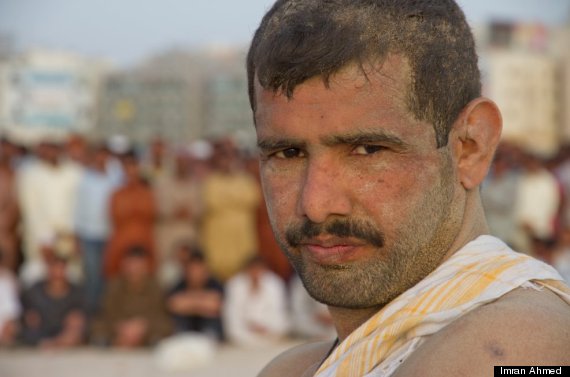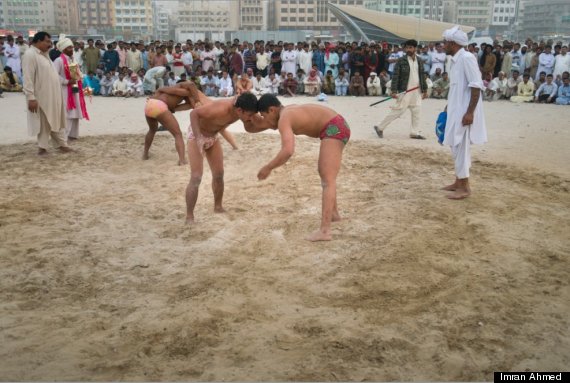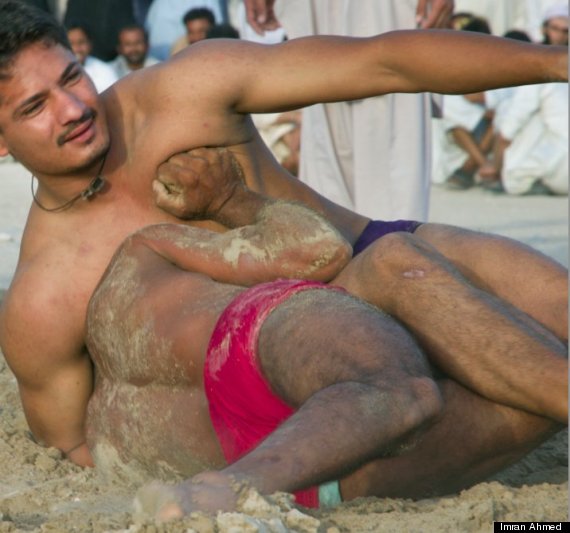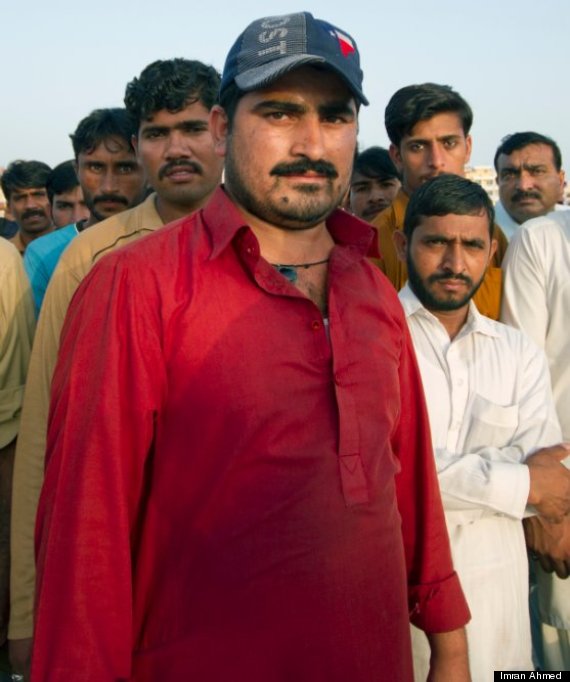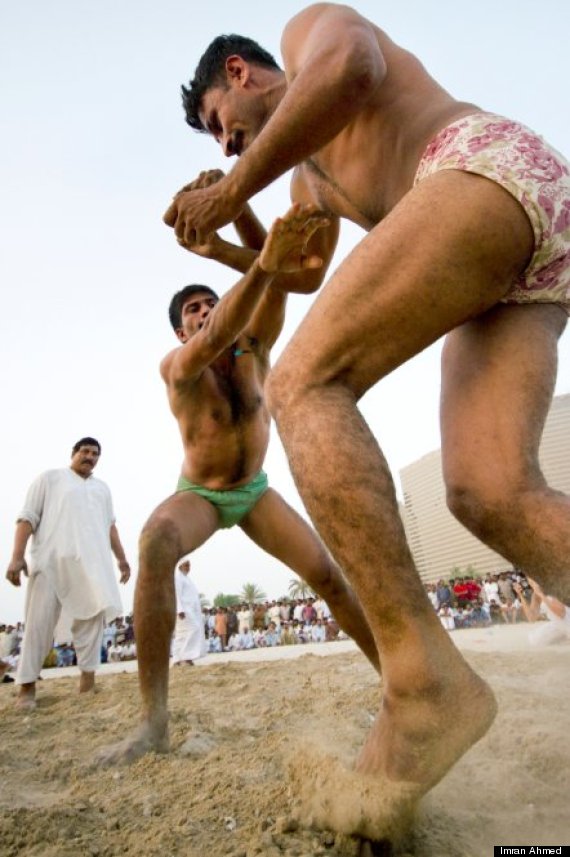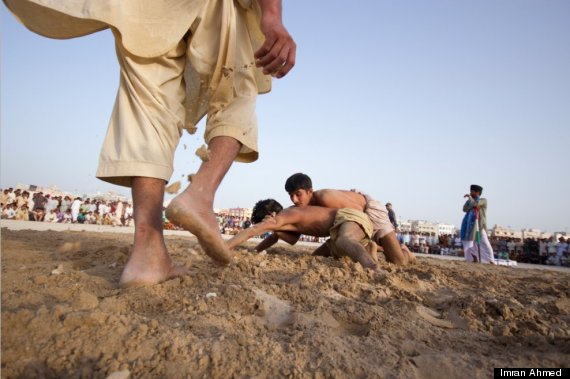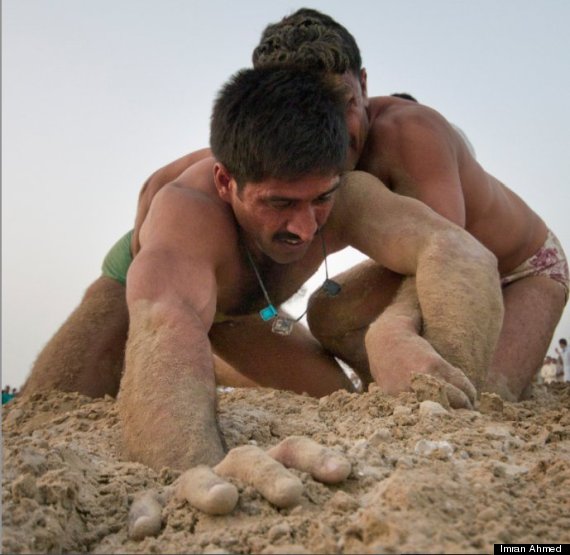 Calling all HuffPost superfans!
Sign up for membership to become a founding member and help shape HuffPost's next chapter