With St. Patrick's day just around the corner I'm daydreaming of Ireland. And, although Galway was my home, I have a definite affinity with Dublin. From pouring your own pint in the Guinness Storehouse, to walking down Grafton Street and Stephen's Green, to exploring the bog bodies in the National Museum, there's plenty to see and do.
Oh and don't forget the pubs. Lots and lots and lots of pubs.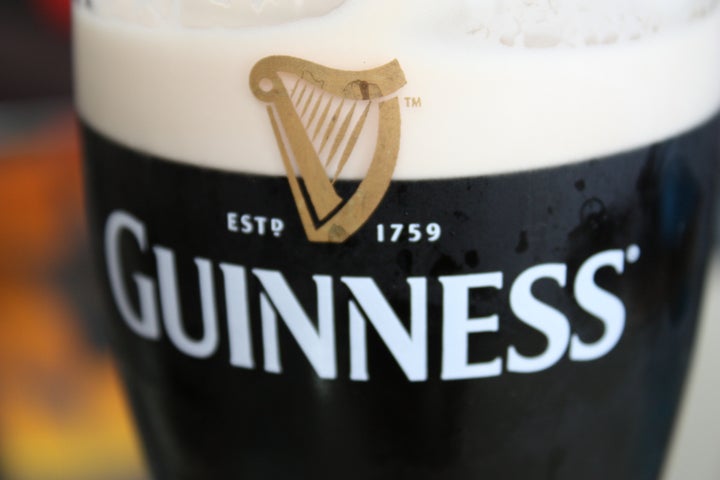 Temple Bar is without a doubt the most famous of Dublin's pubs. And while it's great for a photo or two, a poke around, and maybe a cheeky mid-day pint, it's not the place to go for a night out. Unless you are just looking for more tourists. Or to burn a hole in your wallet.
But for those visitors who are looking to party with the real Irish, and not just those wearing the "kiss me" t-shirts, I've got you covered. From me, and the numerous Dubliners I've questioned and hung out with over the past couple of years, here's a list of some of Dublin's best and most authentic Irish pubs.
The Bleeding Horse (24-25 Camden Street Upper)
Dating back to the 1970s, The Bleeding Horse is a historical Dublin Pub with lots to offer. From music to food to drink it's a good place to stop at any time of day. Thursdays and Sundays are live music nights while Friday and Saturday nights are covered by a DJ.
The Bernard Shaw (11-12 South Richmond Street)
Two words my friends: Pizza and Beer. Does it get much better? Best known for the big blue bus in the back that serves up a variety of pizzas, The Bernard Shaw is a laid back place perfect for meeting up with friends for a pint. Or 10. It's also a great spot to watch a rugby or soccer…err football… match.
Sweeney's (32 Dame Street)
Sweeney's refers to itself as " a drinking pub with a music problem". Three floors featuring more than 50 bands and musicians every week makes this multi-level pub a popular place to party, especially Thursdays-Saturdays.
O'Donoghues (15 Merrion Row)
Not a place to go if you don't like crowds because this pub gets packed. As one of Dublin's oldest pubs it does attract some tourists, but the live Irish music every night also makes it a favourite haunt for many locals. O'Donoghue's is known to have hosted some of Ireland's most famous musical acts including The Dubliners and Christy Moore.
Pmacks (30 Stephen Street)
A more low-key place featuring a large selection of craft beer. Cozy vibe and a great place to go with friends for a chill night. The highlight here is the free board games available to play.
Workman's Club (10 Wellington Quay)
More club than traditional pub, Workman's is perfect for a fun (and possibly wild) night out. Head's up- my sources tell me that people come here to pick up. So if you want to go home with an Irish lad or lass… this is probably your best bet.
Whelan's (25 Wexford Street)
A great live-music pub, Whelan's is the perfect first stop for a pub crawl. Famous acts seen on Whelan's stage include Ed Sheeran, Arctic Monkeys, and Owl City. It's definitely a local hangout, but has become more popular over the past few years as the pub featured in P.S. I Love You starring Gerard Butler and Hillary Swank.
Popular in the Community