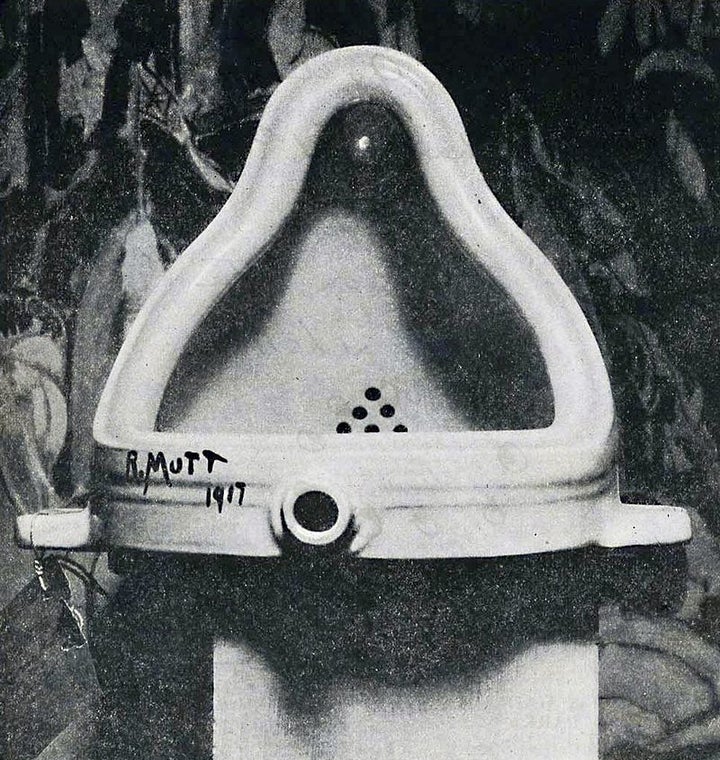 What does Duchamp's Plumbing mean? To be honest, I don't know. The phrase came to me the afternoon Walter Wickiser asked if I might curate a second exhibition for his gallery. If you're not familiar with Marcel Duchamp, you should know he didn't think much of what he called Retinal Art, art that was created merely to please the eye. He was most interested in the artist's thoughts and imaginings – something of a precursor to Conceptual Art. Duchamp was also a Dada pioneer, responsible for a great number of major contributions to Modern Art such as The Fountain, a ground breaking work created 100 years ago in 1917. A seminal readymade, it consisted of a single, white bathroom urinal laid on its back, signed in bold letters: R. Mutt. Duchamp posed and was photographed as a woman named Rrose Sélavy (1920-21), an alter ego that poked fun at the art world and challenged the preconceived notions about identity and sexuality. He painted masterpieces like Nude Descending the Staircase (No. 2) (1912), toiled over The Large Glass (The Bride Stripped Bare by Her Bachelors, Even) (1915-23), which broke in transit as it was incorrectly stored flat – a tour de force that was improved by the resulting cracking, according to Duchamp. Then there is the mustachioed Mona Lisa titled L.H.O.O.Q. (Elle a chaud au cull, or She's hot in the ass) (1919); and is his late great work Étant Donnas (Given) (1946-66), which can be found in the Philadelphia Museum of Art. This mixed media installation, which can be seen through two small holes in a wooden door, was created, for the most part, in relative secret. At that time, Duchamp fooled almost everyone claiming he had given up making art the last 25 years of his life, preferring to play competitive chess, most notably played with a naked female.
With all this said, the work I have chosen for this exhibition is not so much directly related to the specific works of Duchamp. This show is more about the diversity of contemporary art, a diversity that I feel is due in large part to artists like Duchamp who did so much to expand the purpose of art and the meaning of creative thinking.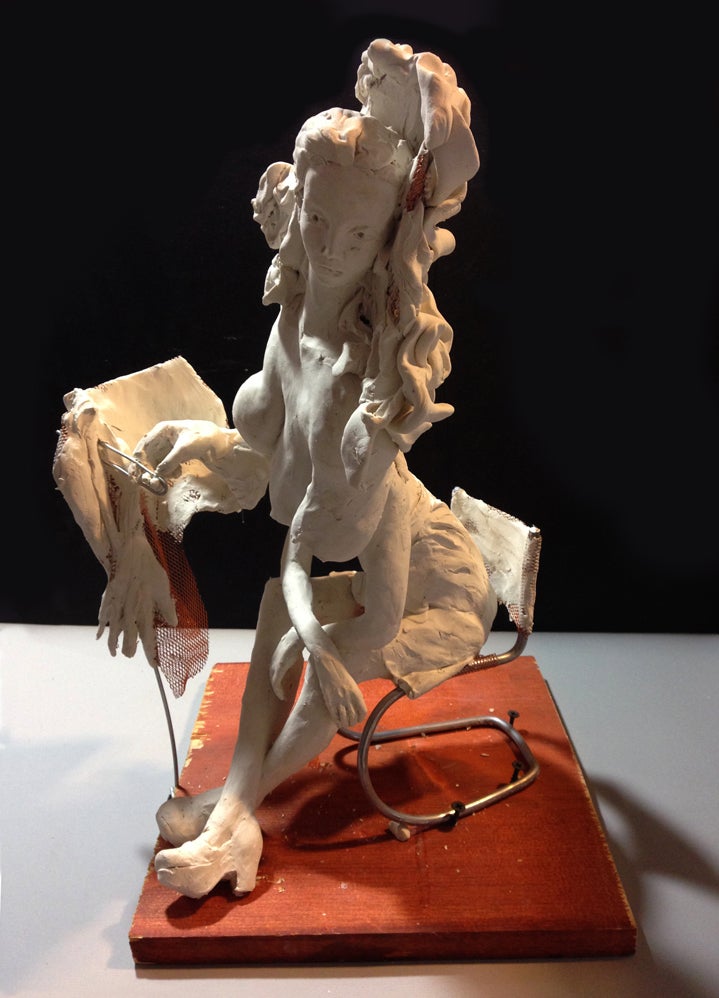 Don Doe makes art that breaks down, then rebuilds a strange reality filled with questions and curiosities. He has a reactive mind that grabs anything and everything in his thinking path, forming a complex juxtaposition of uncoordinated narratives both in his uncompromising sculptures and raucous painting style. For Doe, chaos is king.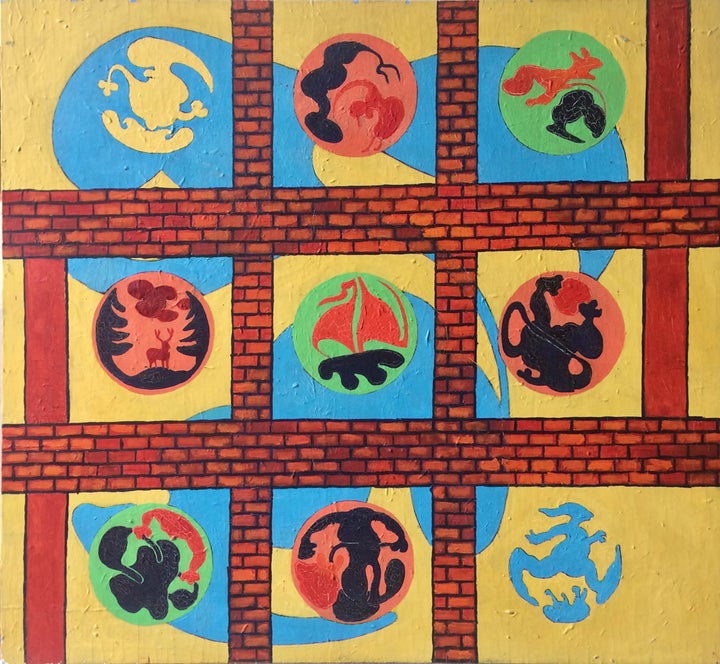 Dieter Kuhn offers two works that have an odd sort of language. By using somewhat familiar silhouettes and geometric patterns, Kuhn toys with the notion of how simple symbols can relay unconscious thoughts or mangled memories. In doing so, his art may speak more easily to an extraterrestrial than an earthbound brain.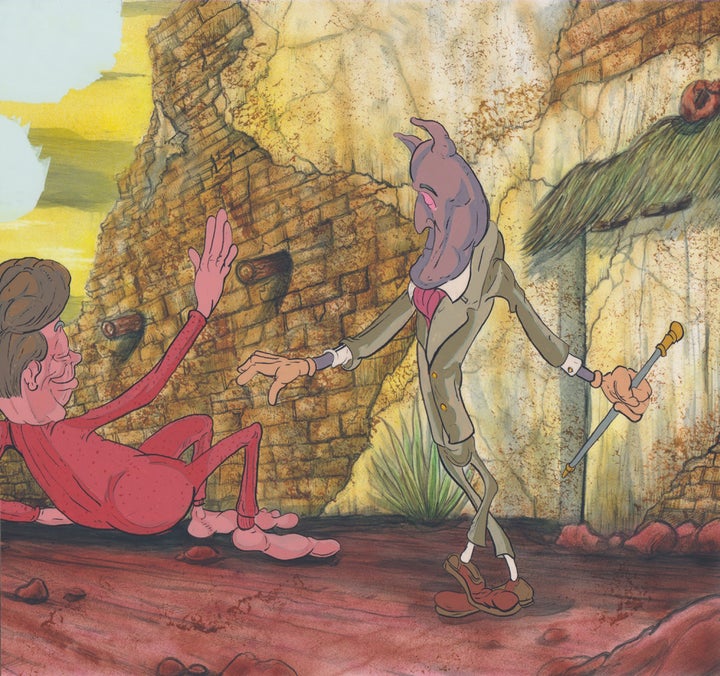 Kirk Nachman makes art that looks a lot like an animation cell. Filling his narratives with confused, and perhaps intoxicated feral figures that all somehow manage to survive like a hound dog in "Hooverville." Here, Nachman sniffs out any and all possibilities as to the whereabouts of the more cantankerous residents of the subconscious.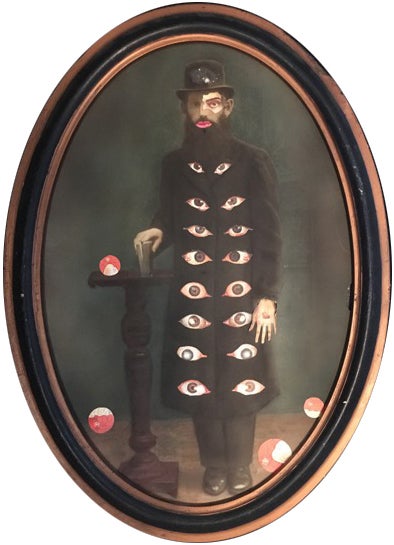 Thomas Nousias combines wallpaper, photographs and other pulpy products in his art. The result is often haunting, somewhat familiar and always memorable as it accesses many of the memories that create our persistent fears. As a result, his art is immediate and lasting in its nature and dream-like in its representations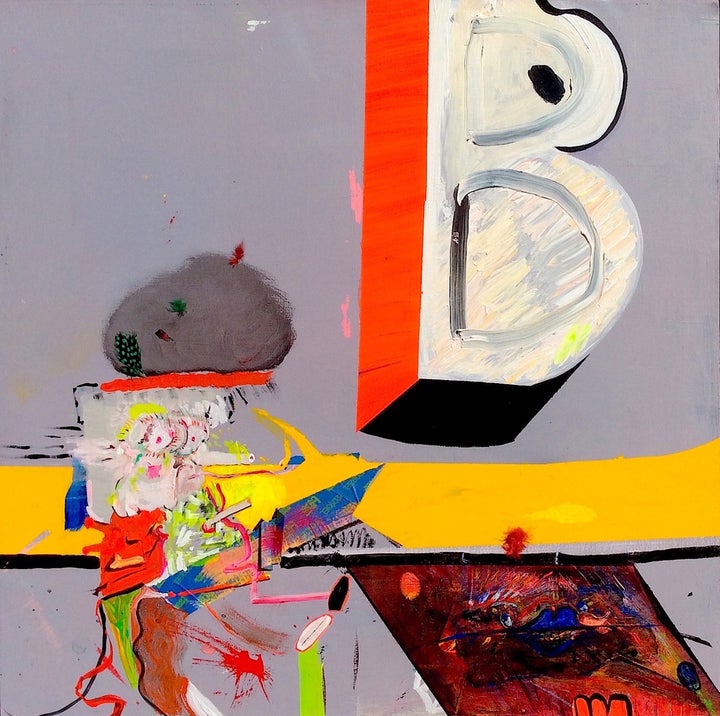 Rachel Phillips' works are automatic and bizarre, yet they maintain a refined and instinctive aesthetic. Most importantly, there is no pretense here, it's all up front, honest and out in the open. Her figurations are magnetic and her techniques defiant as she toys with the viewers aesthetic limitations.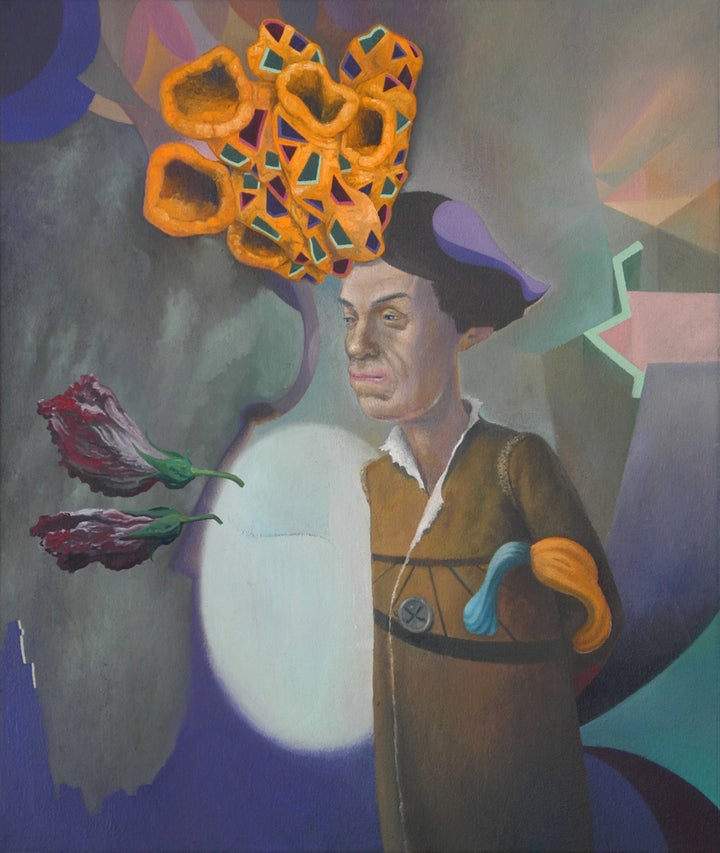 With my work, I try to balance the high-brow with the low-brow, the conscious with the unconscious in an attempt to challenge my own perceptions and notions. In a way, as it is with all these artists presented here, it is my intention to find a place between the retinal and the idea.
Duchamp's Plumbing opens Saturday, April 29th. The opening reception is Thursday, May 4th from 6-8pm. Walter Wickiser Gallery is located at 210 Eleventh Avenue, Suite 303 in New York City.
Related
Popular in the Community