Now that Kate Middleton is finally showing, we're pleased to report that she's dressing her baby bump in some lovely fashions.
At six months pregnant, Duchess Kate (we know that's not her real title, but it sounds cute) chose a printed Erdem frock for her visit to Willows Primary School in Manchester. The square neckline and three-quarter sleeves are the prim and proper staples we've come to expect from the 31-year-old, but the funky floral pattern was a nice change of pace. Not to mention this is the first time that we've seen the sizable bump without a cute coat shrouding it.
The aforementioned look was worn as Kate launched a new charity initiative for Place2Be that helps children whose parents suffer from addiction. Before sitting down and talking with the students and teachers at the school, the duchess received a dog hamper for Lupo, her cocker spaniel -- a very sweet gesture. After all, we know how much Kate loves spending time with her pup.
Another notable moment during this visit was when Kate made a speech, her very first public talk since her pregnancy was announced in December. Looks like she's settling into the final stretch of maternity quite nicely.
Check out the photos of Kate's Manchester visit below and tell us what you think!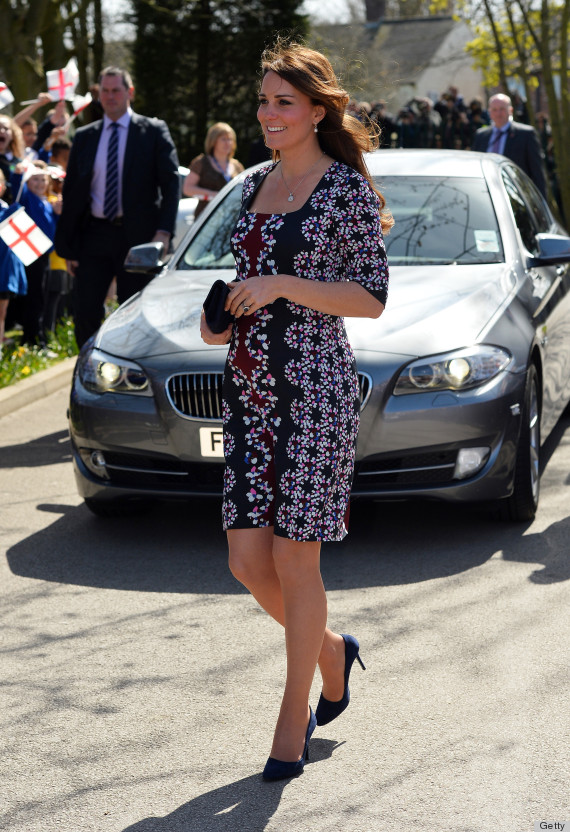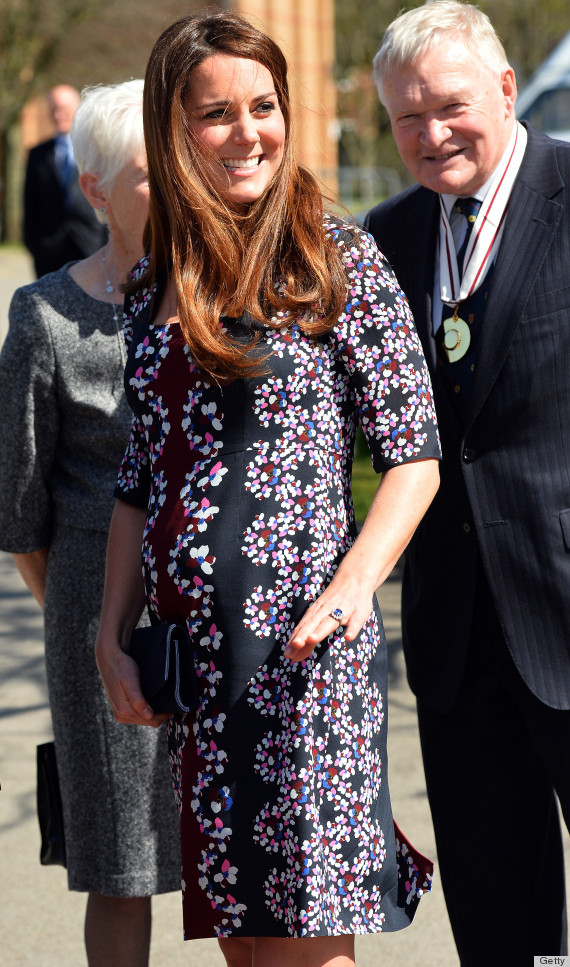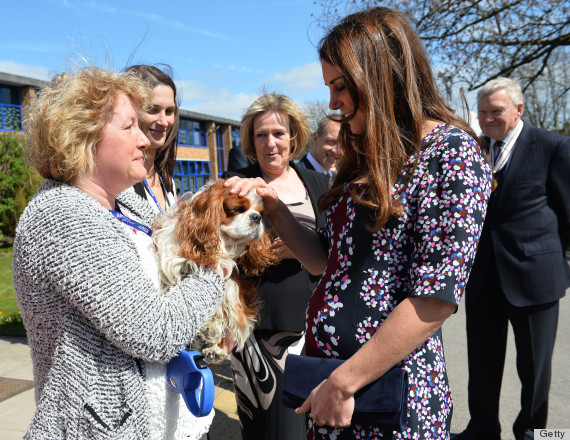 She does have a way with children...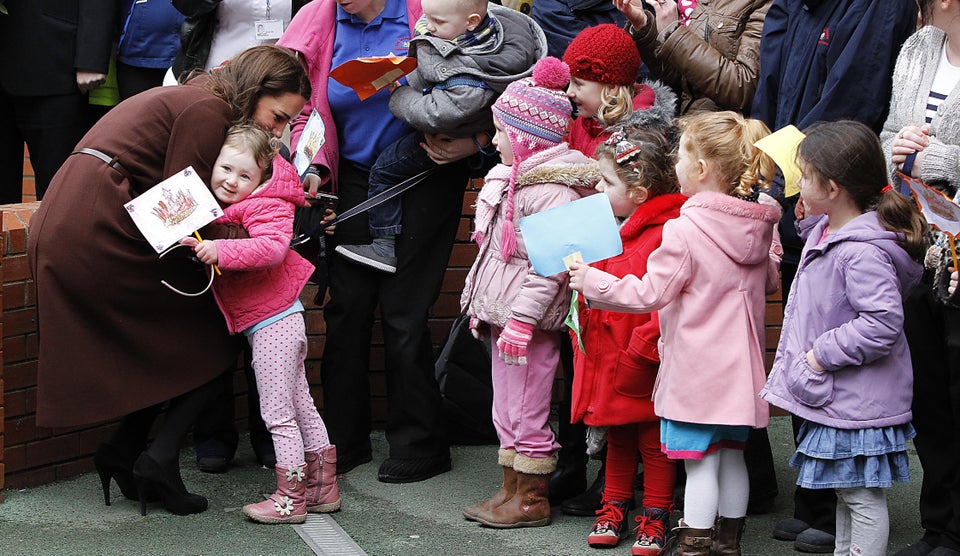 Kate Middleton Loves A Cuddle