The former Kate Middleton rewore a look that may be familiar ― a lavender Emilia Wickstead dress ― during a joint appearance at the Global Ministerial Mental Health Summit with Prince William on Tuesday in London.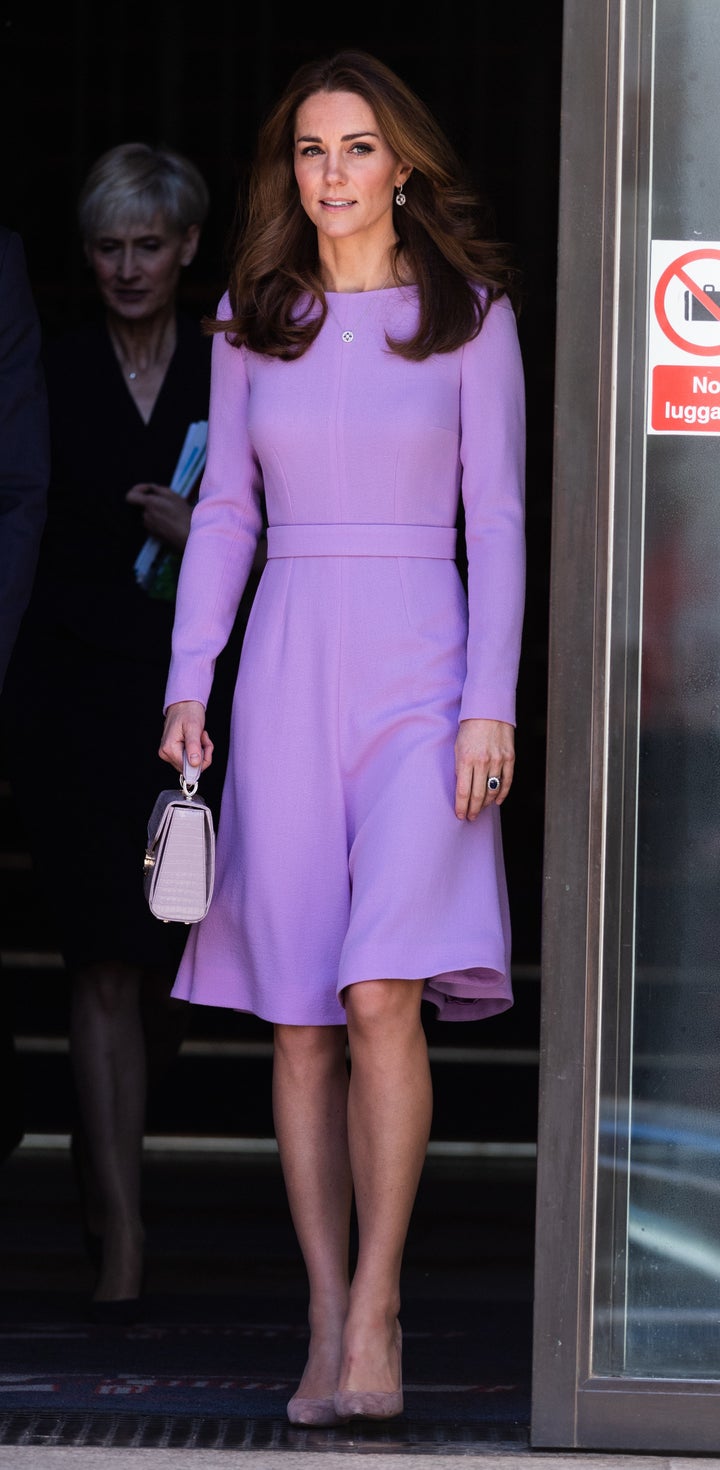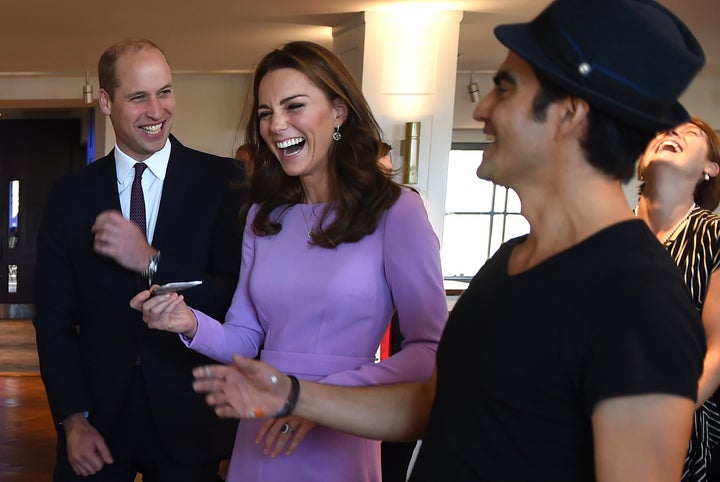 She previously wore the dress during her visit to Germany with William, Prince George and Princess Charlotte in July 2017.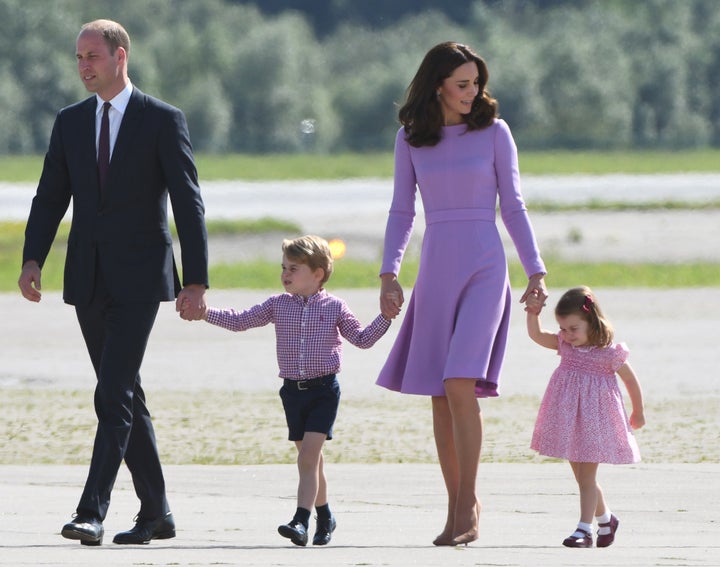 Tuesday's showing at the mental health summit was the first joint appearance that the Duke and Duchess of Cambridge have made since Kate's return from maternity leave following the birth of Prince Louis.
The summit "aims to promote better mental health for all," according to Kensington Palace, and included meetings between the royals and representatives of various mental health organizations and advocacy groups.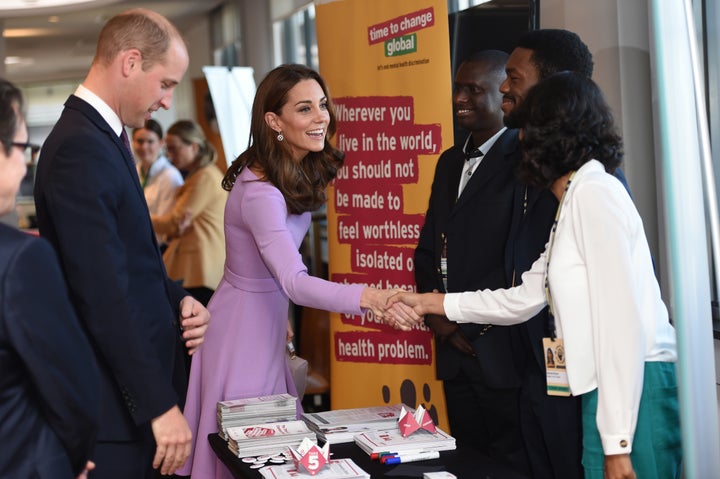 "William, Harry and I feel it is our duty to do what we can ... to shine a spotlight on emotional well-being and highlight the support that is out there to prevent or manage the pain at difficult times," the duchess said at a World Mental Health Day event in 2016.
"Mental health is not a dirty word ― we all have mental health like we do physical health, good or ill," William added at the time.
"But not seeking help at those times when it all seems too much, or we are depressed or anxious, can impact the rest of our lives," he said. "Put simply, the three of us want to make asking for help no longer a big deal."
Royal news doesn't stop at the wedding. Subscribe to HuffPost's Watching the Royals newsletter for all things Windsor (and beyond).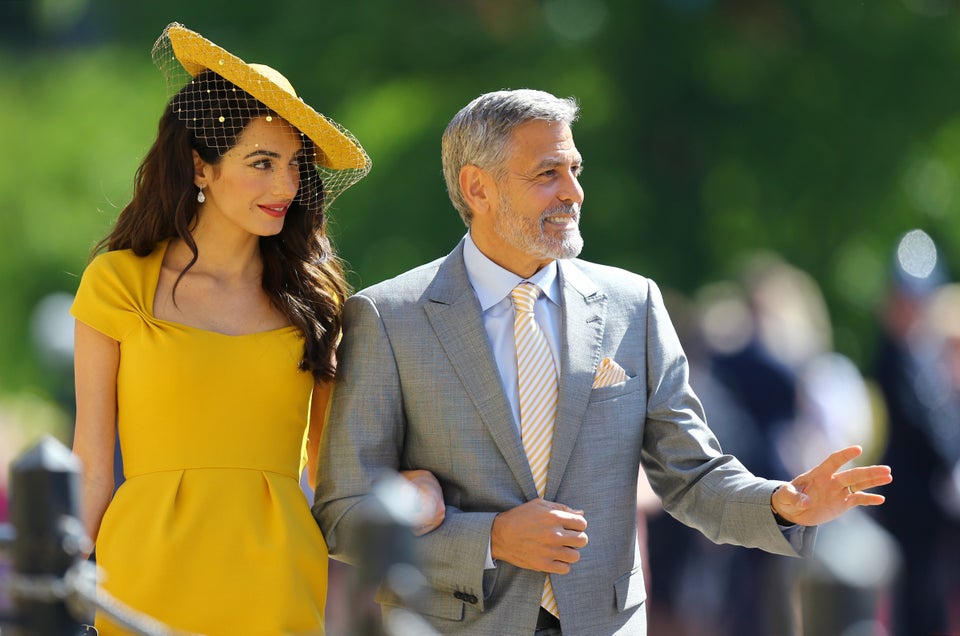 Famous Faces At Prince Harry and Meghan Markle's Royal Wedding