Our favorite outfit-repeater strikes yet again.
Catherine, Duchess of Cambridge arrived at the Place2Be Headteacher Conference in London Wednesday wearing an exact replication -- down to the green shoes and clutch! -- of a look she first wore back in 2012 to a movie premiere.
In fact, if it weren't for a watch on her wrist and those headline-grabbing bangs Kate debuted back in September, you might think photos from the two events were taken on the very same day.
Here she is wearing a gray Matthew Williamson peplum dress on Wednesday: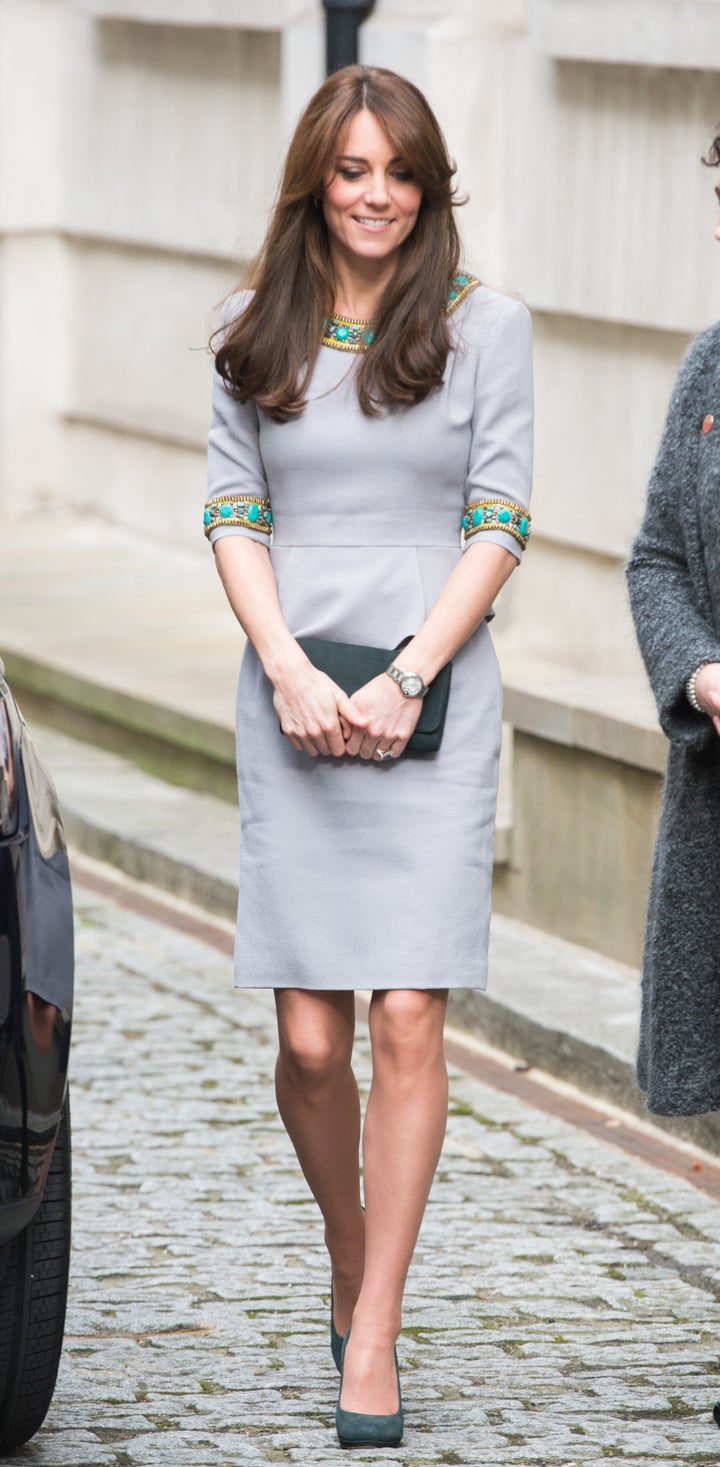 And here she is back in April of 2012: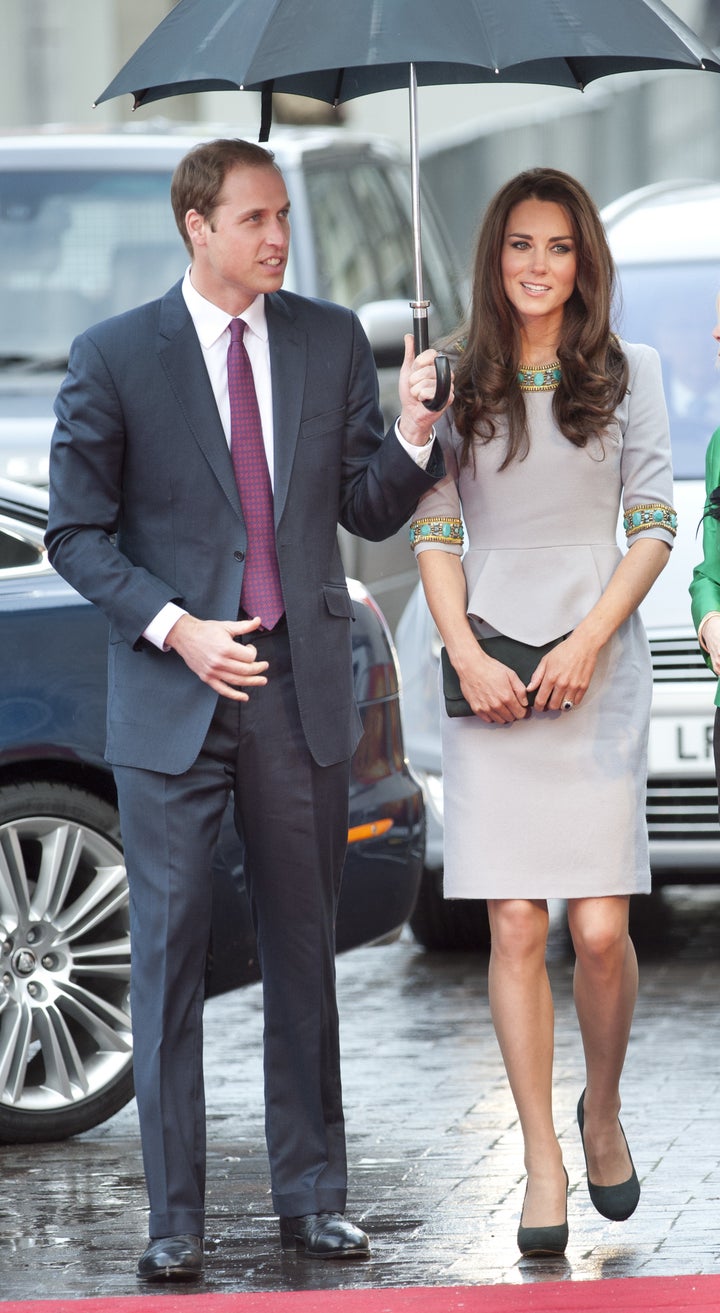 This time around, the duchess swapped out Prince William and his umbrella for some adorable fans -- and what looks like some strong winds.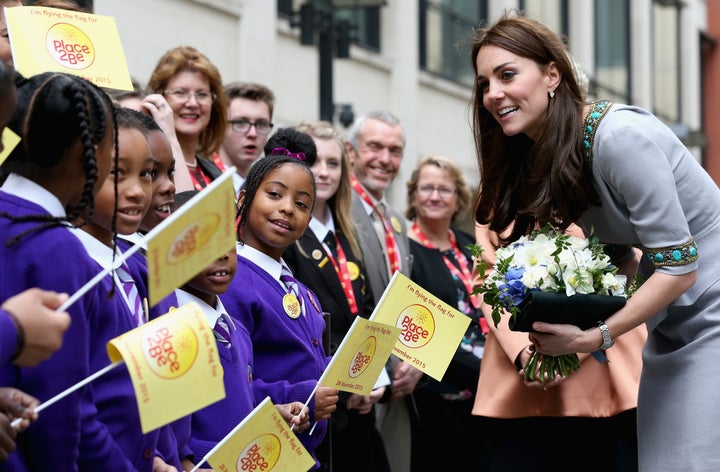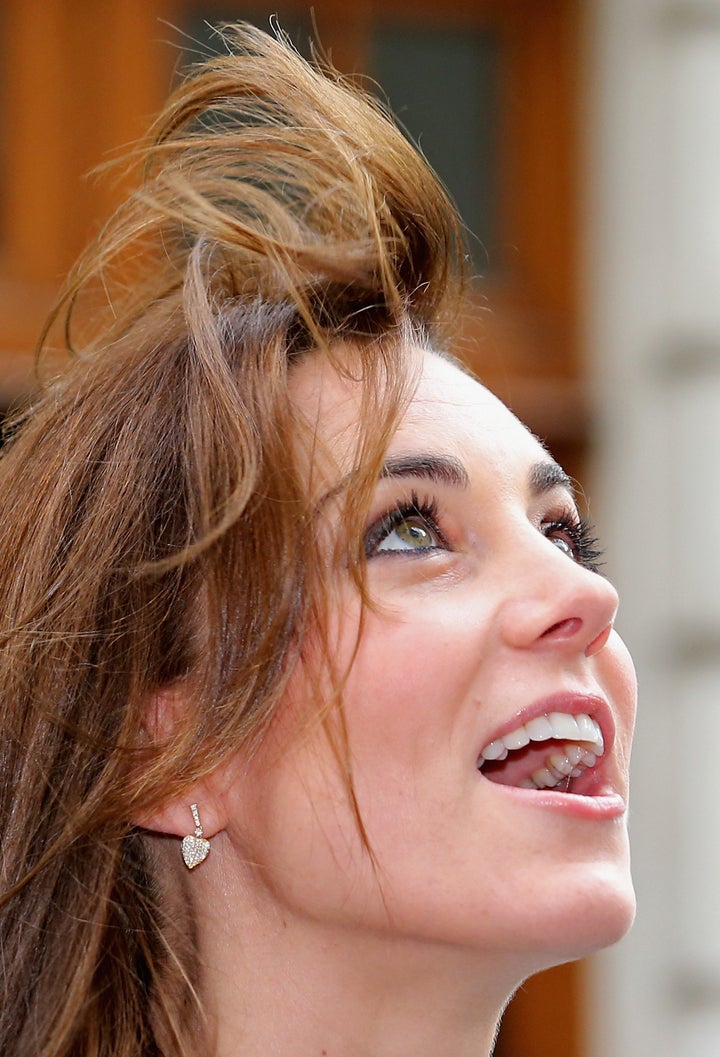 Kate is a patron of Place2Be, a nonprofit that provides counseling to children in schools, a topic close to her heart. Opening their conference, she expressed her desire to help make "a huge different for an entire generation."
What might Kate repeat next? We have a few ideas: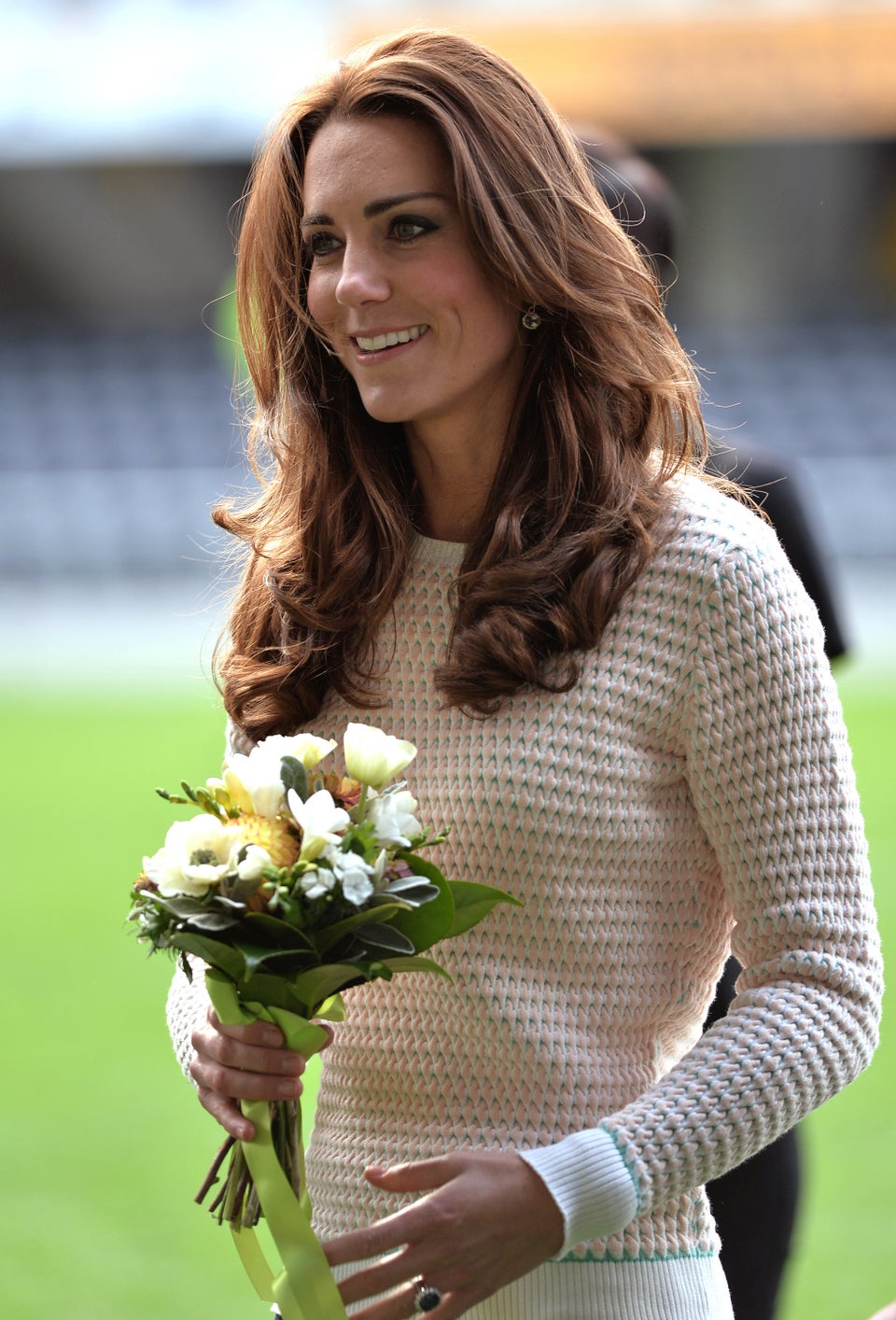 Kate Middleton's Most Stylish Looks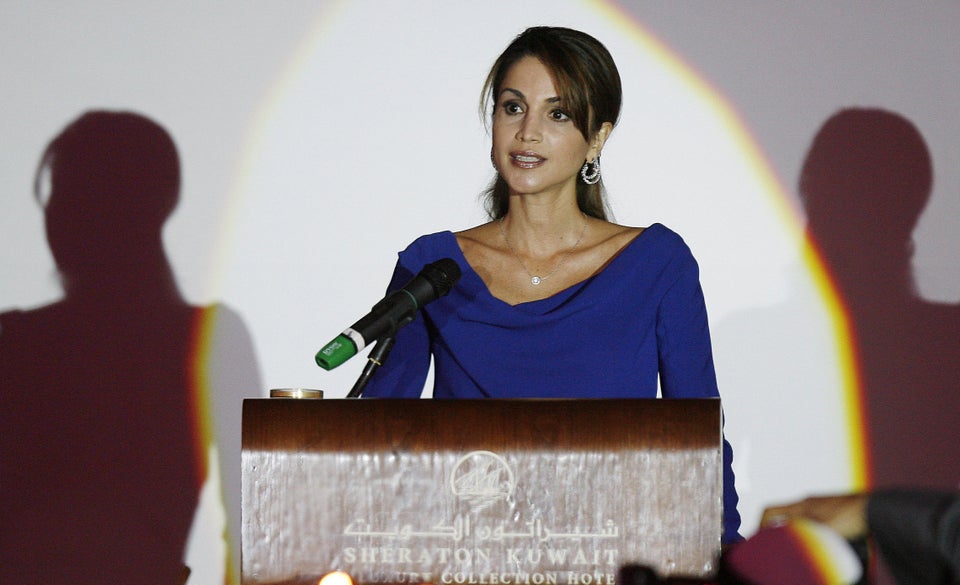 The World's Most Stunning Queens and Princesses