Talk about a royal entrance!
Prince William and the Duchess of Cambridge arrived fashionably late to the 2017 British Academy of Film and Television Arts on Sunday night.
While William looked dashing in a sharp tux and black loafers, all eyes were naturally on Kate's gorgeous Alexander McQueen dress. The off-the-shoulder black gown was decorated with small white and green floral designs throughout and a black ribbon complemented Kate's tiny waist.
The Duchess completed her look with a black clutch, diamond bracelet and massive earrings.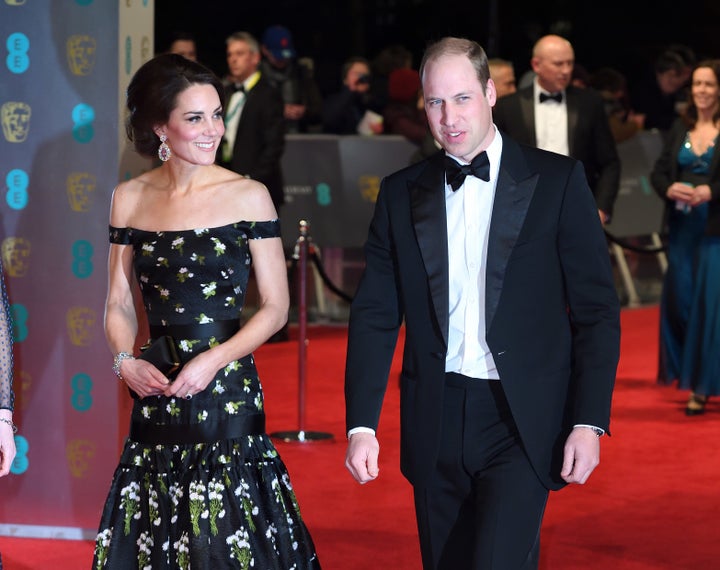 Kate normally wears her hair down, but this elegant updo was the perfect choice for the occasion. And those EARRINGS!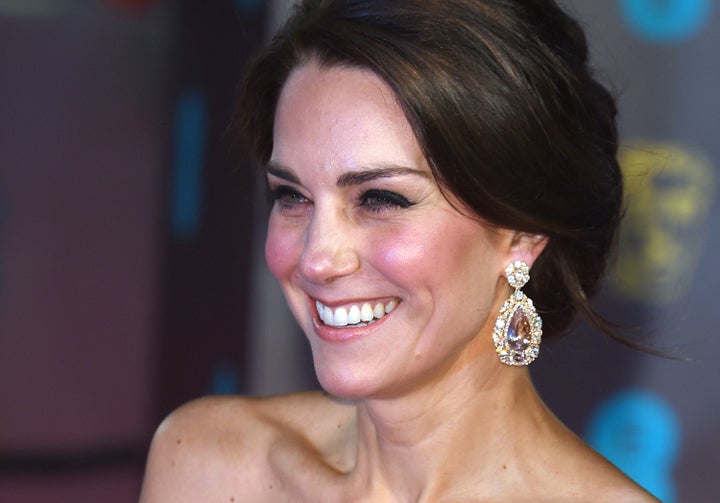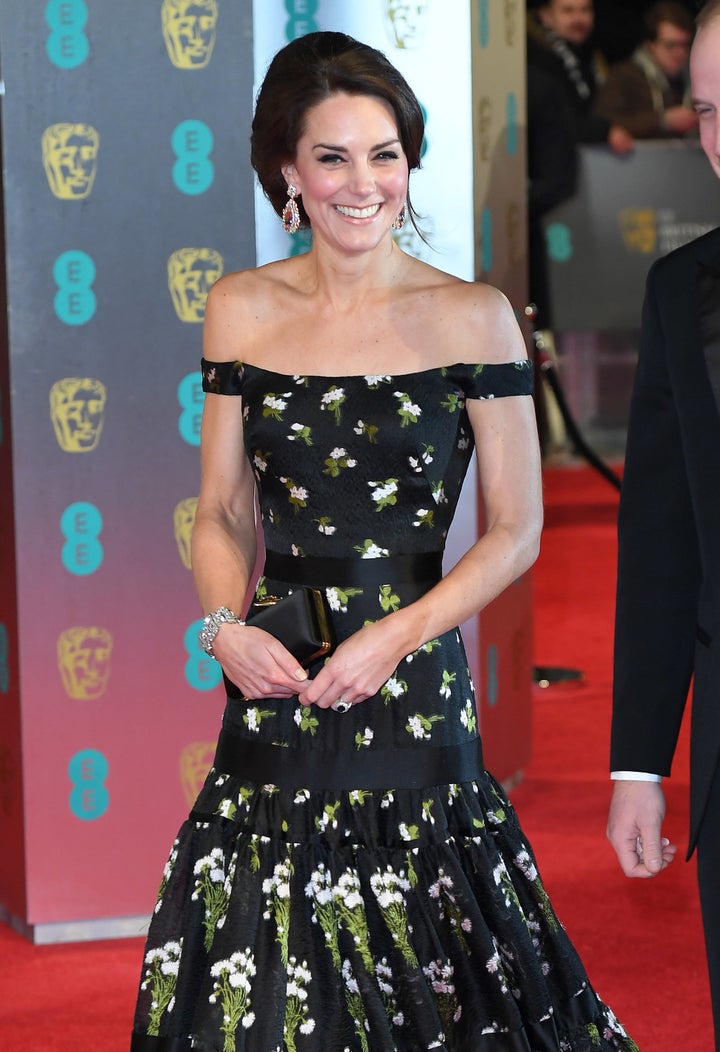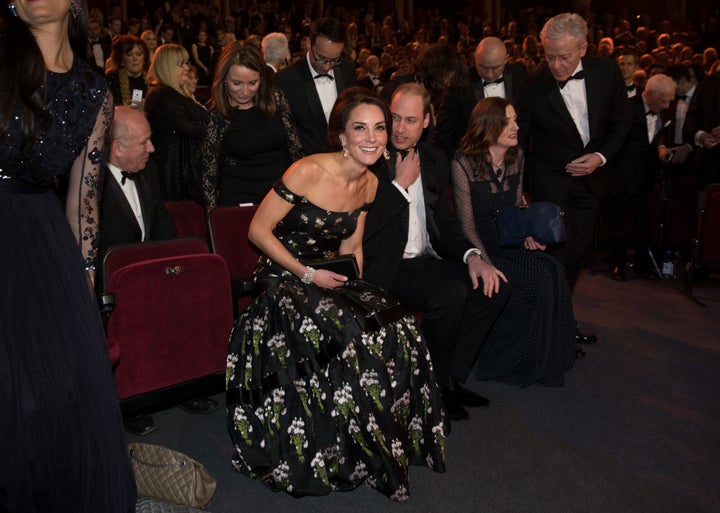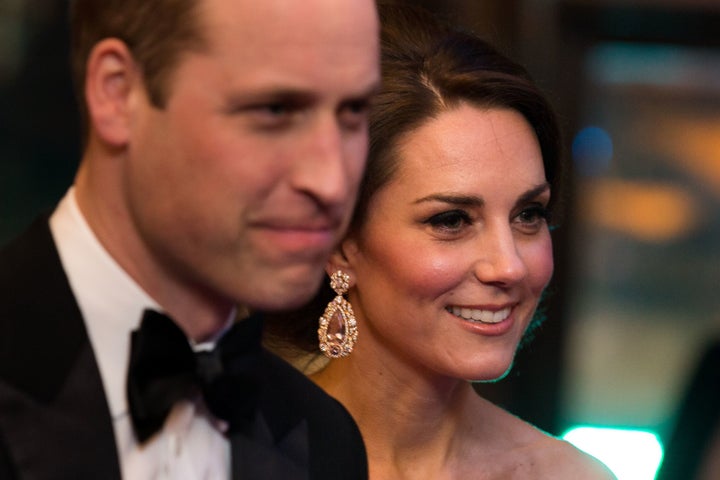 Be sure to check out all of the gorgeous looks from the BAFTAs below: