After announcing in Dec. 2015 that she would take over as Honorary Air Commandant of the Royal Air Force Air Cadets from the Duke of Edinburgh, Kate attended the youth organization's 75th anniversary event in London over the weekend. She dressed for the occasion in a blue Alexander McQueen coat, a black Lock and Co. hat and one serious diamond Air Cadets brooch.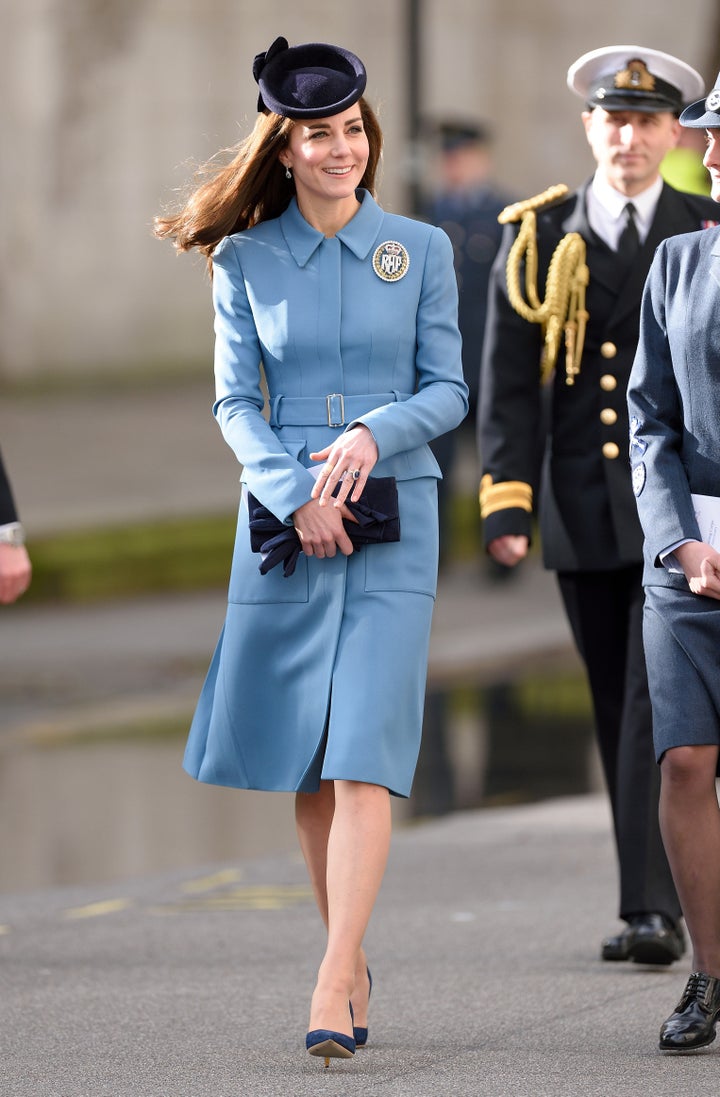 Kate's first engagement of the year also served as her first outfit repeat of the year. She previously wore the beloved coat to the commemoration of the Normandy Landings in France in June 2014: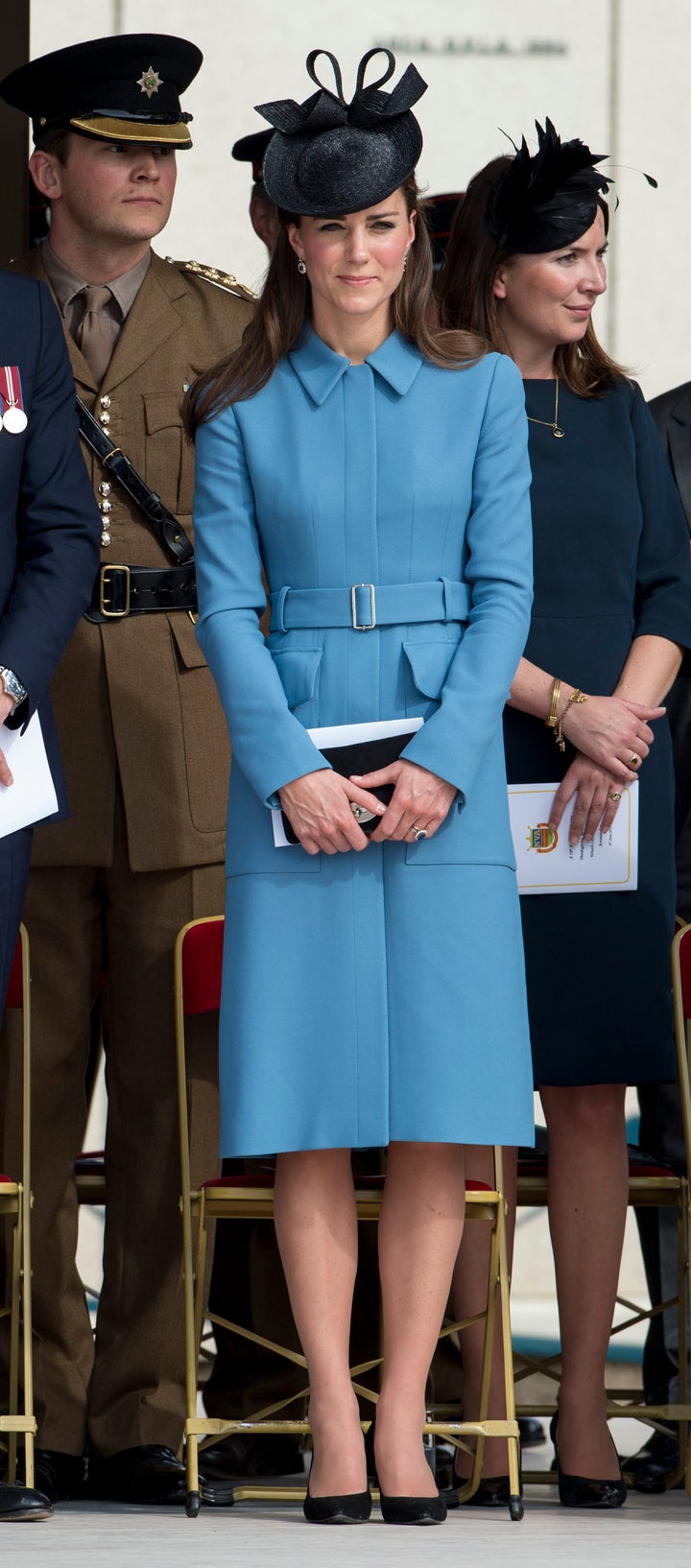 And before that, to a ceremony at a war memorial in New Zealand in April of that same year: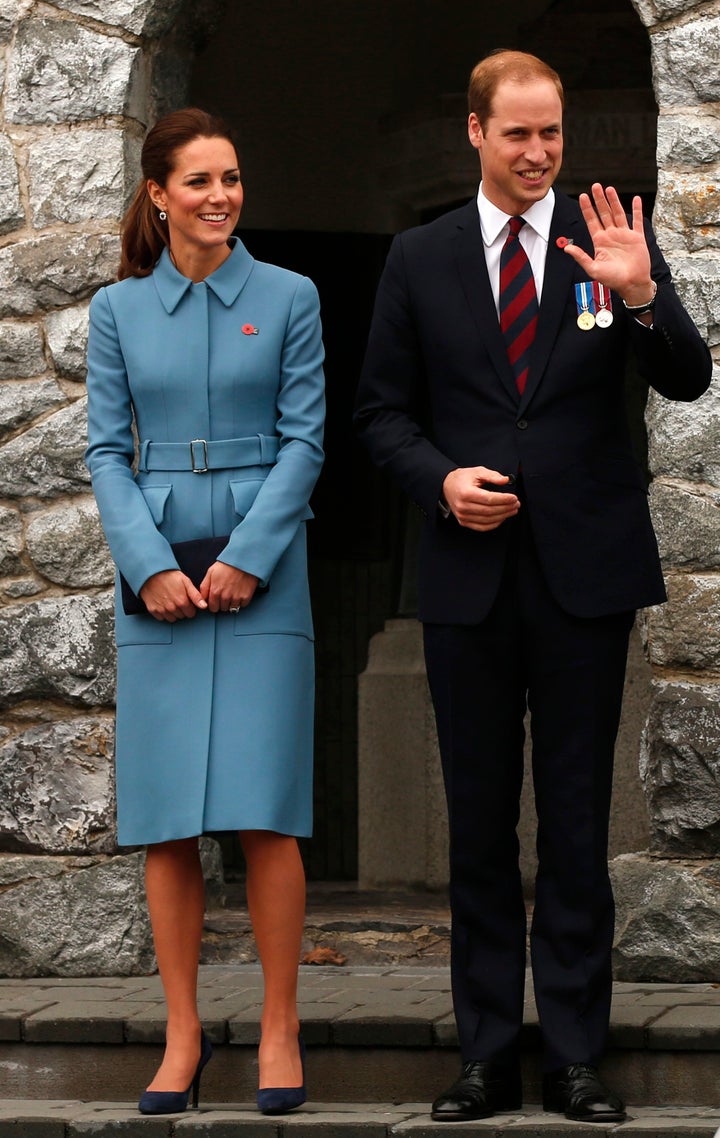 At the event on Sunday, she met with members of the Air Cadets, an air force-sponsored volunteer program she said offers "genuine benefit to our young people." She was almost outshone by an intricately designed cake made by cake artist Heather Bicknell, who, according to her Twitter bio, also is a mom to an Air Cadet.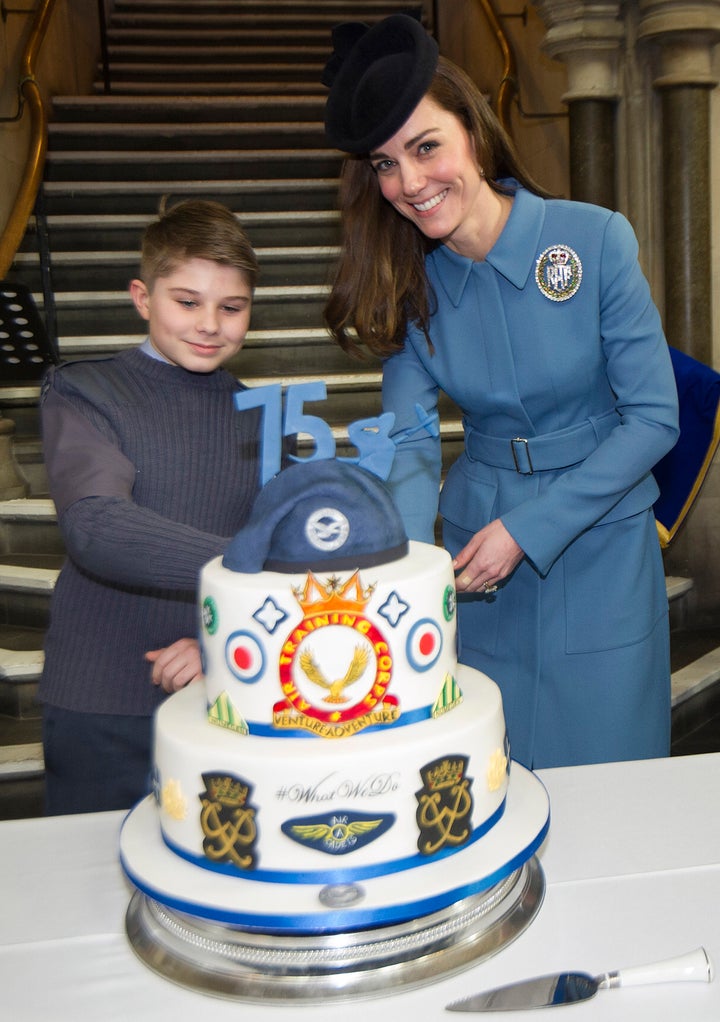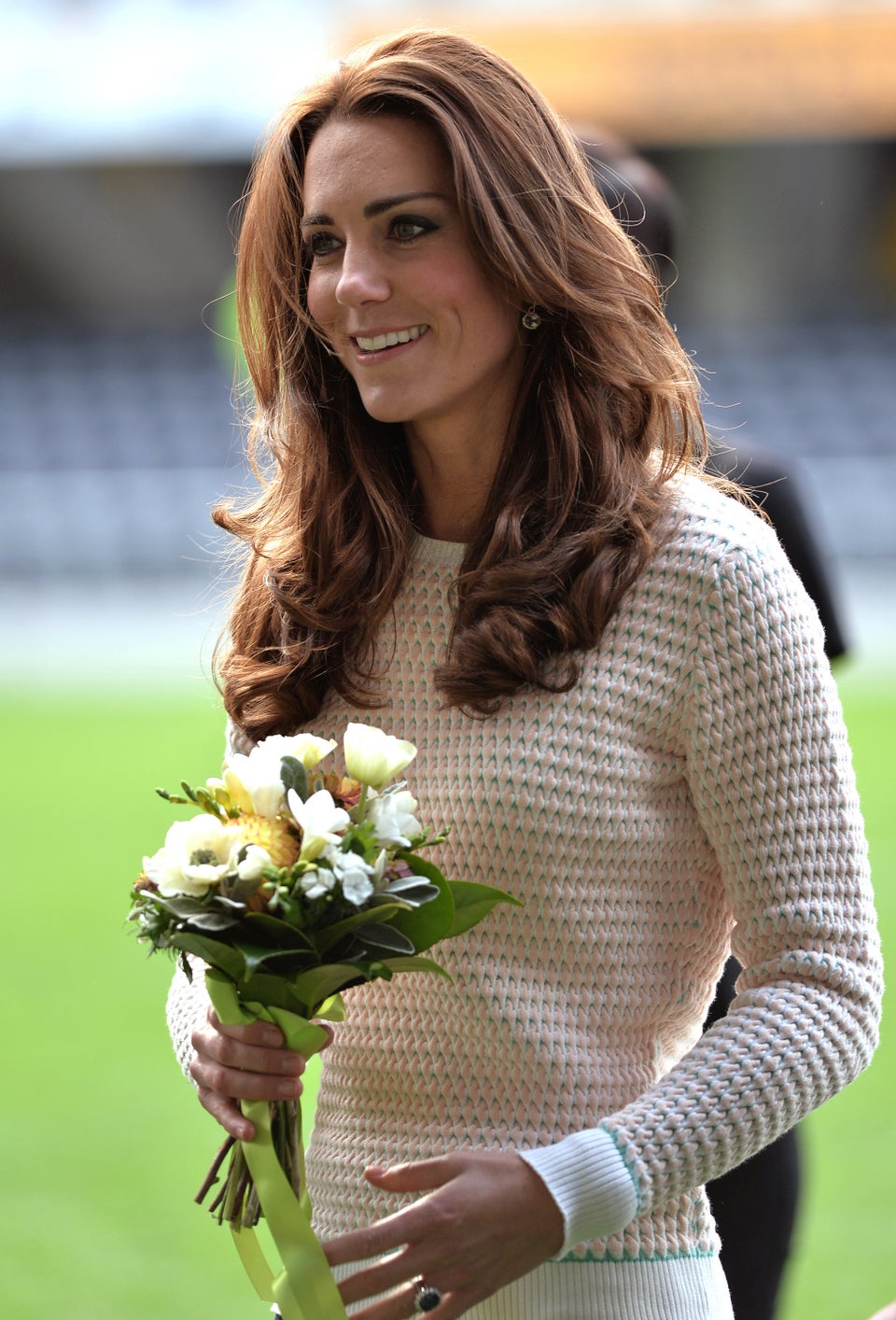 Kate Middleton's Most Stylish Looks