Their first-born child is due in spring 2019 and would be seventh in line to the throne, bumping Prince Andrew to eighth, Princess Beatrice to ninth and the recently married Princess Eugenie to 10th, according to ABC. But the child would not be designated His or Her Royal Highness or prince/princess.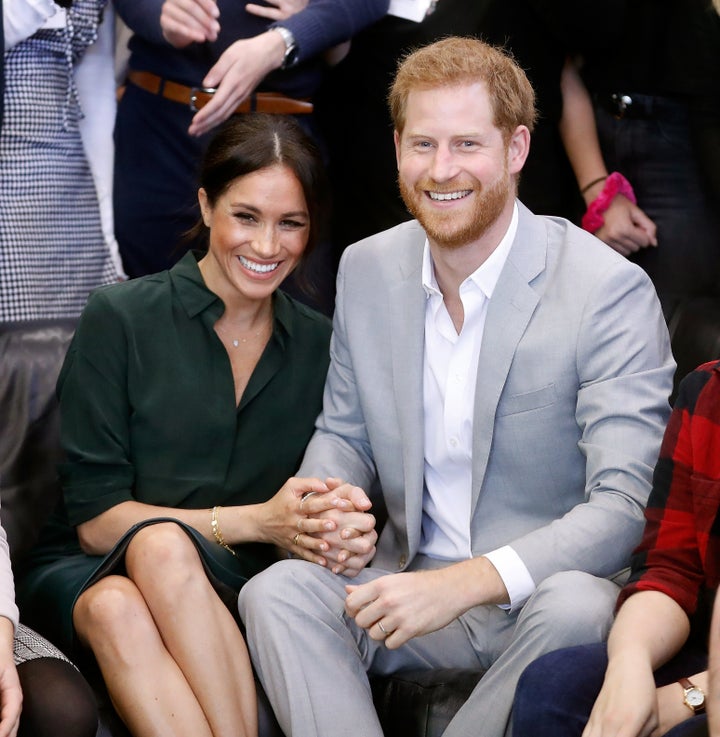 According to Birmingham Live, a son of the couple would take the title of Earl of Dumbarton (one of Harry's lesser titles) and a daughter would be known as Lady (enter first name) Mountbatten-Windsor. Reuters said the girl would simply be called Lady Windsor.
However, the queen could step in and issue a Letters Patent to elevate the baby's title to HRH and prince or princess, as she did for Prince William and Duchess Kate's children before Prince George's birth, MSN reported. Without it, younger siblings Princess Charlotte and Prince Louis would have been a lady and a lord. (Prince George, as the eldest son of the eldest son of the Prince of Wales, was automatically entitled to be an HRH Prince, the Independent wrote previously.)
Let's hope the baby on the way doesn't get royally deprived of the highest title possible.
Popular in the Community