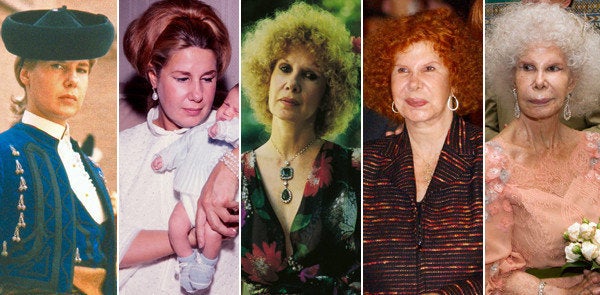 Feliz cumpleaños, Duchess of Alba!
The Spanish royal (and we do mean royal -- she possesses 46 aristocratic titles, more titles recognized by an existing government than any other noble in the world) celebrates her 86th birthday today, and honestly, she's kind of our hero.
Duchess Cayetana is something of a force of nature: she's had seven children, and her fortune is estimated between $800 million to $4.7 billion, including a host of splendid Spanish real estate, paintings by Goya and Velazquez, a first-edition copy of "El Quixote" and letters written by Christopher Columbus. In her spare time, she even hangs with hunks like Tom Cruise and Antonio Banderas.
Take a look back at the matriarch's best outfits (going back to 1962!) below.