Besides her poofy gray bob, Duchess of Alba has one fantastic style signature: patterned tights.
But her outfit this week takes the cake. Out shopping, presumably for Christmas, the duchess wore a leopard-print coat with a paisley dress in bold earth tones. On her legs? Black lace tights and patterned shoes.
Go big or go home, we suppose. Behold one of the most audacious instances of mixed prints we've ever seen.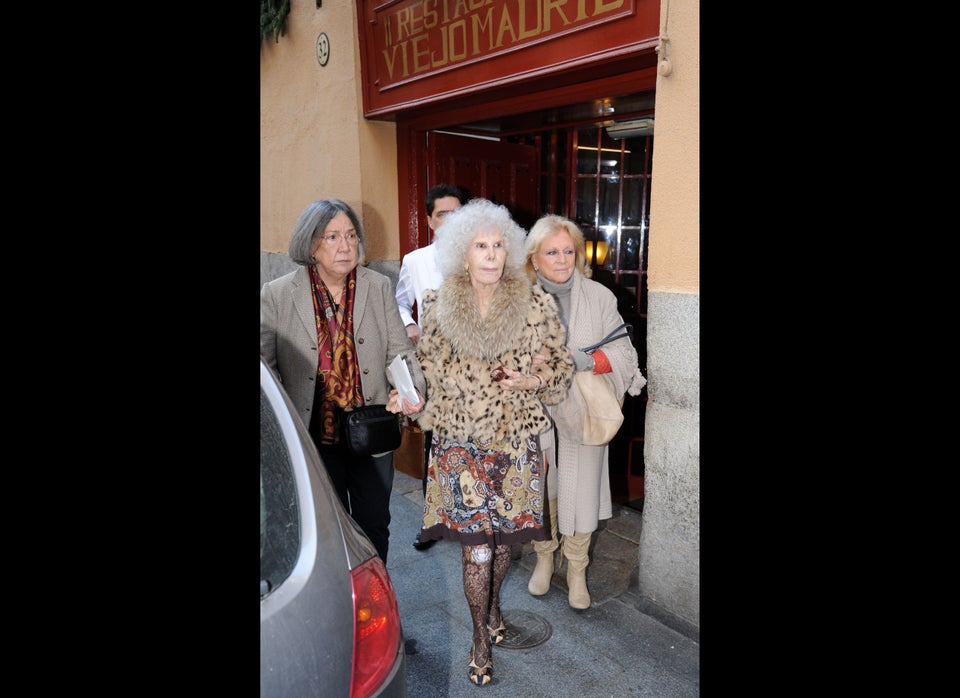 Duchess of Alba mixed prints
Related